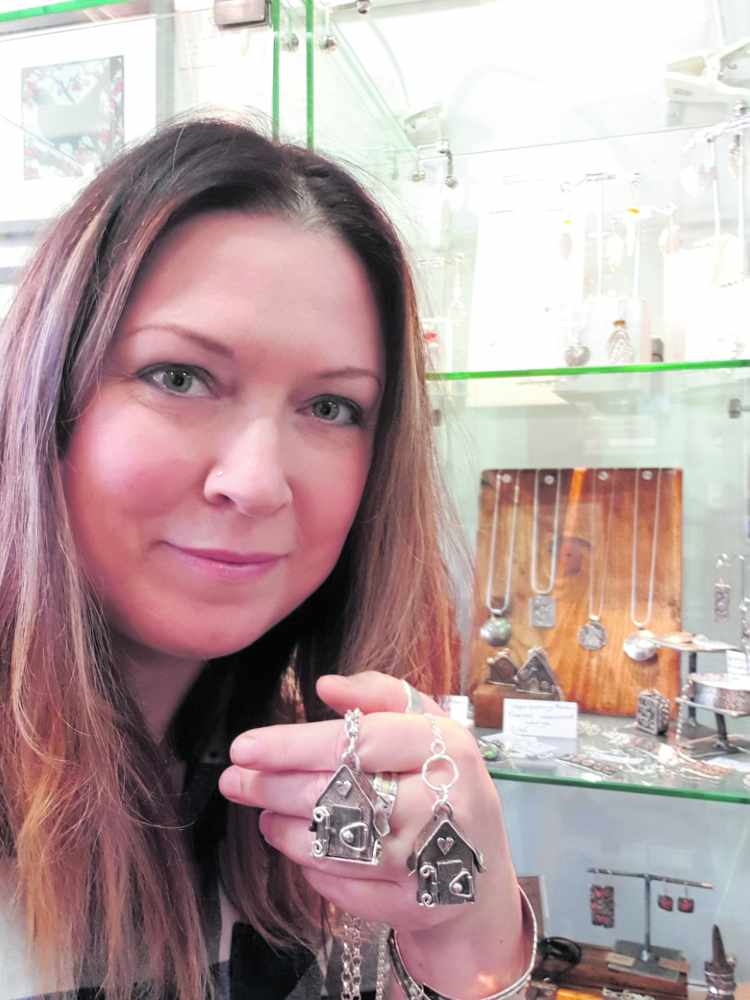 Glossop gallery owner Kathryn Fruish says she has made the wishes of more than 40 local artists come true.
And it's only taken her two years.
The boss of the Wishing Tree Gallery on High Street West said: "I wanted to provide local artists with a showcase for their work right in the heart of town."
Kathryn (pictured), a silversmith who opened the gallery two years ago after moving from Glossop Indoor Market, says she is always interested in helping other local artists and craftspeople.
Anyone who would like her to consider exhibiting your work should email kathfruish@hotmail.com.
Artists who have had their wishes 'granted' by Kathryn, include:
Heather Jones, from Glossop (pictured below), retired from special needs teaching, who is now devoting her time to creating images using a mixture of techniques, from photographing bubbles to scattering lentils onto the canvas.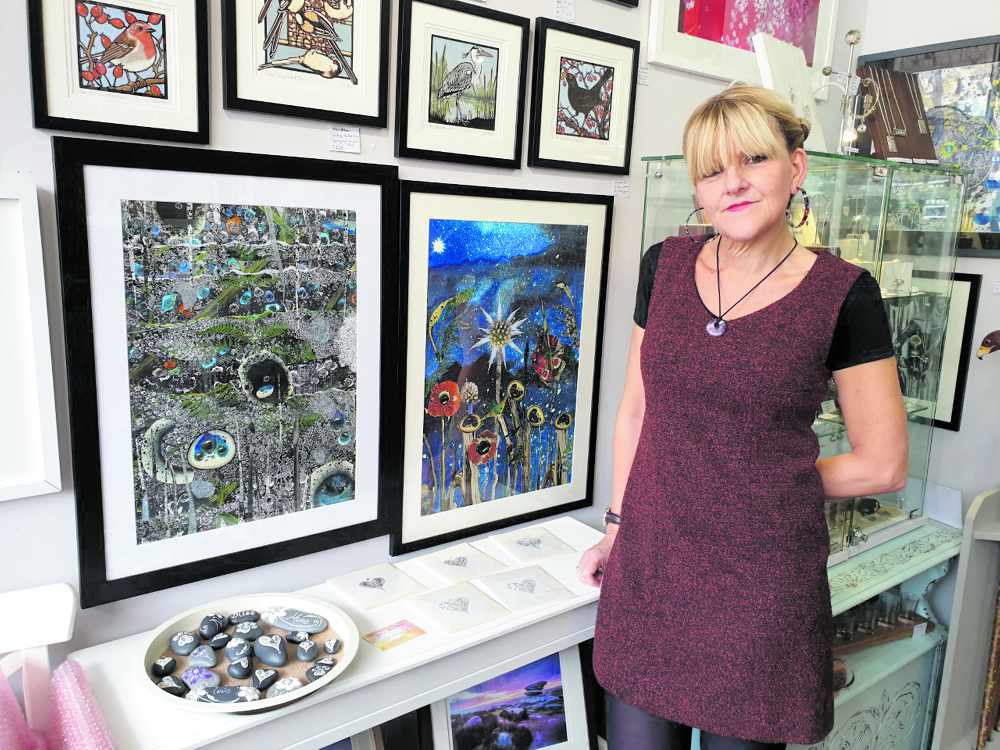 Ex art lecturer and art technician respectively, Caroline Hewitt (pictured below) and Jackie Darlington, who took redundancy a few years ago to work full time creating characterful animals in the form of ceramic sculptures and tiles.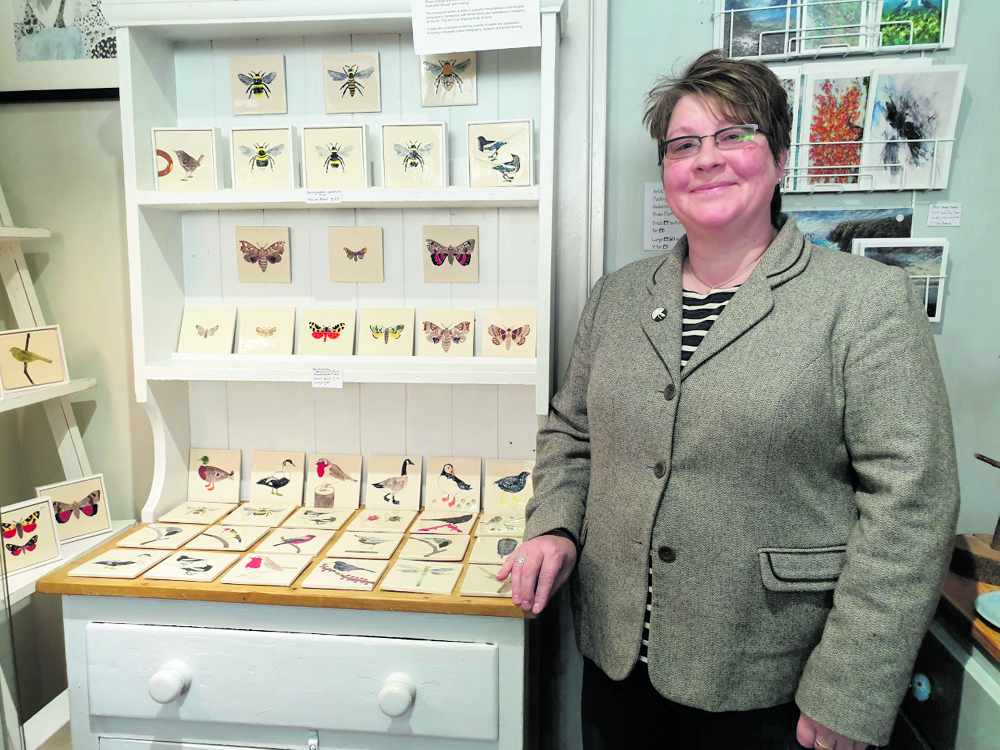 And Albert Hoogland (pictured below), whose grandfather was a blacksmith in his native Netherlands. Albert has a forge in his shed in Glossop where in his spare time he makes antler coat hooks, giant steel poppies, dragonflies and candleholders.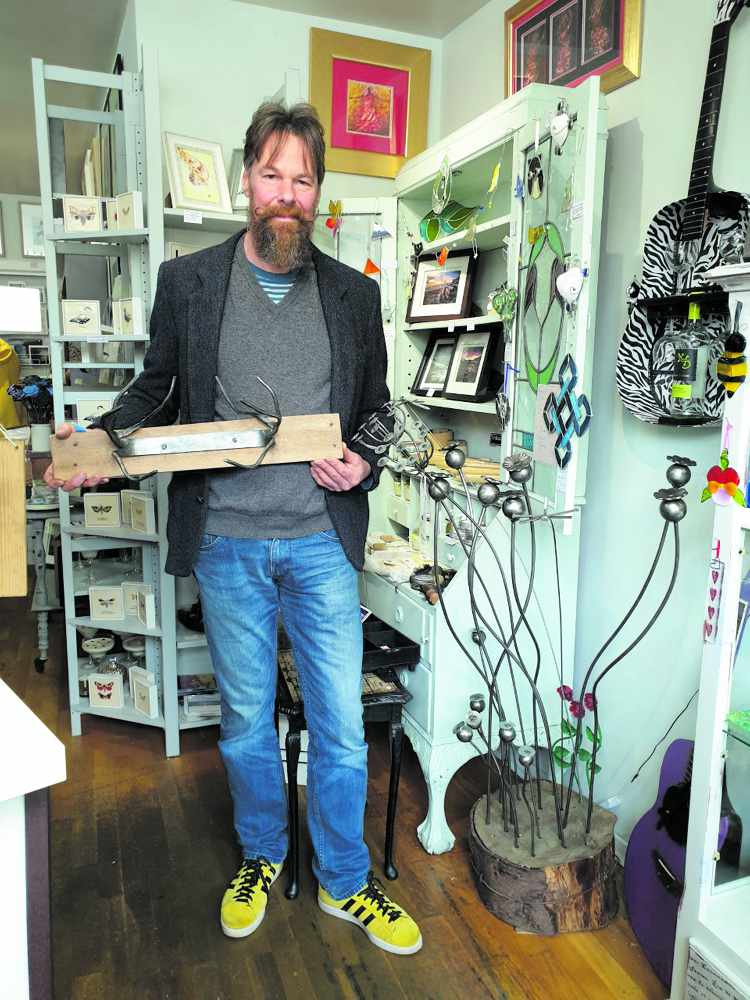 Kathryn says these are just a few of the local artists, creatrors, designers and makers granted wishes by The Wishing Tree, whose work is being 'showcased' at the gallery.