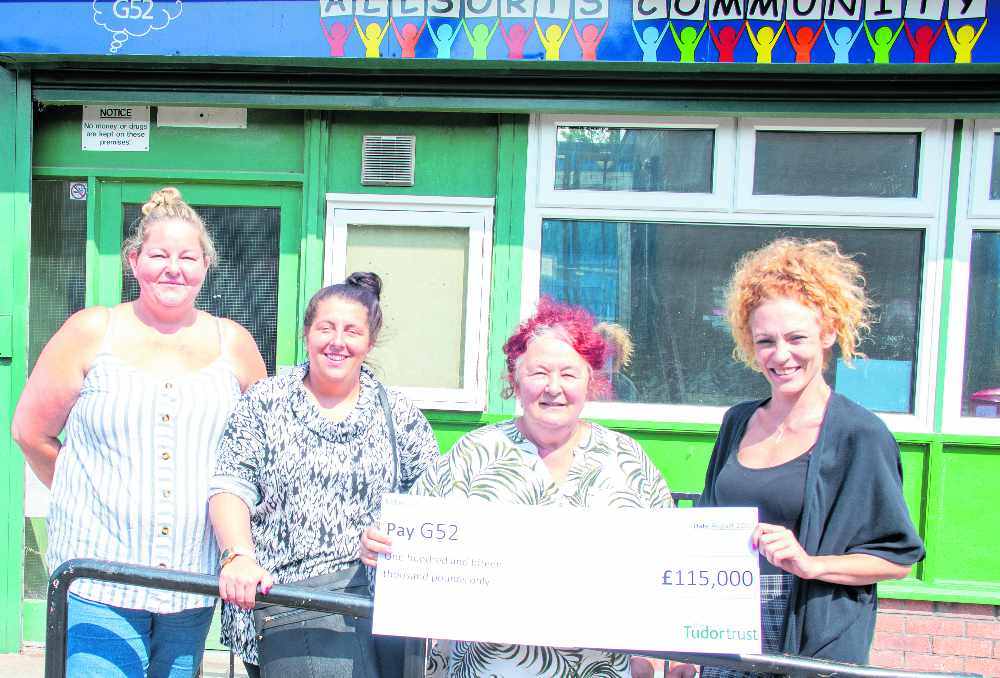 A Gamesley group operating through the coronavirus pandemic has been given £115,000 to keep up the good work.
G52 has received the grant - which will secure the salaries of its employees for three years - from the Tudor Trust.
The community group was formed in 2013 with the aim of providing low cost or no cost activities and services in Gamesley 52 weeks a year.
It has more than lived up its ambition and during Covid-19 has come up with food, friendship and support for those that need it.
G52 is run by a team with everyone playing a part, so it was fitting, the charity response to the grant came in the form of a statement.
It said: "We were advised that our application to the trust had been successful, to ensure that the group's activities and schemes continue up to, at least, December 2023.
"The Tudor Trust stated that the application was brilliant and gave them a clear picture of G52 and what support the group gives to the people of Gamesley; connecting different parts of the community and meeting local need.
They further said they were impressed by 'the team's dynamism, energy and creativity when presented with a range of different challenges and the impact of reduced access to services. An extraordinary community'.
Main image:
WISH GRANTED: Money will fund G52 employees' salaries for the next three years. From left to right: Pantry co-ordinator Kerry Francis, 'Extra Aunty' Nicola Francis, co-cordinator Pat Javanaud with member and community support officer Kim Gilmore.