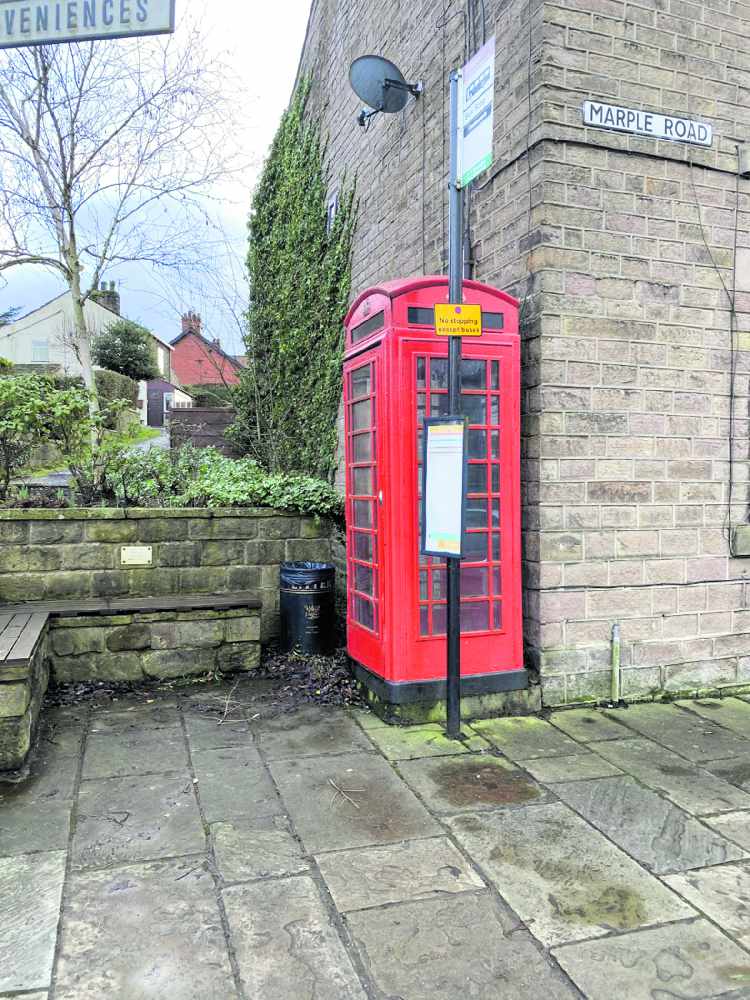 Charlesworth has lost the village centre public phone service - which it has had for as long as most people can remember.
BT has removed all the equipment from the kiosk at the bottom of Town Lane after records revealed that it was hardly used.
The bright red box will however remain where it is.
As we revealed earlier this year, Charlesworth Parish Council had decided to adopt it.
Councillors will decide what to use it for in the next few months.
The main suggestion is for a mini-library.