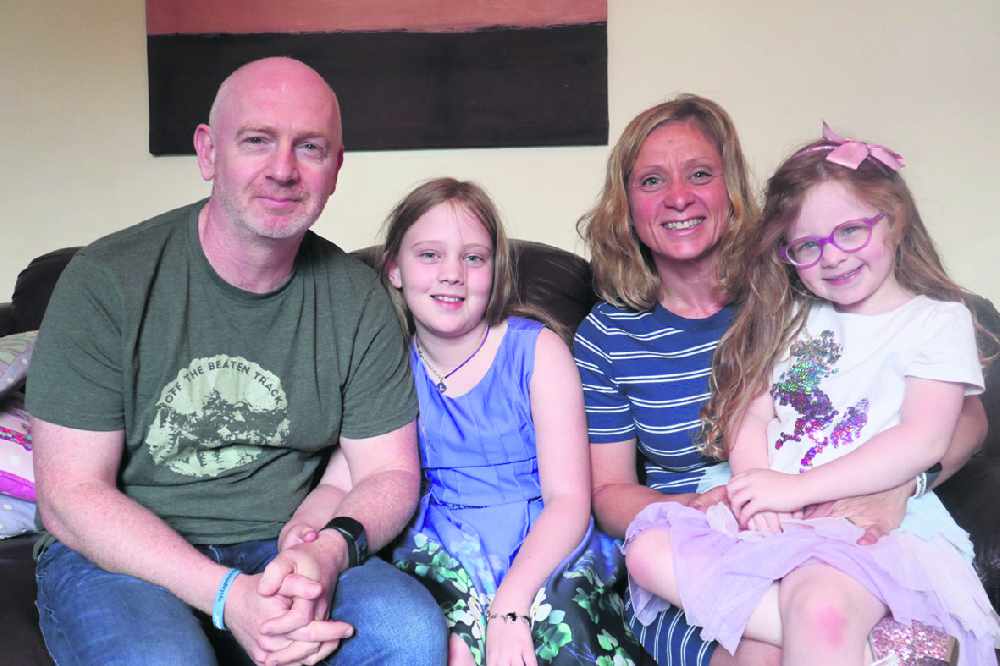 A Glossop family is raising awareness of a rare genetic disorder after their little girl was born with complex visual impairment Nystagmus.
Five-year-old Delilah Mills was diagnosed with the condition when she was just six months old. Nystagmus causes involuntary eye movements and affects vision, with Delilah also having a retinal fold within her left eye, causing further loss of vision.
Parents Rob and Sarah Mills, who live in Hadfield with Delilah's seven-year-old sister Lola, first noticed her shaking vision when she was only a small baby - but was told by family members not to worry and that it was likely a developmental stage.
Sarah said: "We noticed her eyes were shaky and wobbly, but people would just say 'Oh, it's a baby thing as she's developing' but with mother's intuition, myself and Rob took her to George Street Clinic in Glossop.
"They said she had a condition called Nystagmus and we had never heard of that before - we didn't even know how to pronounce it.
"It was very scary, especially as she was six months old. We were told not to look on Google but of course, you do, and all the information was very frightening."
Delilah was referred to Manchester Royal Eye Hospital, where she underwent a number of tests to check the extent of her vision and whether her eyes were sending images to her brain properly.
It was during these visits that Sarah and Rob got in contact with the Nystagmus Network, an independent online group that gives support, provides educational advocacy and raises awareness of the condition.
"We've had to put ourselves in the right position to get support because it is not information that's easy to get to," said Sarah.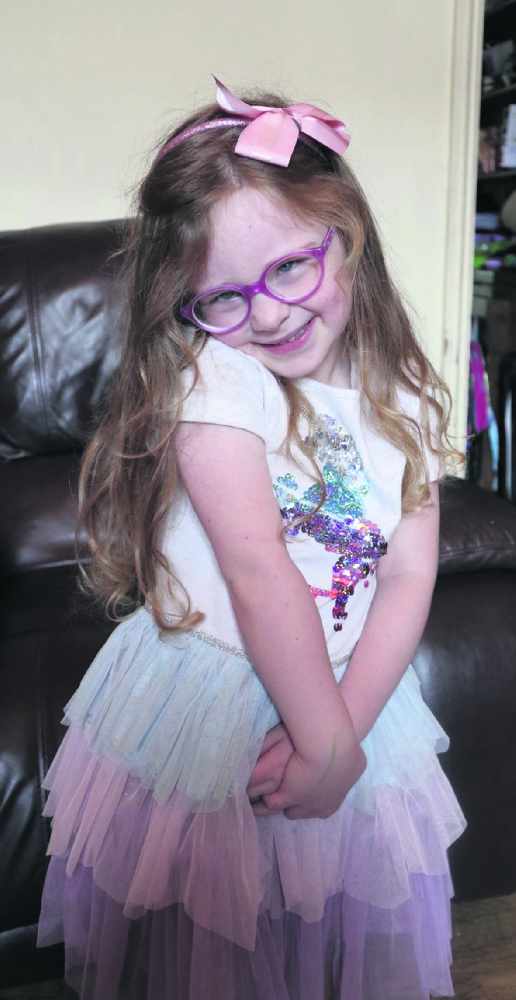 "Delilah now has a visual support worker who comes every six months and also visits her in school to see her general development, but that is something that we didn't even know we were entitled to until we talked to other mums who have children with various conditions similar to Delilah."
The family also praised Delilah's school, St Charles' Primary in Hadfield, who have done everything they can to help her during her first year at school.
They've made sure everything is brightly coloured so she can see things easier, such as painting steps and providing a tilted rest for her workbooks, to avoid straining her eyes.
Sarah and Rob are also undertaking genetic testing to find out where the Nystagmus gene has come from.
Delilah has been chosen as one of the faces for Genetic Disorders UK's annual Jeans for Genes Day Campaign, with the organisation partnering with the Nystagmus Network.
All money raised will fund the work of the charity and provide grants to organisations for projects that aim to transform the lives of children with genetic disorders.
Jeans for Genes Day is any day between September 16-20 and invites people to wear jeans to work or school and make a donation. Visit www.jeansforgenesday.org.
Main image:
RAISING AWARENESS: Little Delilah with her sister Lola and parents Rob and Sarah Mills.