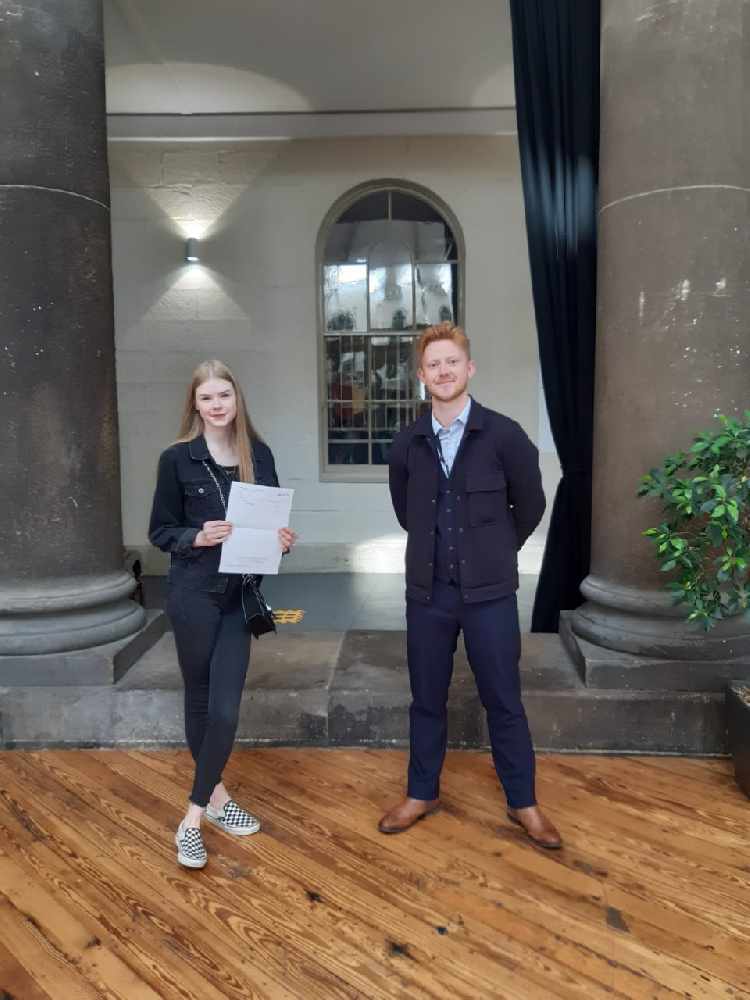 Buxton and Leek College students and staff are celebrating what the college describe as 'phenomenal' English and maths GCSE resit successes.
More than 180 students were awarded a grade 4 or higher, with the college significantly exceeding national resit achievement rates for successive years, and this year's GCSE performance continuing that trend.
Last year, students' achievements were spectacular and resulted in the college being shortlisted for a Times Educational Supplement FE Award for 'Outstanding GCSE resit Provision'.
This year has seen the college's own record pass rates surpassed again, with a considerable increase in achievement that has resulted in a 16.8 per cent rise in 4 to 9 grades in English, and 18.2 per cent in mathematics compared to last year.
Despite well publicised increases nationally, Buxton and Leek College students have achieved results in GCSE English that are 11.5 per cent better than the national rate and GCSE maths results that are 19.1 per cent better.
Alison Ivins, senior curriculum leader for English and maths, comments: "The students have worked incredibly hard all year, both on campus, and through comprehensive remote learning and live-streamed online lessons and it is tribute to all this hard work to see them rewarded with the results they deserve.
"There was no hugging today, (Thursday), but the joy was still there for all to see and feel."
She added: "A lot can change in education very quickly, and I am in awe of how well both teachers and students have responded to the move to 'lockdown learning'.
"It is extremely tough for students to pick themselves up, and dust themselves off after previously receiving a set back with their GCSE grades, and we are immensely passionate about providing everyone with the opportunity to achieve their GCSE English and maths, and work hard to support them all the way."
College principal Len Tildsley said: "I am immensely proud of the performance of our students and the dedication of our teaching and support staff, who have again delivered a step-change in GCSE results in a very challenging year for everyone.
"We are a small college and as a result we can provide a 'personal touch' to learning that has once again resulted in outstanding achievements."
The college provides a wide range of vocational and career focused courses for school leavers and adults, offering students the chance to achieve their true potential, including the opportunity to resit GCSE English and maths if they did not achieve the grade they were hoping for at school.
Successful Buxton students included:
Morgan Wilkins, who received a grade 6 in English Language, after achieving his GCSE maths and Level 2 IT Diploma last academic year.
He will be continuing onto his second year of Cambridge Technical Foundation Diploma in IT at Level 3.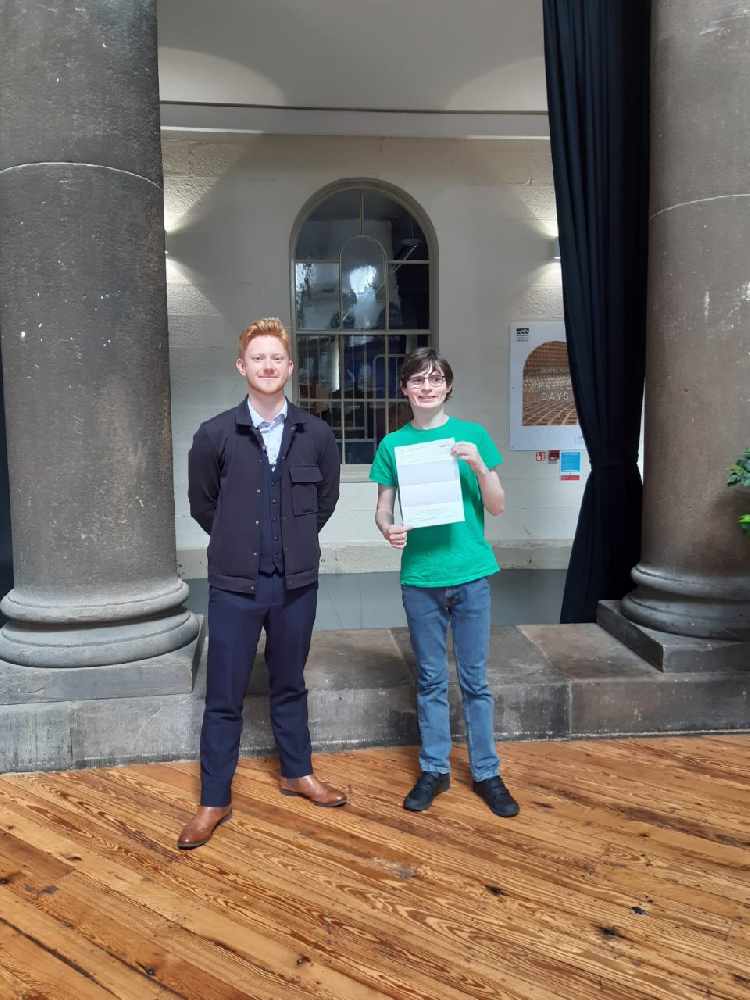 Morgan (right) with GCSE English tutor Joe Lawler
Scarlett Boyd was awarded a grade 4 pass in English language. At the age of 21, Scarlett had previously missed out on getting her grade at school, but has thoroughly enjoyed her adult evening classes at Buxton and Leek College.
Holly Bentley (pictured below) looking happy after opening her results envelope to find she has achieved a grade 5.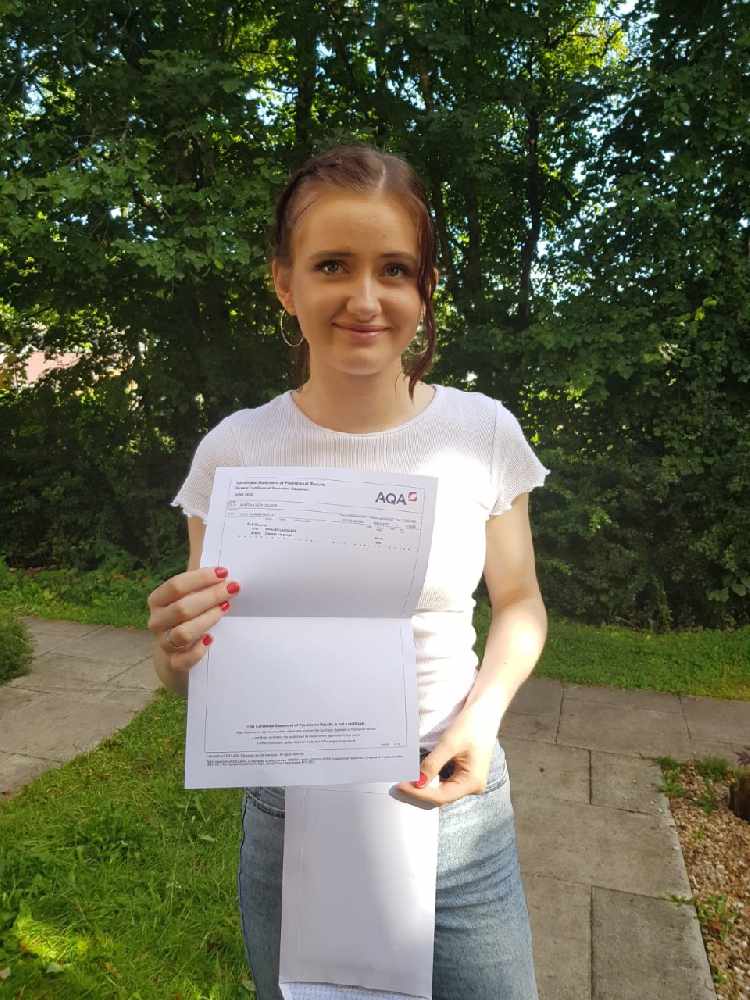 Meanwhile, Callem Linden-Evans was awarded a grade five, while Erin Norton was given a grade four pass.
Main image:
Erin Norton (left) with GCSE English tutor Joe Lawler