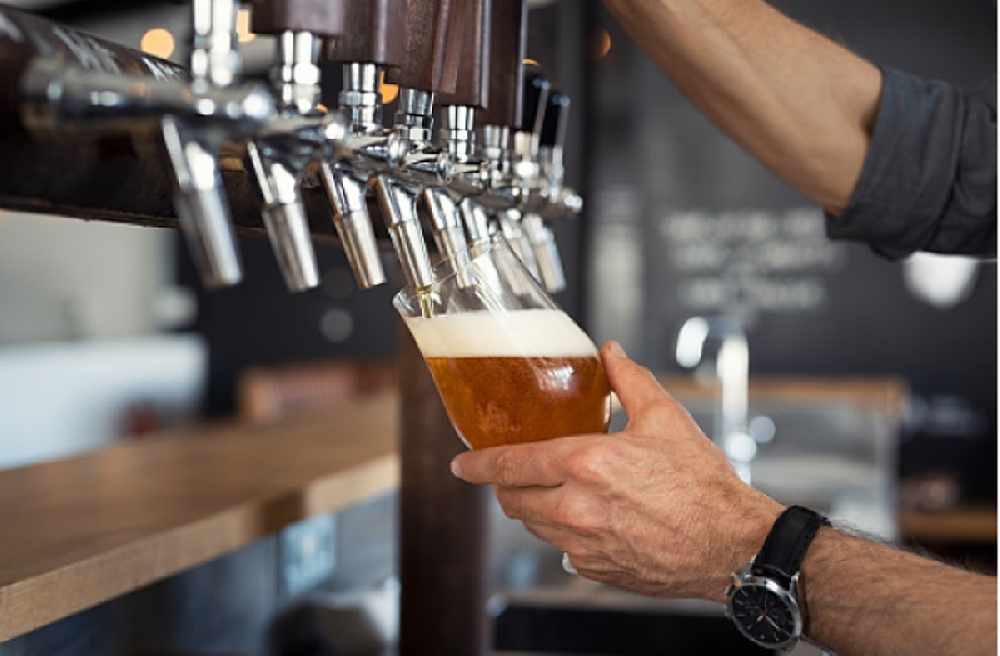 Normally at this time of year, CAMRA Stockport and South Manchester would be putting the final touches to a series of events in Stockport Town Centre to celebrate National Cask Ale Week. 
But due to the pandemic, running experiences such as tastings, social pub walks and cellar tours are not possible this year.
However, in cooperation with the High Peak CAMRA Branch, Stockport CAMRA have decided to go ahead with a very different event.
Organiser Chris Walkden said: "The idea is to encourage visits to pubs across the whole of Stockport Borough, as a sort of 'Drink Out to Help Out'.
The event supports an initiative which is promoting the local economy, connecting communities and encouraging health and wellbeing.
"We hope that people enjoy themselves, but ask that they drink responsibly and respect current Government restrictions on group sizes and social distancing," added Chris.
Using social media and the branch's website, there will be fun competitions to entice people to visit their local pubs, sample the cask ales and win beer-related prizes.
Some pubs and breweries are offering discounts on cask beer or self-guided ale trails to collect stickers and get a free pint.
For those who don't feel confident about going to drink at a pub, there will be a listing of local places doing takeaways as well as home deliveries of cans, bottles and bag-in-a-box beers.
The webpage will also feature articles on Stockport's Heritage Pubs, the current breweries in the borough and a listing of places where you can find real cider.
There's also a link to the CAMRA 'Learn and Discover Page' where you can learn more about your favourite drinks.