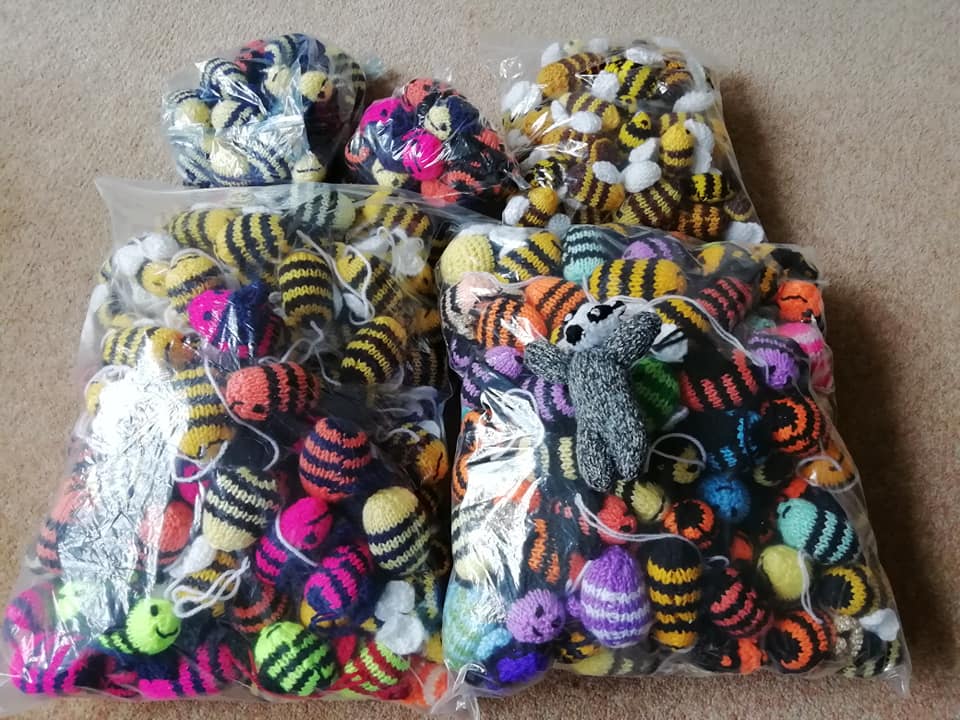 Glossopdale Charity Crafters are looking for more people to join their friendly group and donate material to help them make a variety of items. 
More knitters, crocheters and seamstresses/machinists are welcome, from beginners to experienced crafters.
Donations of material, bedding, curtains, wool, buttons, small zips, lace, wedding and bridesmaid dresses, reels of thread and items to sew on twiddlemuffs would also be greatly appreciated.
The group meet up for 'knit and natters' every third Thursday of every month at St Luke's Church on Fauvel Road in Glossop, between 6:30pm and 9pm. They also go out for regular social events too.
Founded by Deborah Gregory in 2016, the Charity Crafters have already produced thousands of handmade items for people who need them, free of charge, and they support a number of local organisations such as hospitals, charities and nursing homes.
If you would like to become a member of the group or make a donation, however small, email Deborah atdeborah@gregory123.plus.com or get in touch via the Glossopdale Charity Crafters Facebook page.