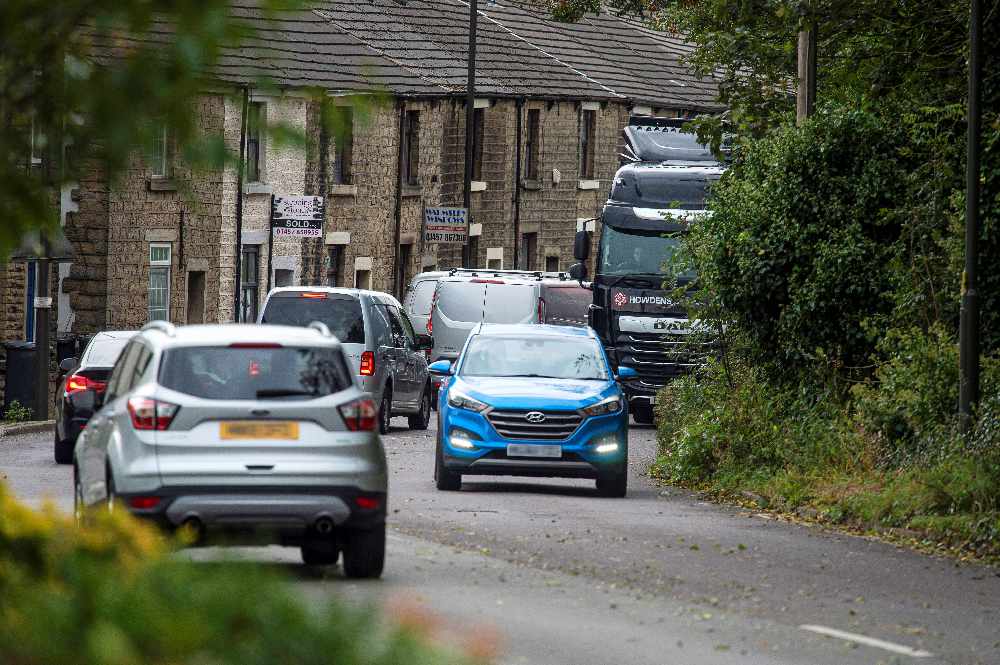 Vehicles travelling in the Mottram area.
Cadent Gas has said it expects to finish the major gas works around the A57 Mottram Moor in July. 
Work to install a large section of new gas pipe - the equivalent length of more than 14 football pitches - has reached its halfway point ahead of schedule, a spokesperson for Cadent has said.
More than 750 metres of the 1,400-metre-long pipeline is now in the ground, eight weeks into the significant project in the notoriously busy area.
Back Moor and Stalybridge Road in Mottram both reopened to traffic in both directions last Sunday (22 May).
The one-way system - introduced in mid-April - had predictably seen journey times extended further as a result of tailbacks, leading to frustration for motorists, bus passengers and commuters alike.
A statement by Cadent, which manages the local gas network, said: "The two most challenging sections – crossing the four-lane carriageway and the mini-roundabout crossing at the top of Back Moor – are also now finished.
"This means the temporary one-way system, which was unavoidably adding time to your journeys, is now removed (as of late Sunday, 22nd May) and traffic since has been flowing much better. We thank you again for your patience during this phase."
Cadent has also announced that engineers will no longer be installing a 160-metre section of new pipe under Woolley Lane, near the Gun Inn traffic lights in Hollingworth, which was due to take place between 20 June and 25 July.
"Over recent months, supported by Tameside Council, we have been able to agree terms to lay this section in land that runs parallel to the road," a spokesperson said.
"This will significantly reduce the level of disruption that would otherwise have been inevitable as we began work on this section. We are very grateful for the support and co-operation from the council to make this happen."
Cadent says current progress means the project is around one month ahead of schedule and work should now be complete in July "barring unforeseen events or obstacles". It had initially been due to finish in mid-August.
The new main under the A57 - which is part of the main route between Manchester and Sheffield - will improve the feed to around 2,500 homes in the Glossop and Hadfield areas, with growth having put a strain on existing gas infrastructure.
Last week, Stalybridge and Hyde MP Jonathan Reynolds held a Q&A session on his Facebook page to put people's questions regarding the gas works in Mottram and subsequent disruption to an Operations Manager at Cadent.
Anyone who has any questions about the work can contact Cadent by calling 0800 090 3071, emailing CustomerCareNW@cadentgas.com or getting in touch online at https://cadentgas.com/contact-us/contact-form-nw