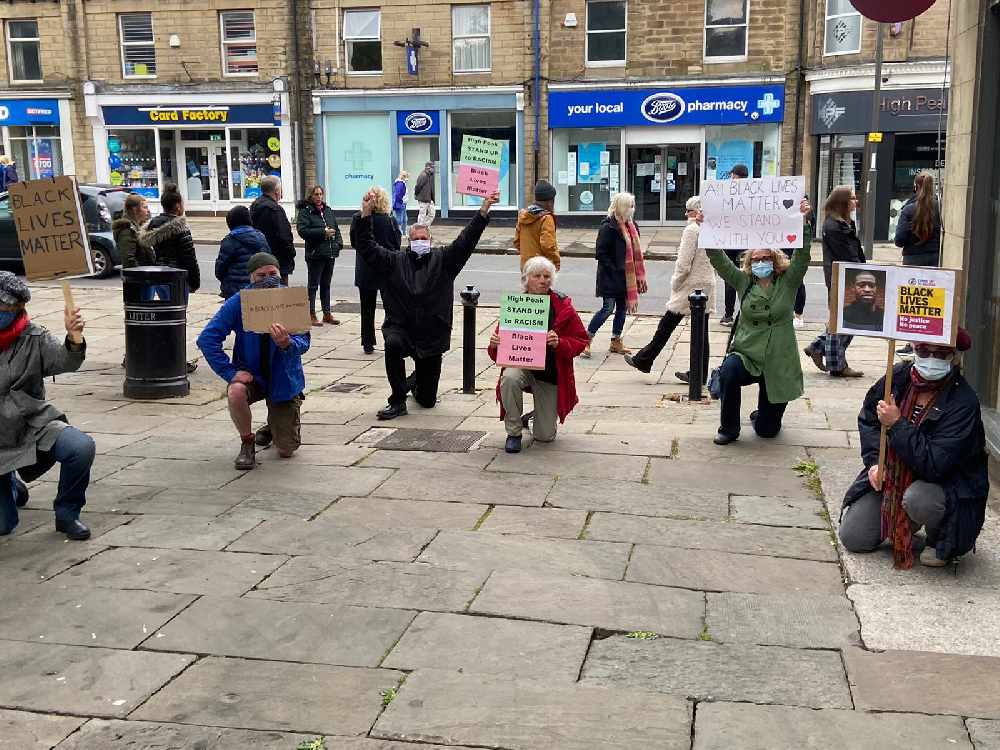 Another 'Black Lives Matter' demonstration is set to take place on Wednesday evening (10 June) in Glossop town centre. 
People came from all over Glossopdale, and other parts of the High Peak, to take part in last Wednesday's event.
At 6pm, over 100 people 'took the knee' in and around Norfolk Square in memory of George Floyd, an African-American who was recently killed by police in the United States, and of all people of colour who suffer injustice and oppression.
Then they moved onto High Street West and lined the road on both sides, standing or kneeling at two metre intervals. There was a noisy show of support from many of the passing motorists.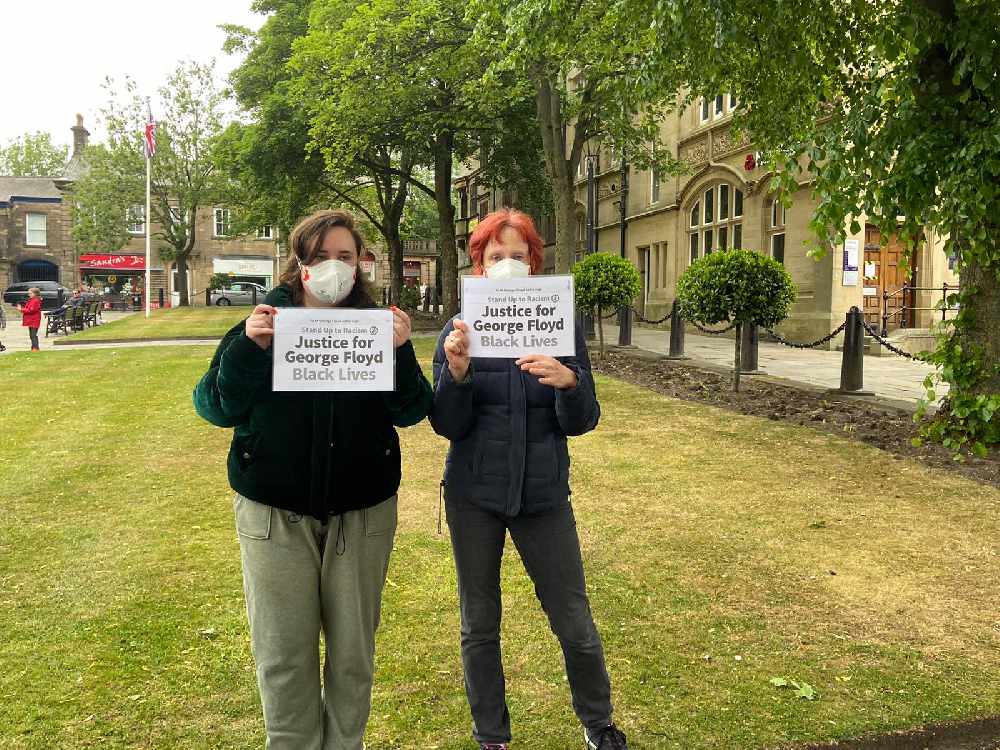 High Peak Stand Up to Racism, who organised the event, said they were "delighted" with the response.
Secretary Carole Baxter said: "It is clear that there is great commitment in Glossop to show that racism and injustice must be resisted.
"It was the enthusiasm of some of the many young people taking part which convinced the group to plan another event on Wednesday June 10th.
"We want to be sure that people remain socially distanced, so we will focus the demonstration on the High Street and mark out two-metre intervals down the road. We are also encouraging people to wear a mask."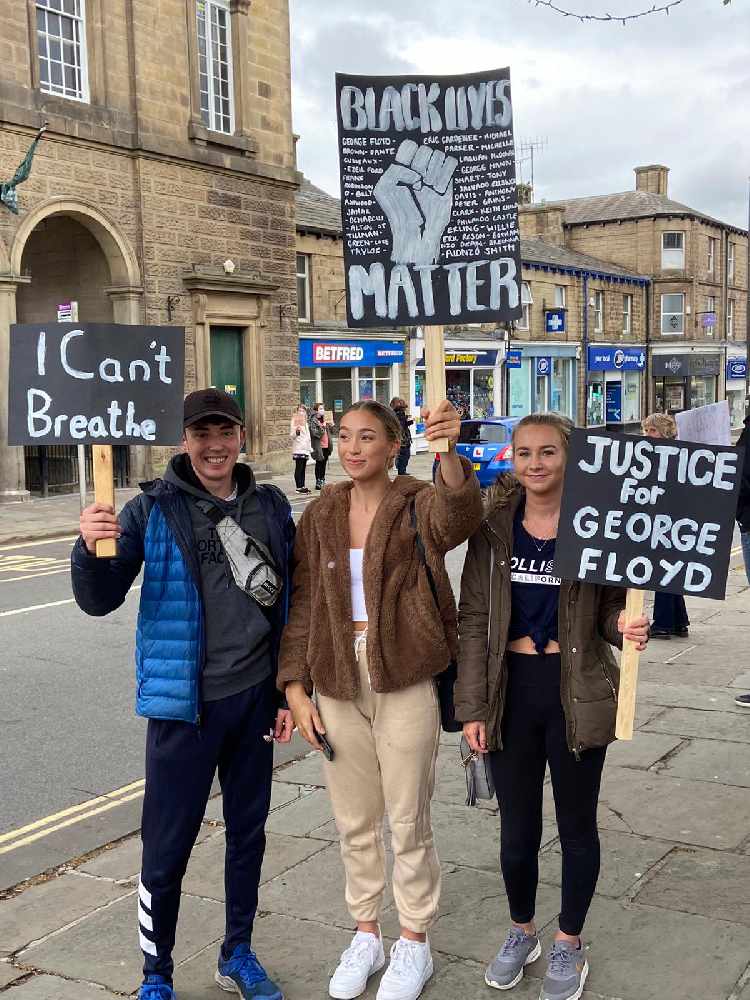 At 6pm, protestors will go down on one knee for 8 minutes and 45 seconds, the time it took for George Floyd to be killed.
The event will finish at 6.30pm and protesters will be asked to disperse carefully to maintain social distancing.
Anyone who cannot come to the town centre is urged to make a placard and take a picture of themselves outside their front door to post on social media.
For more information, contact secretary Carole Baxter by emailing glossopdale.standuptorasicm@gmail.com.
Images from last week's 'Black Lives Matter' demonstration in Glossop town centre.