Madame Claude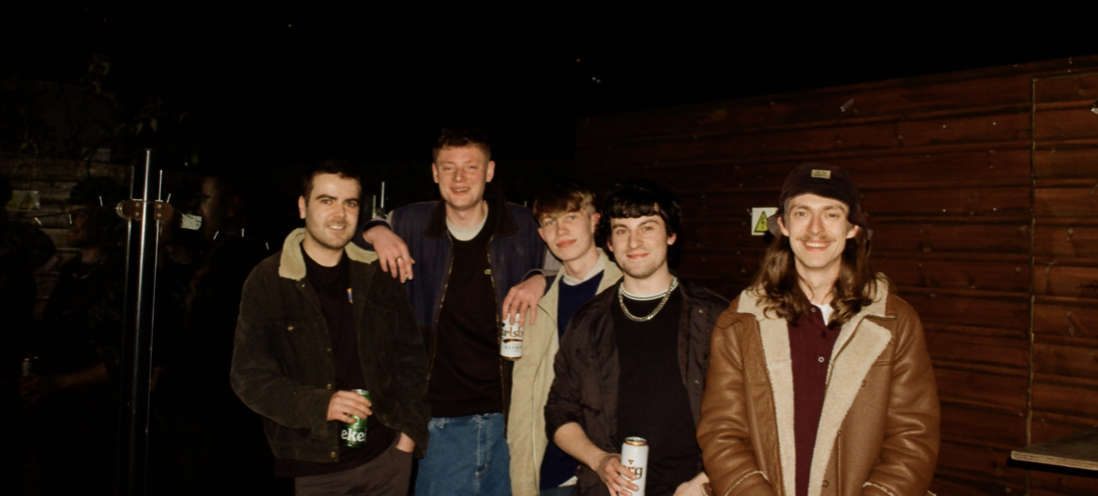 This weeks band of the week on Tameside Radio's Local Music Spotlight weekly feature are Madame Claude. Describing themselves as a rocksteady band, they are a fun loveable band with a heavily influenced ska inspired sound.
They are an energetic band who upon hearing their music you just know will put on an amazing live show. The band say they are for fans of artists such as Desmond Decker, The Fall, Jamie T, Big Audio Dynamite, Prince Buster and Public Image Ltd, but the music they create is a sound that will be loved by fans of all genres. Formed in Oldham in October 2021, the band, consisting of bass player Charlie Lawless, drummer Gabriel Preston, guitarist Henry Williamson, guitarist Mikey from Carrbrook, and singer Frank Williams, have constantly recieved rave reviews from their gigs so far, playing regularly at many of Manchesters prestigious venues such as Band On The Wall, Night & Day, Gorilla, and Gullivers.
On 20th May, they will be playing a gig at Manchester's Off The Square, in association with highly respected new music promoters 'This Feeling'. Tickets for the gig are available now on skiddle. Tracks available online include 'Part Of Your Show', 'Jelly Legs!', 'Minding My Own', and 'Threw It Away'.
You can follow the band on facebook and instagram, and their music can be found on most streaming sites. You will hear Madame Claude's music played every weekday next week on every show on Tameside Radio between 7am and 7pm.
They also visited the studios for a live interview on The Dave Sweetmore Show on Monday night, this can be heard again on the 'On Demand' feature of the stations website. For more information on Madame Claude, the Local Music Spotlight feature, and a link to the features official Spotify account, visit tamesideradio.com
Tameside Radio Local Music Spotlight