Betta Salvan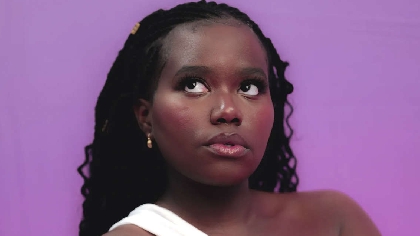 This weeks artist of the week on Tameside Radio's Local Music Spotlight is Betta Savlan.
Betta is an Italian singer songwriter from Manchester, who has the most beautiful soulful voice. Writing all of her own music and lyrics, she writes and sings songs that mean something to her, and are personal, but will also strike chords with many. Her songs are catchy, inspiring and motivational.
Betta has three tracks available on Spotify, 'You', 'Loneliness', and 'Stalker', plus an EP which was released at the end of April entitled 'Zodiac Signs Part 1', with Part two planned for release before September.
On Monday Betta performed live on The Dave Sweetmore Show and had an Indepth conversation with Olivia Briggs, you can listen back to this via the 'OnDemand' section of the Tameside Radio website.
Betta Savlan can be found on all of the usual social media sites and streaming platforms.
You will hear Betta's music played every weekday next week on every show on Tameside Radio between 7am and 7pm. For more information on Betta Savlan, the Local Music Spotlight feature, and a link to the features official Spotify account, visit tamesideradio.com.
Tameside Radio Local Music Spotlight