Alias Kid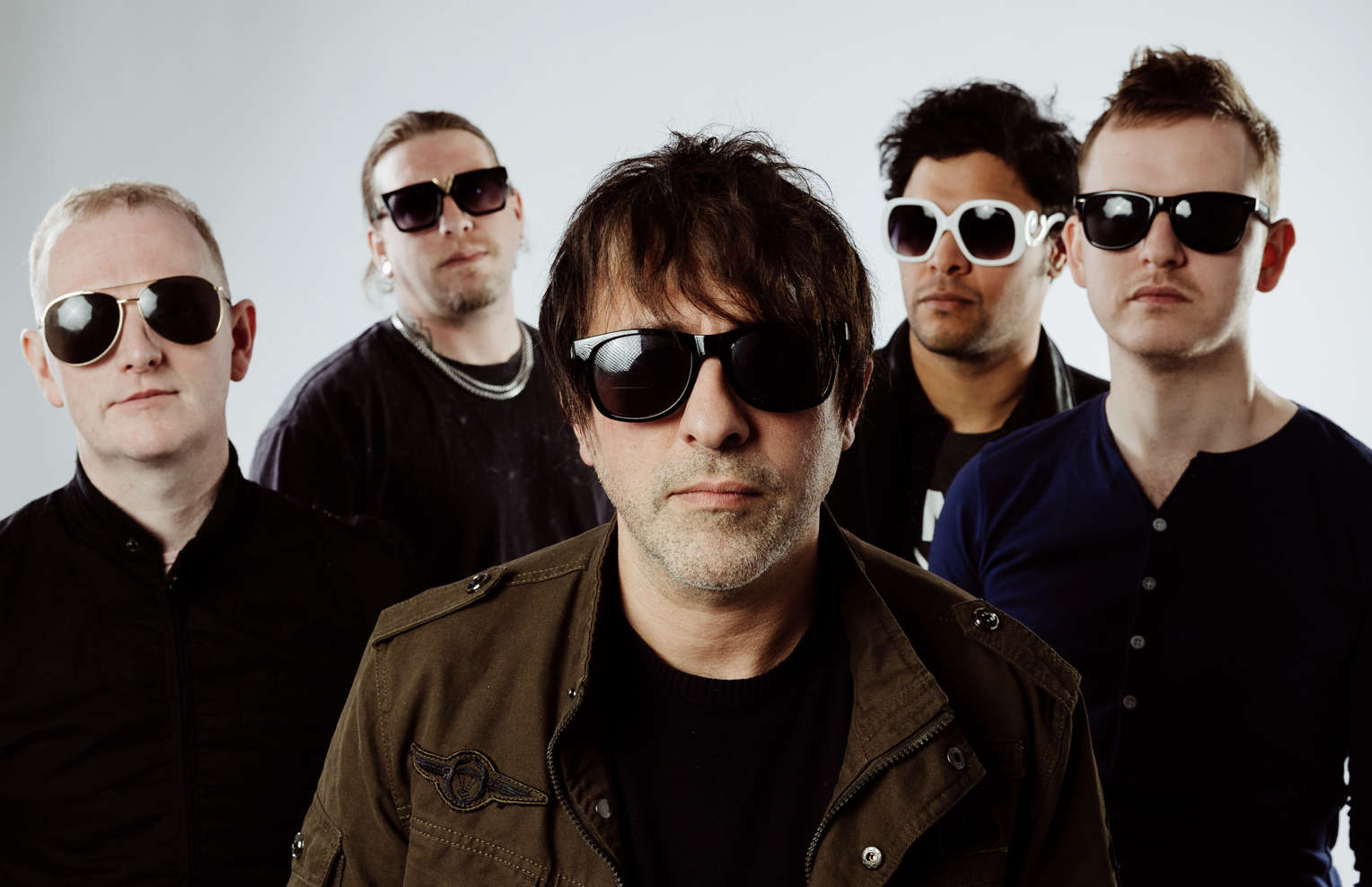 Alias Kid are band of the week on this week's Tameside Radio's Local Music Spotlight.
They are a band who are no strangers to the local music scene, with a huge fanbase and plenty of success already. They are also a band with plenty of character who Happy Monday's frontman Shaun Ryder called "A great songwriting team, and all stand-up comics!" Rock n Roll outfit 'Alias Kid' have been on the scene for a few years now and were signed to Cherry Red/359 by the legendary Alan McGee (Oasis, The Libertines, Primal Scream) on the night of only their 3rd live show. They immediately rose to prominence on the UK music scene and their debut album 'Revolt to Revolt' saw the band establish themselves as they toured with the likes of Black Grape, The Enemy, The Jesus & Mary Chain, Primal Scream, Sleaford Mods and Happy Mondays to name just a few.
The covid 19 pandemic hit bang in the middle of the Alias Kid's ascent and slowed things down for the band considerably, for both personal and practical reasons. They subsequently went back into the studio with a new lineup and have returned with a collection of new singles and a new album. Alias kid have since toured extensively across the UK and Europe, have built up a huge fanbase in Moscow, and supported a number of established bands, as well as playing their own headline shows across the UK.
The band have also seen their music gain a whole host of industry and radio support from many national and local stations. Music magazine 'Louder Than War' wrote "Alias Kid are artful hooligans. A band that is for the people and of the people", and legendary Rolling Stones manager said, "Alias Kid are a great band, who slide between the 60's and 70's with ease."
Alias Kid can be found on all social media and streaming platforms, and the band will have their music played on every weekday show on Tameside Radio between 6am and 7pm all of this week. The band also joined the team on The Dave Sweetmore Show last Monday night, you can listen again via the OnDemand section of the website.
Tameside Radio Local Music Spotlight