Alex Spencer.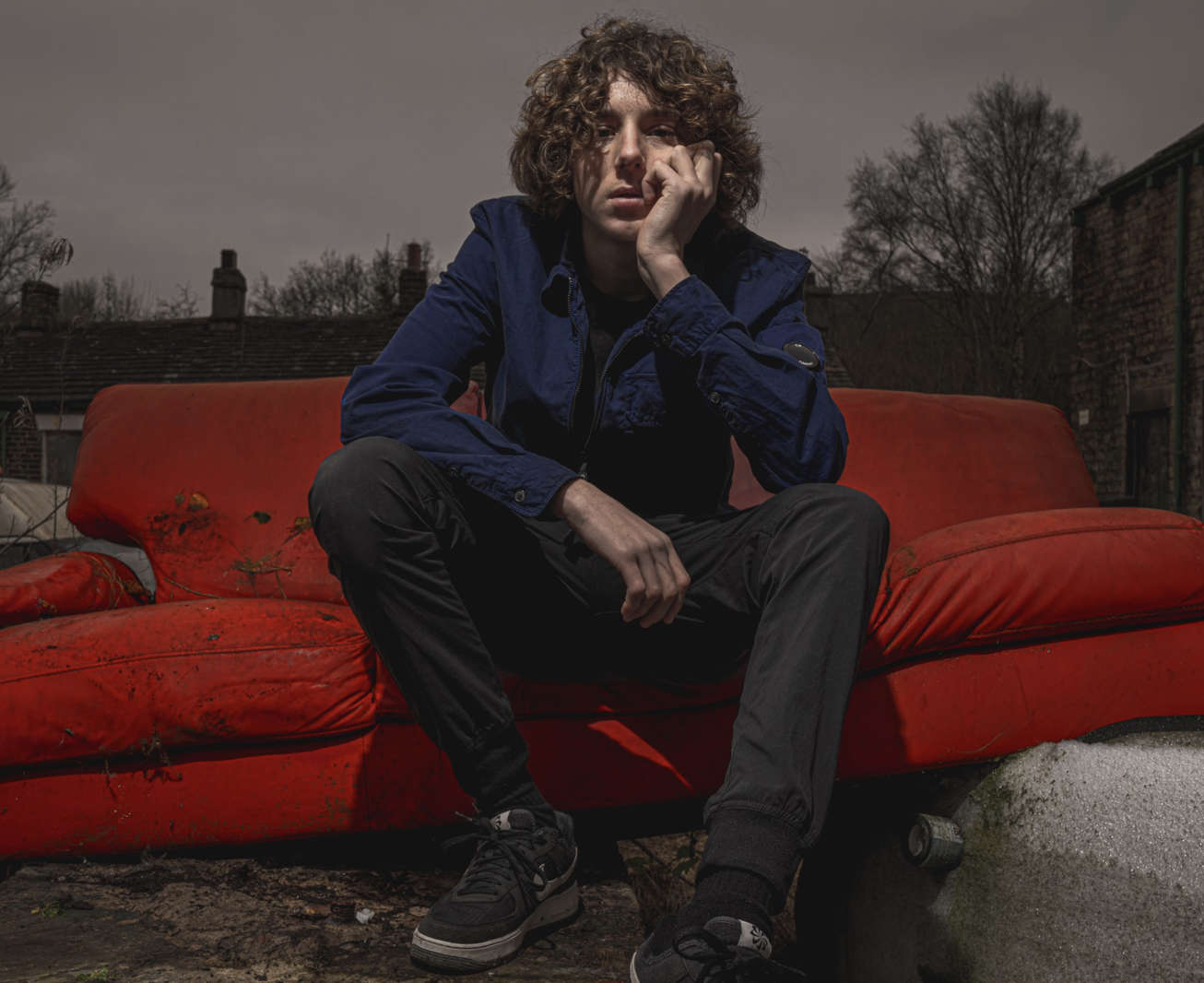 Earlier this year, on 23rd January, we launched our Local Music Spotlight project with the help of Alex Spencer, a young and hugely popular singer songwriter from Audenshaw. Fast forward 43 weeks, and with almost 50 featured unsigned bands and artists, Local Music Spotlight artist of the week from this Monday onwards will be the turn of Alex Spencer himself.
I've been right behind Alex since he burst onto the scene a few years ago, as a Manchester busker who went on to be praised on social media by the likes of Liam Gallagher and Lady Gaga, and also play at a sold-out Manchester Arena. Since January he's seen his ever-growing fanbase continue to grow at a rapid speed and be signed by respected label Modern Sky.
Alex Spencer's beyond-his-years lyricism and superheated, meteoric way with melody fizz through his songs, and tomorrow (Friday), his debut, five track EP will be released. 2023 has also seen Alex leave school, and next week will be supporting Jamie Webster at a sold out O2 Victoria Warehouse. The week after, on Friday 24th November, he will then perform with his band at his biggest headline gig to date, at Manchester's legendary Deaf Institute.
It's close to a sell-out already and we'd highly recommend going to this if you are a fan of live music, as it will definitely be an 'I was there' gig in years to come. His inspirations come from the likes of Arctic Monkeys and The Beatles, but as his fan's will know, Alex Spencer has a brilliant sound of his own too. His debut EP, released tomorrow, will be available from all usual platforms, as well as on a limited-edition CD which will be available from his website, www.alexspencermusic.com.
Since Alex launched Local Music Spotlight with us in January, the journey he's been on continues to show how important features like this are. Alex Spencer has the music world at his feet, he's one of the most talked about up-and-coming singer songwriters in the country, and we can't wait to continue following his journey. With a professional signed contact, and two big gigs in Manchester in the coming weeks, it's the perfect time for him to be our artist of the week on Tameside Radio's Local Music Spotlight. Alex Spencer and his music can be found on all social media and streaming platforms, and his music will be played on every weekday show on Tameside Radio between 6am and 7pm all of next week. Alex also joined the team on The Dave Sweetmore Show last Monday night, you can listen again via the OnDemand section of the website.
Tameside Radio Local Music Spotlight