A sign of hope for manta ray populations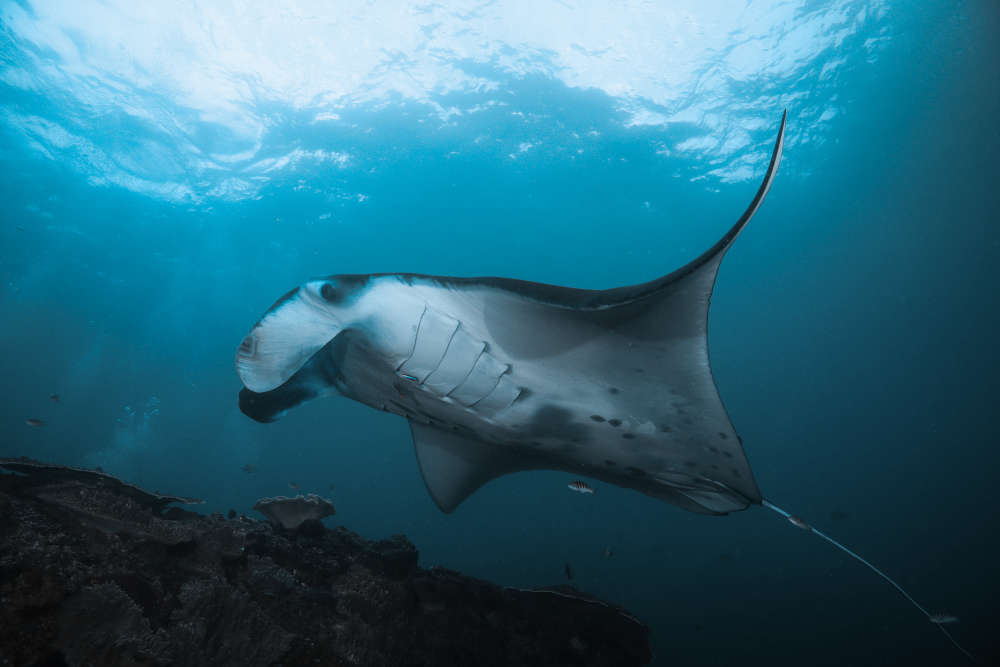 Image credit: Matt Waters / Pexels
A significant increase in manta ray populations has been observed in the archipelago of Raja Ampat in Indonesia by the University of Auckland's Institute of Marine Science.
Due to the obvious rising effects of climate change, many species have been in decline, with some on the verge of extinction. However, challenging this trend, researcher Edy Setyawan and his colleagues in Auckland have studied two of Raja Ampat's largest MPAs (Marine Protected Areas), Dampier Strait and South East Misool, where they found an annual compound gain of 3.9% (in Dampier Straight) and another gain of 10.7% (in South East Misool).
Manta rays are a species of fish that are generally in decline. They are slow-growing species that usually mature at 13 years old. This late maturation combined with a long gestation period and a low capacity to reproduce over the animals' average lifespan, means that the species struggles to maintain a high population and is at an abnormally high risk of extinction, due to the effects of targeted fishing on their habitat.
The Raja Ampat Islands are an Indonesian archipelago off the northwest tip of Bird's Head Peninsula in West Papua. It is known for its impressive nature and its coral reefs both flourishing with life.
Whilst plankton numbers were boosted (due to the El Niño Southern Oscillation – a recurring climate change pattern that changes ocean temperatures), which increased feeding and ultimately providing mating opportunities, the main reason for this population increase was due to conservation methods.
These methods included things like – as stated previously – Marine Protected Areas are used to dedicate geographical space for these animals to live without any human-induced threats and also brings a legal side that stops things like fishing which prevents the global problem of overfishing.
These MPAs have proved to be efficient as they have been used in areas like the Great Barrier Reef and different marine ecosystems across the world, with their intention being to increase the total biomass of marine life.
It is promising to see such an increase in manta ray populations, with an estimated of 16,000 to 18,000 of the creatures thriving – which contrasts their decrease in areas across the world. This sign of hope also shows the importance of these Marine Protected areas and conservation on the whole, whilst being a motivator for, urgently needed, global scale actions to combat population decreases (and the effects of global warming) in aquatic and land-based ecosystems by enforcing laws, starting campaigns and encouraging conservation projects.
By O Ward