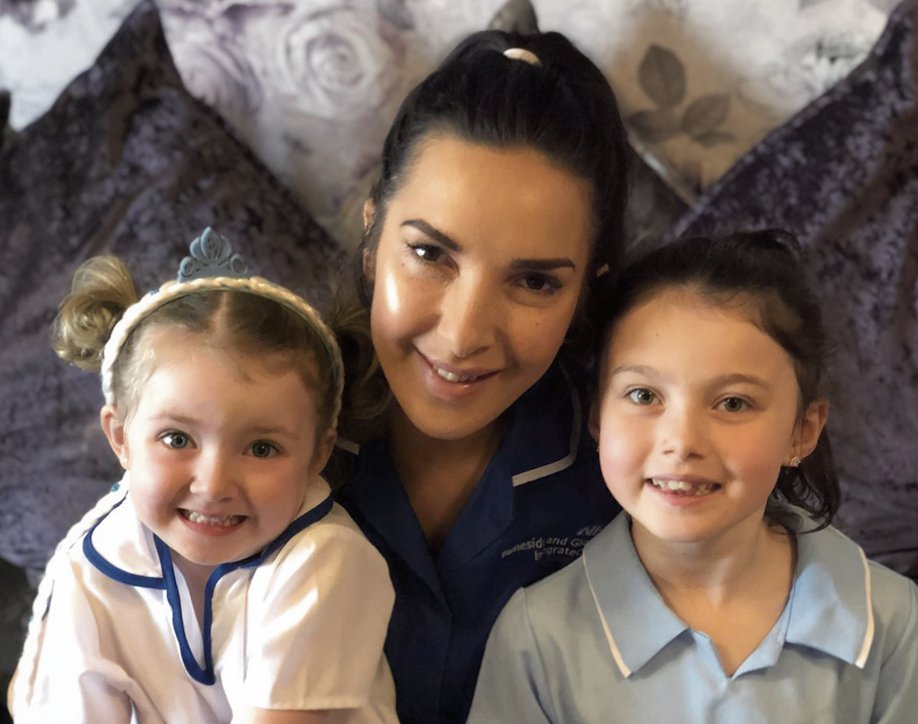 A young gymnast from Denton has raised more than £500 thanks to her brilliant back handsprings – all going to Tameside and Glossop Integrated Care NHS Foundation Trust.
Eliza-Rose Leevy Hardman is seven and lives with her parents Rachael and Daniel and her four-year-old sister Hermione.
Eliza decided to take part in her own 2.6 challenge, joining thousands of fellow fundraisers across the country, after being inspired by her mum, who works as a staff nurse at Tameside Hospital.
"She recognised how hard everybody is working at the hospital due to the current Covid-19 situation, and wanted to show all the staff working on the frontline her support," Rachael explained.
Eliza is a very keen gymnast, usually attending gymnastics twice a week at Boundary Arts Centre – but due to lockdown restrictions is missing the sport, her friends and her coach Misha Timmins.
"She's currently taking part in weekly Zoom sessions to keep up her gymnastics skills and doing lots of conditioning to stay strong," Rachael added.
"Her challenge was to do 26 consecutive back handsprings on her trampoline – this was a big thing for Eliza as it's a new skill she has learnt so she had to train very hard leading up to her challenge day."
The feat was performed live on Facebook last Friday with Eliza smashing both her challenge and her initial fundraising goal of £100.
"She didn't stop once," Rachael added. "We would like to thank everybody for their generous sponsors and support on the day and leading up to the challenge.
"Eliza has raised £525 so far and the amount is still climbing daily!"
If you would like to donate to Eliza's JustGiving page, head to https://www.justgiving.com/fundraising/elizas-26-back-hand-spring-marathon-challenge.
WE ARE A COMMUNITY!
With the majority of people now staying safe indoors, it's important we use this time to stay safe, but to also stay positive and come together! We're going to share nothing but positive and uplifting stories from the people and businesses in our community in a dedicated 'We Are A Community!' section of our website here: https://www.questmedianetwork.co.uk/news/we-are-a-community/.
To tell us all about your feel-good stories, head to https://www.questmedianetwork.co.uk/we-are-a-community/ and we'll be in touch!