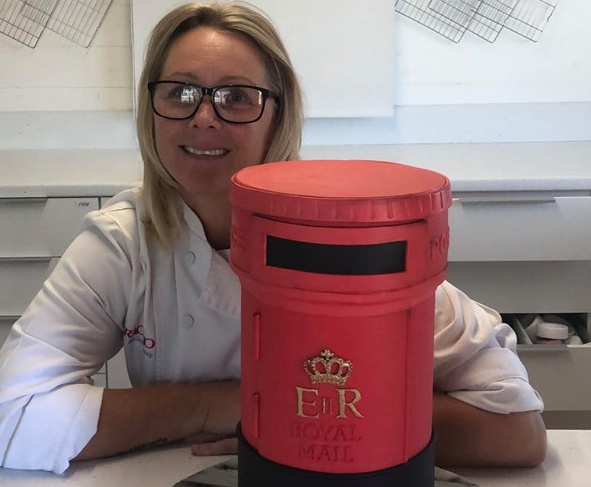 A cake maker from Dukinfield has been using her baking talents to cheer up local keyworkers with her delicious creations.
Wendy Brookes, of Wendy Brookes Cake Design, recently delivered cakes to the North West Ambulance Service in Dukinfield and Royal Mail in Hyde, both of which were gratefully received.
Wendy has been baking cakes professionally for five years after doing it for her children when they were growing up, and now has her own five star hygiene-rated kitchen.
But, like a lot of local businesses, her work was disrupted by the coronavirus crisis, with lots of orders either put on hold or cancelled.
Wendy decided to put her spare time to good use.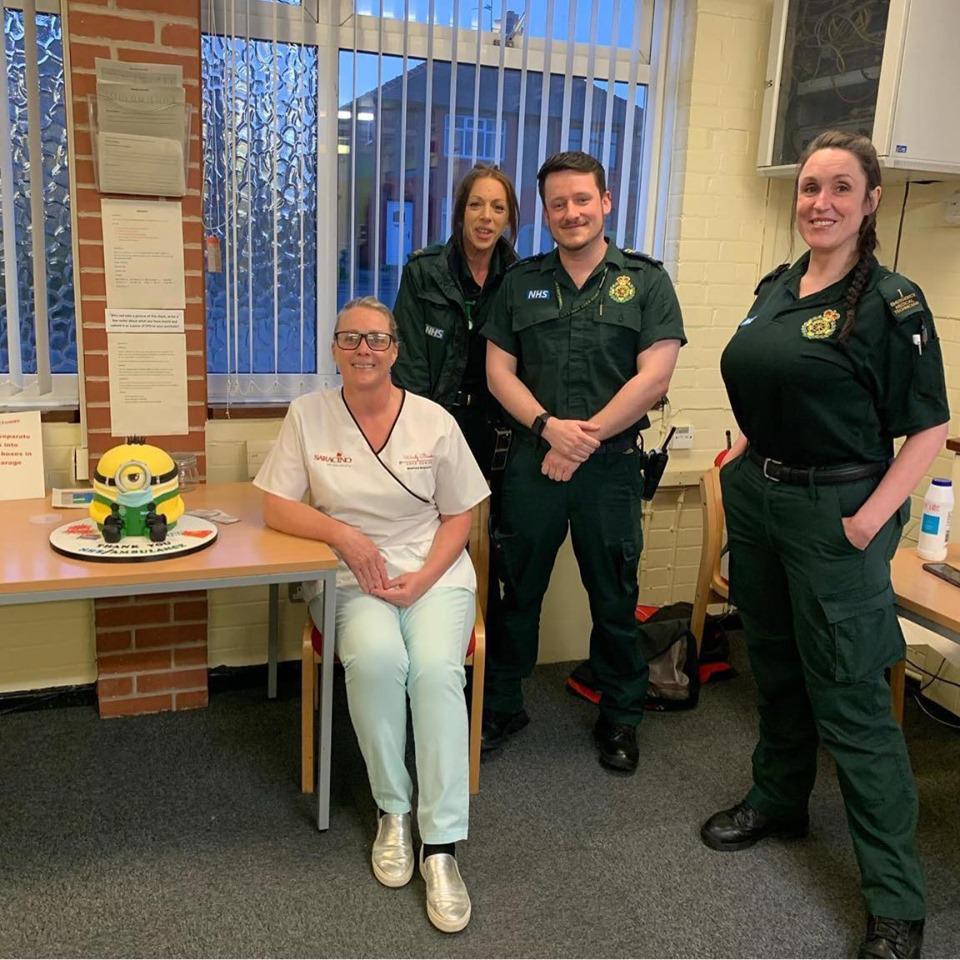 "As a wedding cake maker, I offer samples to couples and at Christmas I send some out as gifts," she said.
"This gave me the idea of doing post-a-cake to those in isolation, or just gifting cakes to friends and family. It was a huge success.
"That gave me the idea to treat staff at Royal Mail, as a little way of saying, 'You're doing a great job' but also to say thank you for helping me to keep my business going."
Wendy made a spectacular 'post box' cake and delivered it to the Royal Mail delivery office in Hyde, boosting morale for those keyworkers.
But she didn't stop there, turning her attention to the ambulance station on Dewsnap Lane, Dukinfield.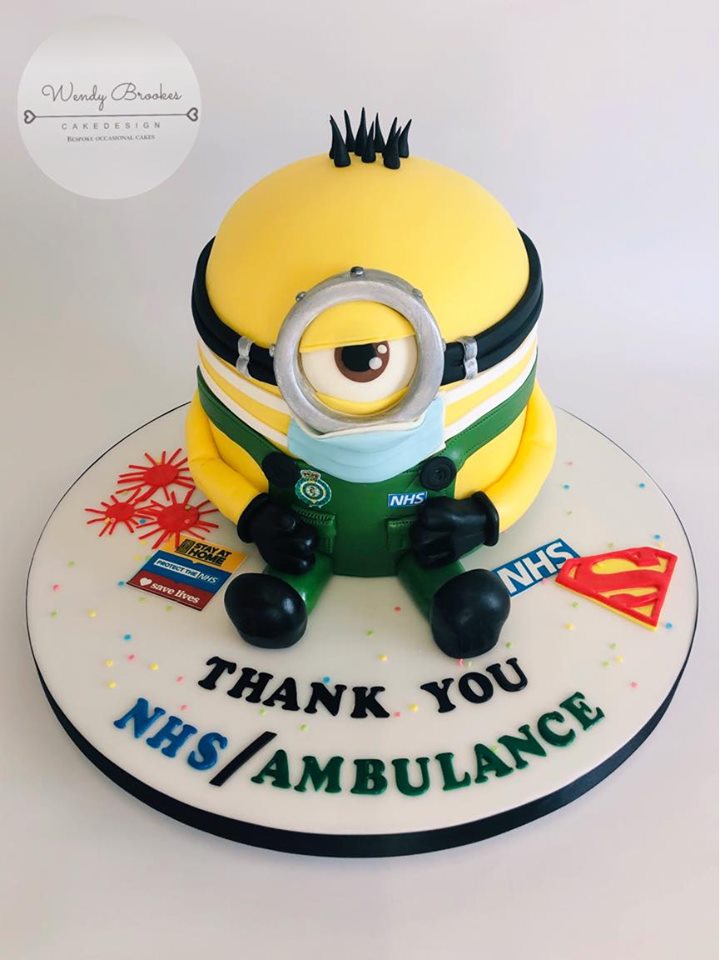 Wendy added: "With following a lot of cake makers in the UK and knowing a lot of registered cake makers in the area, I saw a lot of donations going to hospitals but none for our ambulance service.
"When I went down with the cake they couldn't believe it. They were so impressed and grateful that they had been thought of.
"I made a minion because who doesn't like a minion? And to dress it as a paramedic was just something to put a smile on her face."
Wendy says if money was no object she'd like to bake a cake for everyone and when she's not working on orders, she's doing online tutorials and practicing new techniques.
For more information and to see more of her work, visit wendybrookescakedesign.com and www.facebook.com/copycakesbywendy.