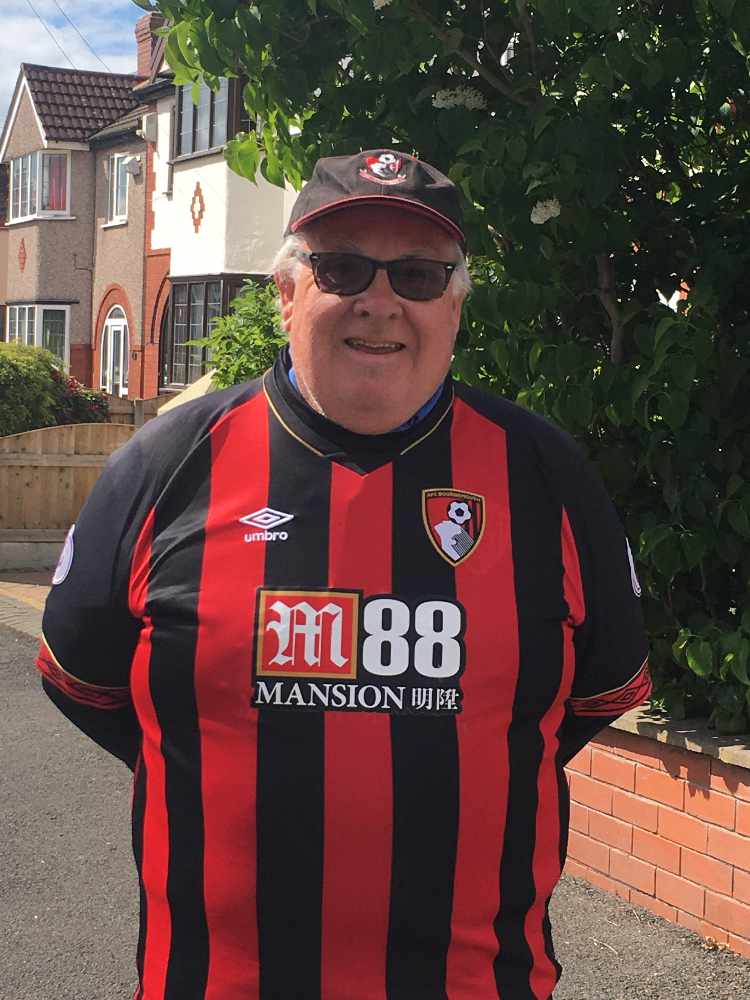 A scout group treasurer has completed a virtual trek from his home in Audenshaw to his birth town Bournemouth to raise funds for his Droylsden scout group along the way. 
For 47 days, Graham Curtis (pictured) spent his allocated exercise time walking six and then eight laps of his estate, averaging 5.5 miles per day.
After a few days, the 68-year-old wondered if he could get to his hometown of Bournemouth before the end of lockdown.
As treasurer of 250th Manchester (St Mary's) Scout Group in Droylsden, he was concerned about funds as the group had just had to cancel their annual bedding plant sale, which is their major fundraiser of the year.
He decided to ask for sponsorship for his walk, hoping to raise about £50.
Every day, he started to speak to neighbours on different avenues - they would shout encouragement and one lady started to ring a bell when he passed her door.
After sharing his story on the local neighbourhood network, his walk went viral and Graham gained more attention, with neighbours handing him donations as he walked.
He updated social media every evening with his mileage and photos of where he was "camping" that night, including Highclere Castle in Berkshire - where ITV drama Downton Abbey was filmed - and the centre circle of the Vitality Stadium, the home of his beloved AFC Bournemouth.
He was welcomed home from his last lap by family, neighbours and members of the Scout Community.
Graham has now raised over £1,200 for the Scout Group - a fantastic amount.
He said: "This has done wonders for my mental health as I've focused on the walk rather than dissecting the news.
"It has made me realise that I live in a kind and generous community. I've spoken to more people on the estate in the last few weeks than in 32 years of living here.
"I have been moved to tears on many a night. I shall never forget the welcome on the last lap. I hope to be back in Bournemouth for real when I can get there and see my beloved AFC Bournemouth play, but for now I'm having to walk home."
WE ARE A COMMUNITY!
With the majority of people now staying safe indoors, it's important we use this time to stay safe, but to also stay positive and come together! We're going to share nothing but positive and uplifting stories from the people and businesses in our community in a dedicated 'We Are A Community!' section of our website here: https://www.questmedianetwork.co.uk/news/we-are-a-community/.
To tell us all about your feel-good stories, head to https://www.questmedianetwork.co.uk/we-are-a-community/ and we'll be in touch!