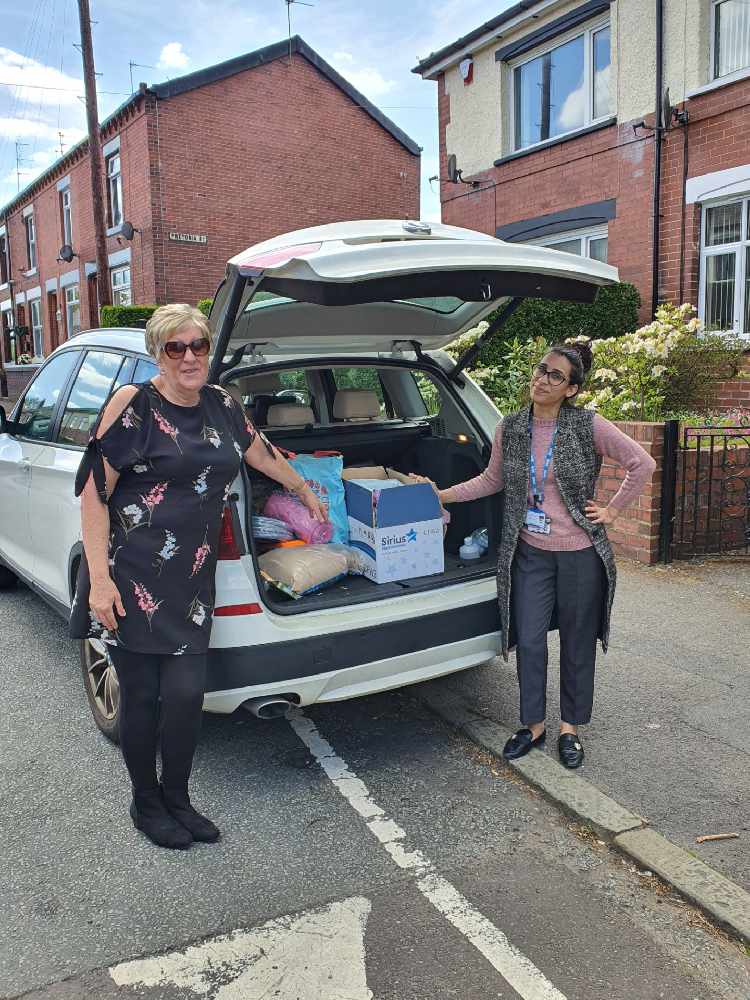 A visually-impaired Manchester City fan has been fundraising for The Royal Oldham Hospital to say thank you to NHS staff for the amazing job they are doing during the COVID-19 pandemic.
Jackie Allan kindly managed to raise a donation of £500 by collecting funds from fellow Manchester City FC fans, which were used to purchase a whole array of PPE items including aprons, masks, gloves, hand creams and disinfectant sprays for staff at the hospital.
The funds raised were mainly the result of a raffle, which saw Jackie put her own special signed shirt and those of her daughter up for grabs on Facebook.
Thanks to Jackie's amazing fundraising efforts, staff were delighted to receive a bumper load of PPE goodies.
Jackie explains: "The staff in our wonderful NHS are doing an incredible job under very difficult circumstances at the moment and I wanted to do something to say thank you to everyone at The Royal Oldham for the fantastic job that they're doing during these challenging times.
"The Manchester City fans have been great. They've been very generous in contributing to the funds raised for the hospital. I just hope our donation goes some way to helping the staff at the hospital."
Jackie's raffle was eventually won by Manchester City fan, Julie Gallagher, who was delighted to receive the signed shirt.
The donation to the hospital was gratefully received by Heena Shafiq from the donations team on behalf of the hospital.
She said: "Julie has done an incredible job raising these funds for the hospital. We can't thank her or the Manchester City fans enough for this generous donation.
"Our teams have been truly overwhelmed by the generosity, kindness and support of the local community during these challenging times and it really does mean the world to all our staff."
WE ARE A COMMUNITY!
With the majority of people now staying safe indoors, it's important we use this time to stay safe, but to also stay positive and come together! We're going to share nothing but positive and uplifting stories from the people and businesses in our community in a dedicated 'We Are A Community!' section of our website here: https://www.questmedianetwork.co.uk/news/we-are-a-community/.
To tell us all about your feel-good stories, head to https://www.questmedianetwork.co.uk/we-are-a-community/ and we'll be in touch!