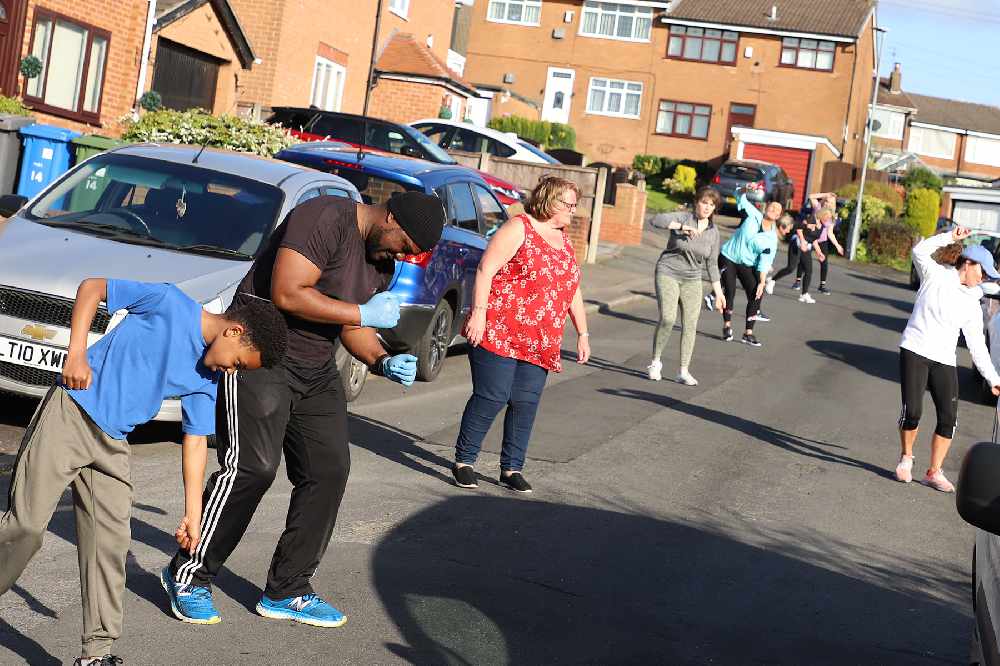 Neighbours on one Droylsden street have been looking after each other by keeping fit together every evening.
Residents on Sutton Way take part in a community keep fit class every day, run by resident Kath McCann.
"As a street we wanted to do something together," Kath explained. "I go to the gym quite regularly and someone suggested doing a keep fit class. So every day, we do exercise outside our front doors.
"We've got yoga mats and skipping ropes involved; everybody is doing great."
Sutton Way residents are also planning to hold a big street party to celebrate the end of the lockdown, whenever that might come and they've resurrected an old dance to mark the occasion!
Kath added: "A few years ago, one of the neighbours had a brilliant party and we all did a dance called the Electric Shuffle to the song 'Candy' by Cameo.
"We've said that when lockdown is over, we're going to have a big street party and do that dance again."
So, at the end of every keep fit session, Sutton Way turns into an outdoor disco, with residents practising the dance.
WE ARE A COMMUNITY!
With the majority of people now staying safe indoors, it's important we use this time to stay safe, but to also stay positive and come together! We're going to share nothing but positive and uplifting stories from the people and businesses in our community in a dedicated 'We Are A Community!' section of our website here: https://www.questmedianetwork.co.uk/news/we-are-a-community/.
To tell us all about your feel-good stories, head to https://www.questmedianetwork.co.uk/we-are-a-community/ and we'll be in touch!