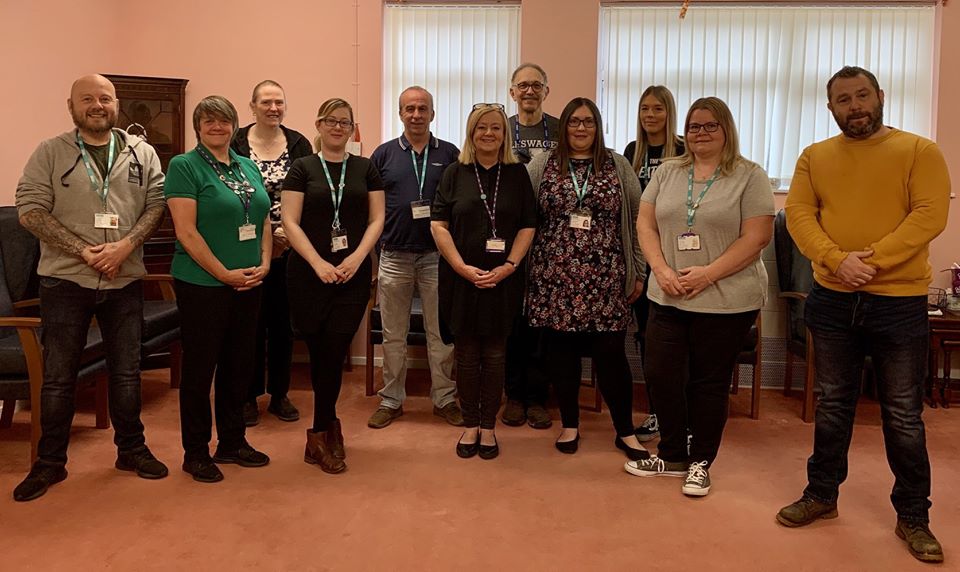 Creative, adaptable and flexible are the terms being used to describe the way staff at Wilshaw House in Ashton have responded to the Covid-19 emergency.
The day centre has completely transformed the way it works. Once lockdown was imposed it swiftly changed its operational model to offer help to any elderly people that might need it.
Manager Sonia Crosby explained: "The team accepted different support and care needs overnight. They have gone above and beyond what is expected of them in these difficult times and pulled together to support each other.
"Each and every one of them has been exceptional. Despite the risk of infection, none of them has ever questioned our commitment to service-users and their families.
"Not only do they provide an excellent service, they do it with a smile and nothing is too much trouble. They've been happy to take on extra people when the need has arisen.
"Even though the team are working really hard to provide crisis intervention management, personal care, emotional support, stimulating activities, shopping and medication calls their morale is as high as it has ever been. In fact it could be higher."
Stephanie Butterworth, Tameside Council's director of adult care services, added: "I would like to thank Sonia and her team at Wilshaw House for their splendid work. It doesn't matter if people are SM unknown to them, if a call comes they are ready and willing to help.
"Stories like these take place across Tameside all the time. Our dedicated staff do a wonderful job and really care about the people they support."
WE ARE A COMMUNITY!
With the majority of people now staying safe indoors, it's important we use this time to stay safe, but to also stay positive and come together! We're going to share nothing but positive and uplifting stories from the people and businesses in our community in a dedicated 'We Are A Community!' section of our website here: https://www.questmedianetwork.co.uk/news/we-are-a-community/.
To tell us all about your feel-good stories, head to https://www.questmedianetwork.co.uk/we-are-a-community/ and we'll be in touch!