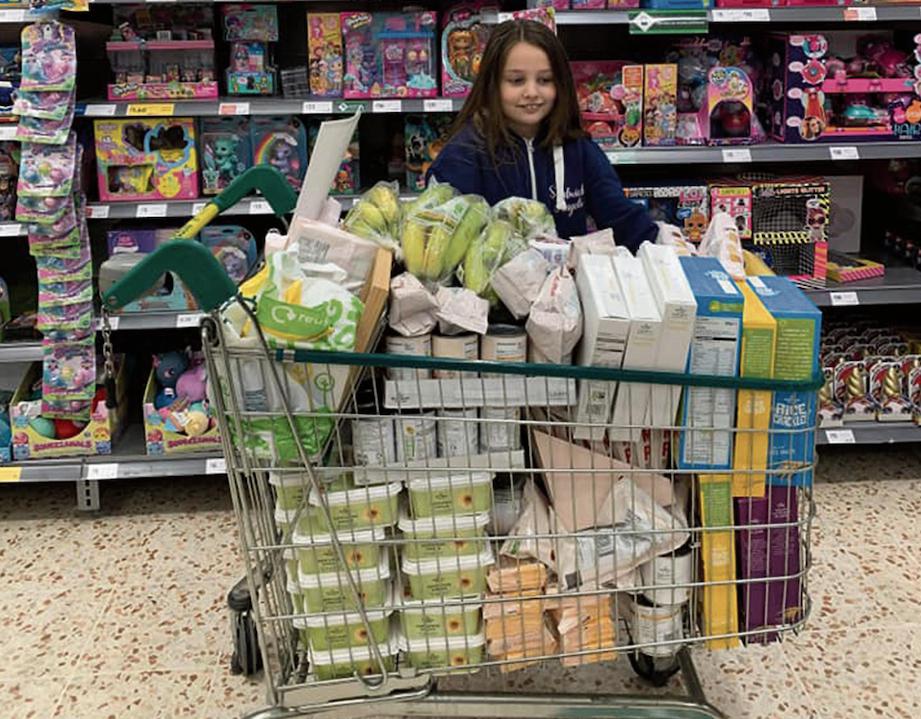 Hyde-based homeless and food poverty initiative Sandwich Angels have said a huge thank you to eight-year-old Lexi Marie, after she raised £140 for the cause by getting crafty with keyrings.
Lexi Marie, from Denton, made the 'Stay Safe Keyrings' to be sold for a pound - donating the £140 she made to the Angels in Morrisons Vouchers.
Her mum Tanya has also been helping out, with their efforts resulting in enough food for 40 families.
The initiative has switched from its usual Hyde base at the St Mary's Newton church hall to a large house and has been creating food packages for families and those most in need during the coronavirus crisis.
A spokesperson for the Angels said they were busier than ever and thanked Lexi Marie for her fantastic efforts and donation.
"In an average week we send out 160 food boxes to Tameside and Glossopdale from food donations and vouchers," they said.
"We all freely do this seven days a week, unpaid, from the heart and this little girl has humbled us with how much she cares about feeding other children and their families.
"We are very proud Lexi Marie has become a Sandwich Angel and high respects to her!"
WE ARE A COMMUNITY!
With the majority of people now staying safe indoors, it's important we use this time to stay safe, but to also stay positive and come together! We're going to share nothing but positive and uplifting stories from the people and businesses in our community in a dedicated 'We Are A Community!' section of our website here: https://www.questmedianetwork.co.uk/news/we-are-a-community/.
To tell us all about your feel-good stories, head to https://www.questmedianetwork.co.uk/we-are-a-community/ and we'll be in touch!