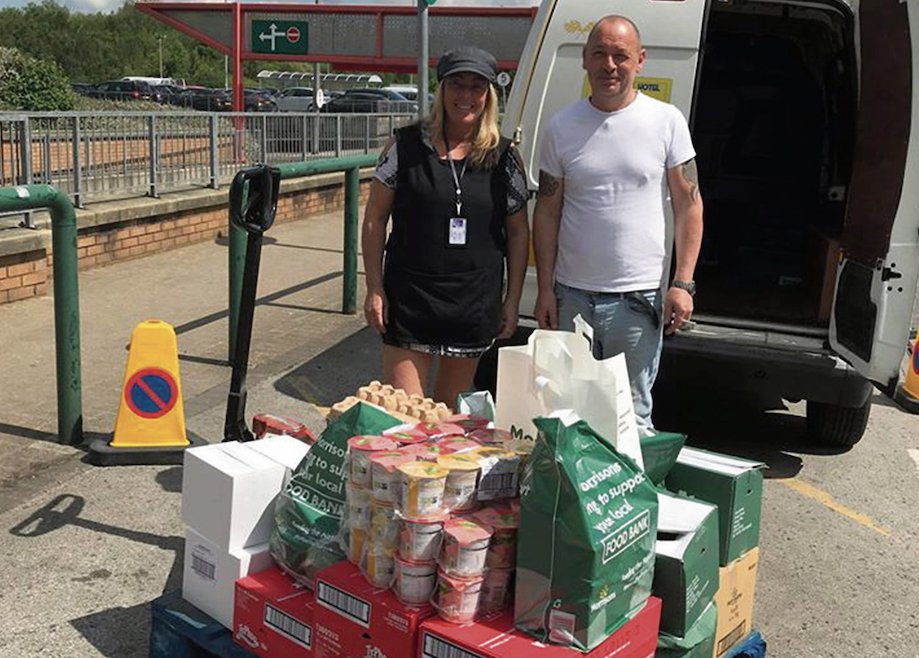 Sandwich Angels drivers Gaynor Parker and Tony Bragg are still busy picking up supplies at Morrisons Hyde.
They're working seven days a week around Tameside, Glossop and Greater Manchester delivering up to 160 emergency food boxes to struggling families.
Gaynor, who is the landlady of The Queens Pub in Hyde, has been supporting with weekly donations alongside Tony since the beginning of April.
The food boxes, often received by families with three to five children and also those who are elderly and vulnerable, are large hampers that can feed a family for eight days.
A spokesperson from the Hyde-based Sandwich Angels said: "The numbers needing help are increasing and we wouldn't be able to do it with all these people."
They also thanked the Morrisons' staff - especially Sue James Community Champion - for all their help.