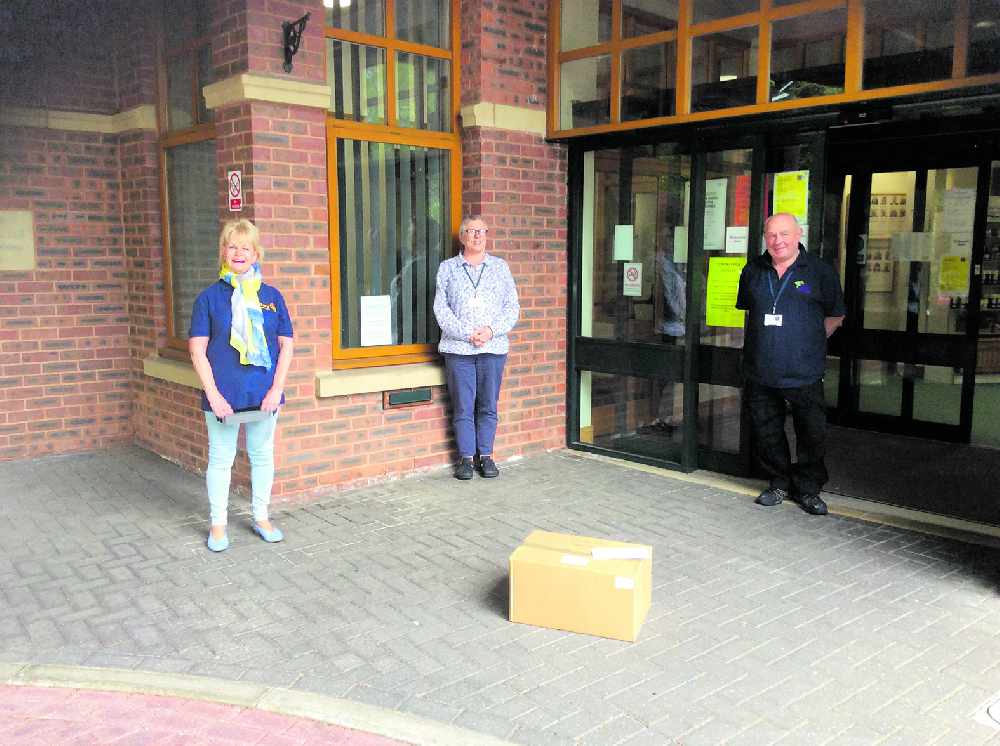 Thousands of items of personal protective equipment (PPE) have been delivered to care homes and hospices in the North West thanks to the efforts of 20 Rotary clubs across Greater Manchester, including Dukinfield and Stalybridge.
The PPE has gone to eight hospices and 22 voluntary care homes after the Rotary clubs in the organisation's North West District (1285) chipped in just under £8,000.
Some 5,000 face masks and 520 visors are among the consignment, all sourced in the UK and delivered on May 1 by dedicated Rotary members, for use by care workers in the hospices and voluntary care homes in Bolton, Wigan, Salford, Tameside and Glossop.
Dr Swati Mukherjee, Humanitarian Services Team representative for the Rotary District 1285 and a member of Bolton Lever Rotary Club, said: "With the ongoing coronavirus pandemic, we could not sit idly by and do nothing.
"The health and caring services are in dire need of this PPE equipment, especially in the care homes, and this was the least Rotary, 'as people of action' could do. We have contributed to hospices and care homes from north of the region in Chorley, all the way down to Chapel-en-le-Firth, High Peak Derbyshire."
In the Tameside and Glossop areas, masks and visors were donated to Hatton Grange in Hyde, Redcourt in Glossop and Willow Wood Hospice in Ashton.
The work is not yet finished. Rotary's North West District 1285 will also be delivering 10ins Samsung tablets to the hospices in Greater Manchester to aid communication at a time family visits are totally restricted and patients long to see their loved ones. Willow Wood Hospice will be amongst those receiving a tablet.
Rotary is one of the world's largest service organisations with 1.2 million members worldwide.
Find out more about the Dukinfield and Stalybridge Rotary Club, the combination of community action and fellowship that it offers, the charities the club supports and how to join by following them on Facebook, visit DandSrotary.co.uk or call them on 07730 586269.Visit www.rotarygbi.org.