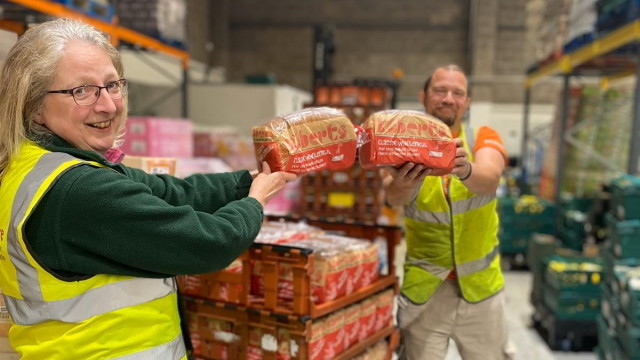 Roberts Bakery has made the first of a weekly delivery of donated loaves to FareShare Greater Manchester's Openshaw depot.
The delivery follows an appeal by the charity to the food industry for food donations, which will then be redistributed to some of the 232 charities and community groups it supports in and around Manchester.
Alyson Walsh, FareShare Commercial Director, said: "We're incredibly grateful for Roberts bakery's generous donation of bread during this crisis, which will be sent to organisations getting food onto the plates of vulnerable people, as well as onto the doorsteps of people with serious health conditions and families facing financial hardship."
Even before the Covid-19 outbreak, FareShare Greater Manchester fed over 26,000 people a week through its charity partners - all of which support the vulnerable, including those experiencing homelessness, mental health conditions, domestic violence, loneliness and families using breakfast, after school and holiday clubs.
WE ARE A COMMUNITY!
With the majority of people now staying safe indoors, it's important we use this time to stay safe, but to also stay positive and come together! We're going to share nothing but positive and uplifting stories from the people and businesses in our community in a dedicated 'We Are A Community!' section of our website here: https://www.questmedianetwork.co.uk/news/we-are-a-community/.
To tell us all about your feel-good stories, head to https://www.questmedianetwork.co.uk/we-are-a-community/ and we'll be in touch!