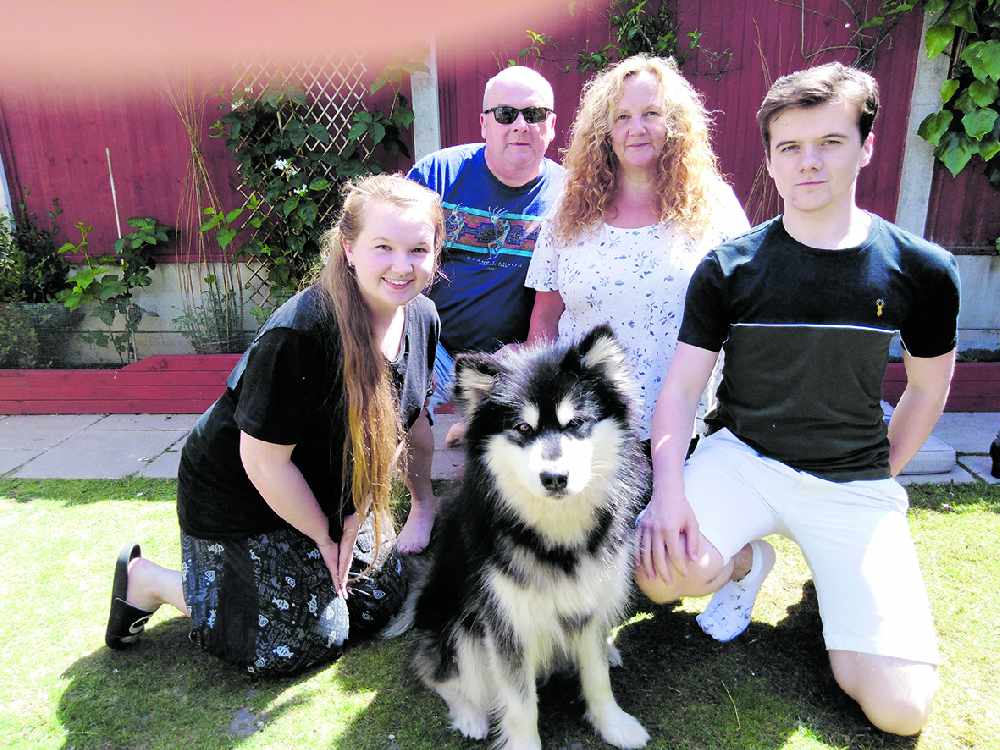 A rescue dog from Denton-based Dogs Trust Manchester has landed on her paws during lockdown with a family who say they have found a 'friend for life'.
The Paley family - Anita and Trevor, son Matthew, 19 and daughter Bekkii, 20 - had been wanting to adopt a dog for some time and a few weeks ago welcomed two-year-old Husky Willow, into their lives.
"We felt now was the right time as with lockdown we had time to settle a dog in. We wanted to adopt a rescue dog and saw Willow on the Dogs Trust website. We really felt she was the dog for us. She was lively, happy to live with a family and have people coming and going and would benefit from lovely long walks and having a garden.
"We contacted Dogs Trust Manchester and had a detailed chat over the phone so they could assess if we were potentially the right family for Willow. We then moved on to sending photos of the house and garden, some further questions and then as everything had gone well, we were given the thumbs up.
"She is fantastic. She is really playful; we have started doing training with her too and she is very clever! We've got a friend for life!"
A few days later, two team members from Dogs Trust Manchester drove Willow to the Paley's home in Crewe so she could meet her new family in their garden, before they took the excited pooch into her forever home.
"In normal circumstances of course, the family come to us, but at the time of Willow's adoption we were taking dogs to families, as we still are, so it was quite unusual for us all, but it went really well."
If you would like to find out more about all the dogs waiting for their forever homes at Dogs Trust, or would like to make a donation, please go to www.dogstrust.org.uk