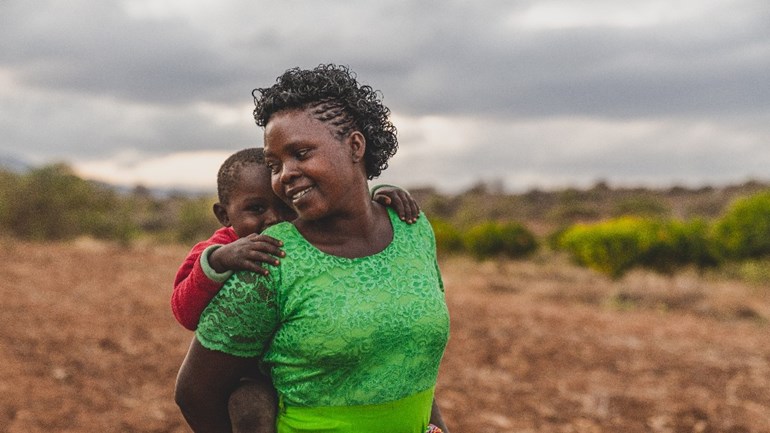 Glossopdale Churches Together is hoping to combat the coronavirus crisis in some of the world's poorest countries by raising cash to fight Covid-19.
Twelve months ago, the town raised £3,000 for Christian Aid with a house-to-house collection and a coffee morning.
It was hoped to do same again this year.
The lockdown however means members of local churches won't be taking to the streets armed with red envelopes and large red collecting bags this year.
Chris Nudds, one of the organisers, said: "This year we cannot do that, but the need to raise funds for poor countries around the world is even more urgent as we all fight Covid-19.
"We are hoping to still raise funds for developing countries as they combat Covid-19.
"We are asking donations from Glossopdale and have set up a 'Justgiving' page to see if we can raise the sum of £3,000 locally - the amount we raised last year."
Chris, from Central Methodist Church, together with Sheila Humphrey of St Luke's and St James', say donations can be made by going to www.justgiving.com/team/GlossopdaleChurchesTogether where you can donate whatever you can.
You can click 'Donate to a team member' to give to the GlossopdaleChurchesTogether Christian Aid fundraising team.
If you prefer not to donate online you can:
Text GIVE to 70040 to donate £5.
Telephone 020 7523 2269 to donate by phone.
Send cheques to Christian Aid, 35-41 Lower Marsh, London, SE1 7RL
Cheques will however take longer than usual to process in the current crisis.
Christian Aid and its partners already have experience of limiting the spread of infection during the Ebola crisis, and they will build on this experience to continue to stand together with communities living in poverty during this period.
If infection rates start to develop as they are in Europe, then people in poorer countries will be hit even harder.
They do not have an NHS to rely on. Many are already living with reduced health resilience because of extreme poverty, or in overcrowded humanitarian camps and in countries which do not have the healthcare infrastructures needed to combat widespread disease.