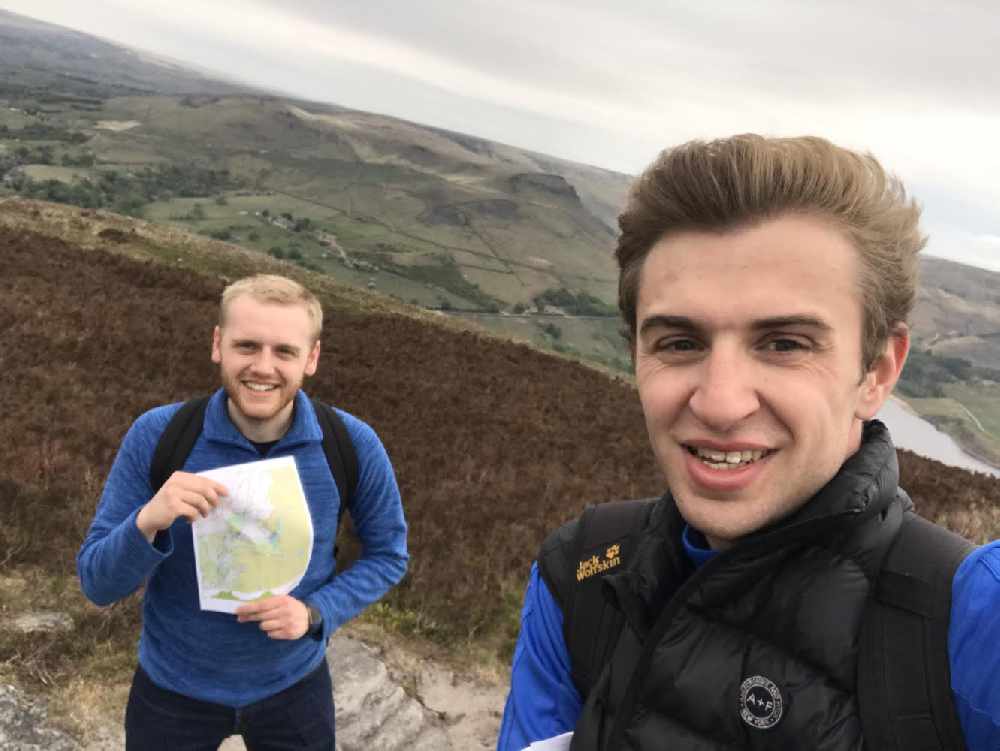 Two parish councillors have climbed the 'Three Peaks of Saddleworth' three times in the space of a week to help raise over £1,500 for two struggling local churches. 
Due to the coronavirus pandemic, places of worship have been closed during lockdown. These include St Edward's RC Church in Lees and Sacred Heart & St. William in Uppermill, where it seems unlikely that a full opening will happen in the immediate future.
Without any income from Sunday collections, the future of these churches and the communities of Saddleworth and Lees which rely on them were brought into question.
Losses over a now 11-week period have meant that the general up-keep of the parishes - including the churches and church hall, the Presbytery, car park and gardens - has been severely threatened.
After an appeal for continued support from parishioners to answer "practical questions of maintaining the sites", two younger members of the congregation stepped up to raise much-needed funds for these local churches.
Max Woodvine and Luke Lancaster, who also both serve on Saddleworth Parish Council, decided to challenge themselves by scaling the Three Peaks of Saddleworth - which takes in local landmarks Pots and Pans, Indian's Head and Wharmton Hill - three times in the space of a week.
The pair commented: "So many organisations and groups are struggling in these challenging times, and churches are no exception. They are not solely religious organisations, but also much-valued community assets.
"We have been overwhelmed by the amount of support we have received in taking on this challenge, and are delighted that over £1,500 has been raised. We are incredibly thankful to everyone who has contributed, and hope these kind donations go some way to helping these churches carry on throughout these difficult times."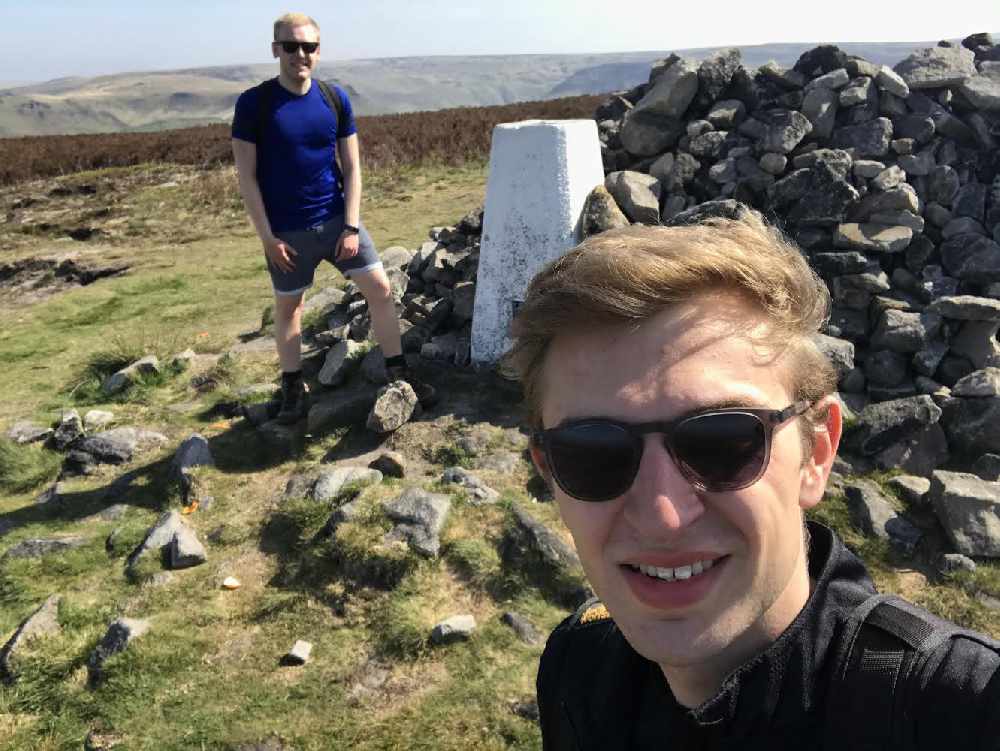 Luke (left) and Max (right) climbing the Three Peaks of Saddleworth
WE ARE A COMMUNITY!
With the majority of people now staying safe indoors, it's important we use this time to stay safe, but to also stay positive and come together! We're going to share nothing but positive and uplifting stories from the people and businesses in our community in a dedicated 'We Are A Community!' section of our website here: https://www.questmedianetwork.co.uk/news/we-are-a-community/.
To tell us all about your feel-good stories, head to https://www.questmedianetwork.co.uk/we-are-a-community/ and we'll be in touch!