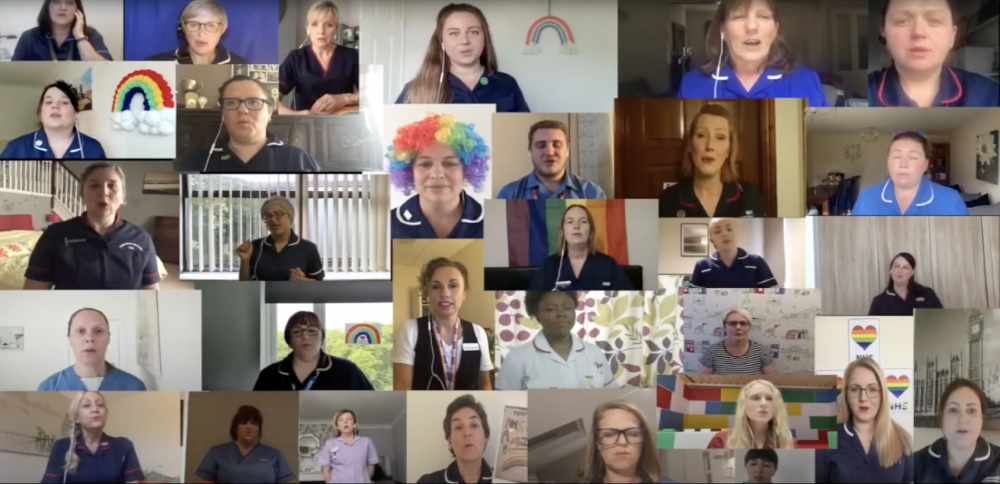 NHS England's Midwifery Ambassadors have come together as a virtual choir to celebrate International Day of the Midwife 2020 - to spread a little hope during these difficult times.
The Choir is made up of midwives from all seven regions of the country, including a number from the Northwest - with two featured hailing from Tameside and Glossop - alongside Blackpool, Bolton, Ribble Valley, Warrington and the Wirral.
Their take on Judy Garland's classic "Over the Rainbow" includes some poignant lyric changes, to let fellow midwives know that they are being thought of during the COVID-19 crisis.
Nicolette Peel MBE, who works as a Midwife and Midwifery Ambassador at at Tameside and Glossop Integrated Care NHS FT said: "It is International Day of the Midwife today, and we made this video to support and spread love to all the midwives during this difficult Covid-19 time.
"Also to let all the lovely pregnant women and new mums out there, know we are here for them."
There are currently approximately 150 Midwifery Ambassadors working in NHS Maternity services across England, working together to promote, support and raise the roar for the profession.
The choir includes student midwives, midwives from various ethnic backgrounds, midwives from other parts of the world working in our NHS, male midwives, specialist midwives, midwifery lecturers, front line midwives currently working clinically during the COVID19 Pandemic as well as senior midwives and system leaders.