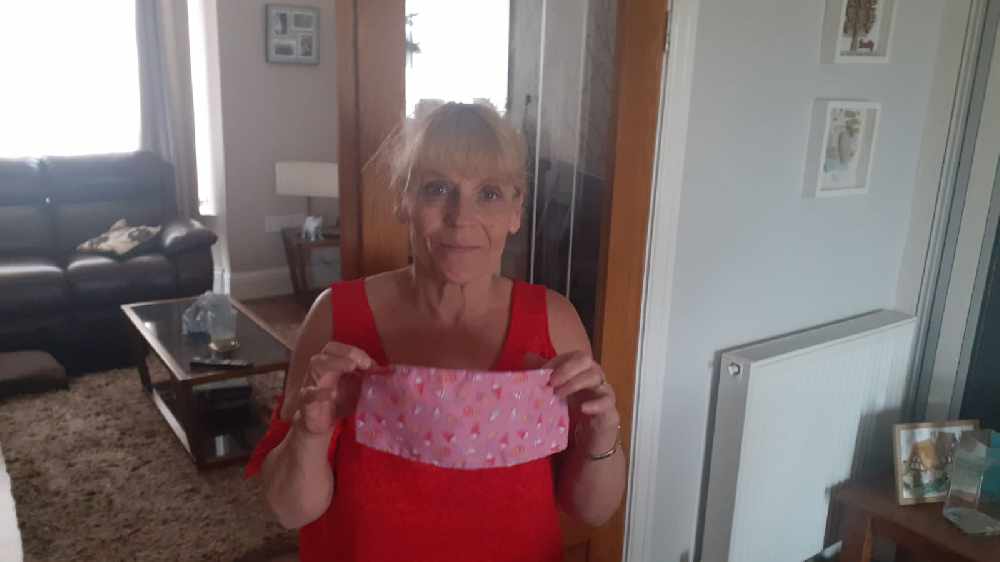 An Oldham market trader has been making hundreds of headbands for hospital workers, the local community and her family to ease the irritation caused by protective face masks.
Carole Melling, 54, who is currently on furlough from her job as a tailor at Tommyfield Market's Stitch Express, first began making the headbands following a conversation with her next-door neighbour, Anne, over the garden fence.
Anne had just finished her shift at the Royal Oldham Hospital when she explained to Carole how the elastic on her protective face mask was causing cuts behind her ears.
"When I checked in on Anne, she mentioned the discomfort she had been in because of the masks she was wearing," Carole said.
"When I saw how much pain she was in, I just had to do something for her, so I offered to make her these headbands."
The headbands have buttons fastened to them to help alleviate the pressure put on the ears and they help to reduce the irritation caused by the masks.
"I spoke to my head office in Sunderland and they agreed I could do it free of cost, so I made about 55 from home for Anne and her colleagues," Carole added.
"The hospital is doing so much for us all on the front line, so it's the least I could do."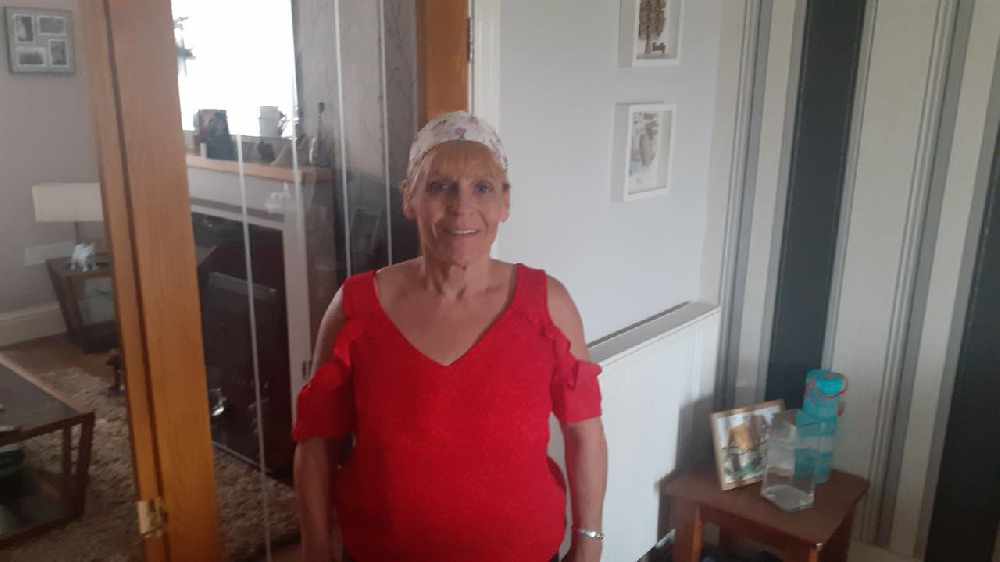 Carole wearing one of the headbands she has made at home for key workers like her neighbour Anne.
Since helping Anne, Carole has gone on to make hundreds of headbands for more of her neighbours along with her niece Louise who works in the hospital's mortuary.
Carole's colleague Allison has also been doing her bit from home by making facemasks for her daughter who works at a local supermarket.
The duo have said they will do as much as they can so long as they have enough material to make what is needed..
Looking ahead to when the market could eventually reopen as lockdown gradually eases, Carole said: "We are hoping to come back quickly and we look forward to seeing all of our customers again soon.
"Please remember to show your support to your local businesses when we all reopen, we need you more than ever."
Leader of Oldham, Councillor Sean Fielding, added: "We are so grateful to the generous businesses across our borough who are making vital contributions to the relief effort.
"Carole and her colleague Allison have done a fantastic job in helping to make face masks feel more comfortable for our key workers, and I'm sure those they have helped are very grateful too.
"This just goes to show that even the smallest of contributions can make the biggest difference during this difficult time and I would like to thank them once again for their help."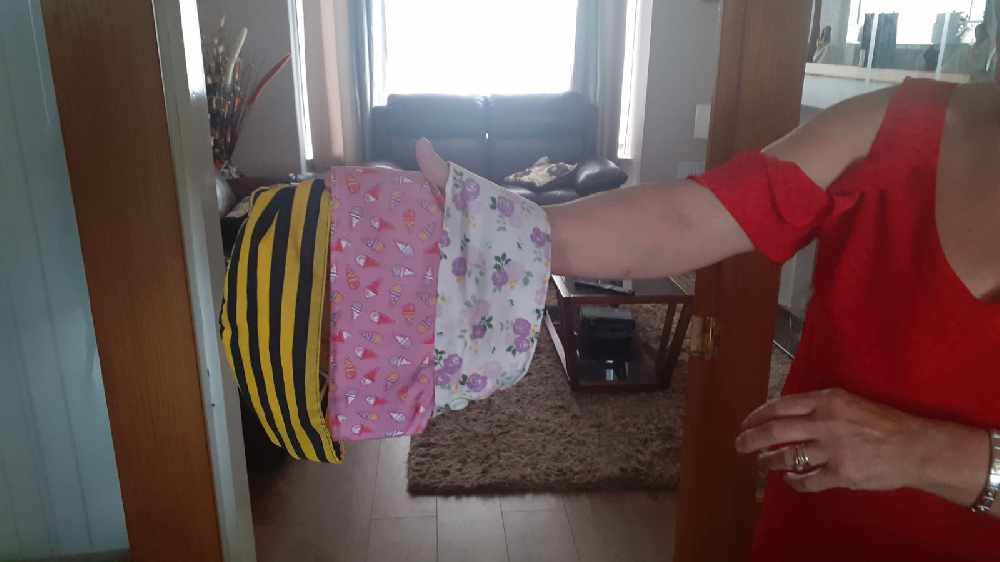 A selection of the headbands Carole has made at home for key workers.
Main image:
Carole holding one of the headbands she has made at home.
WE ARE A COMMUNITY!
With the majority of people now staying safe indoors, it's important we use this time to stay safe, but to also stay positive and come together! We're going to share nothing but positive and uplifting stories from the people and businesses in our community in a dedicated 'We Are A Community!' section of our website here: https://www.questmedianetwork.co.uk/news/we-are-a-community/.
To tell us all about your feel-good stories, head to https://www.questmedianetwork.co.uk/we-are-a-community/ and we'll be in touch!