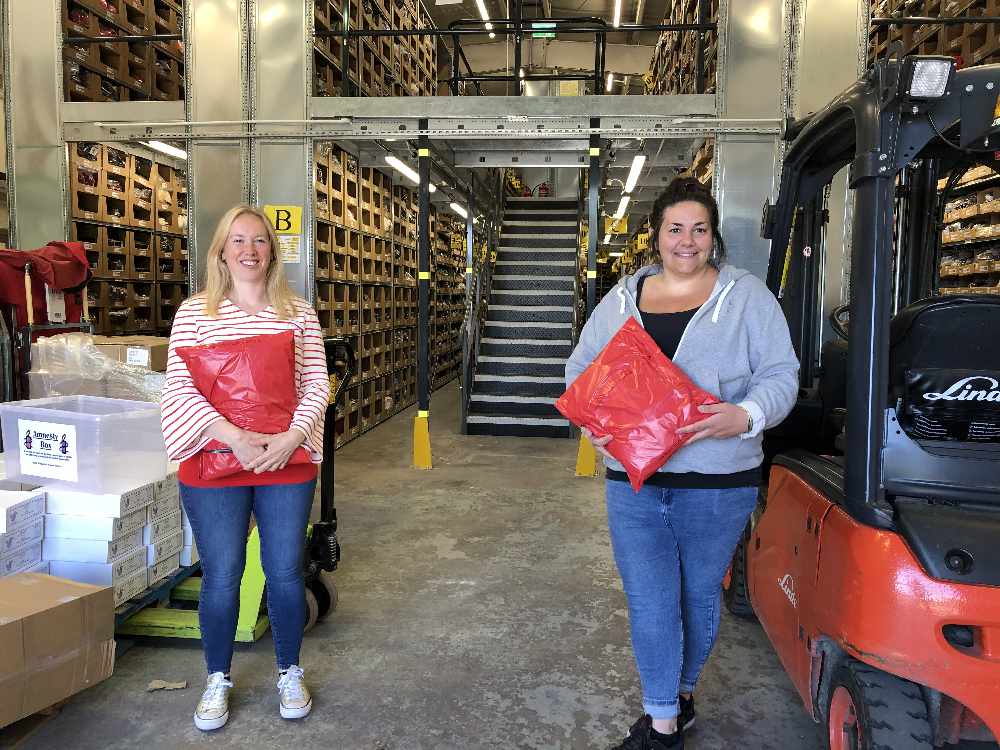 A warehouse supervisor from New Mills is helping a hospice in its hour of need during the coronavirus pandemic.
Danielle Dover is employed by lingerie brand Pour Moi, which is sharing half of sales from its new Charity Edit collection between four charities.
One of them is East Cheshire Hospice, where her father Dave is a driver.
Danielle works at Pour Moi's main distribution centre in Macclesfield, where staff nominated the hospice as a beneficiary of a £25,000 donation.
Pour Moi pledged to raise a minimum of £100,000 during May and June from its Charity Edit offer - featuring lingerie, swimwear, loungewear and sportswear.
The company, founded by owner Michael Thomson in a tiny office above a Macclesfield shop 15 years ago, has made the gesture to help charities on the frontline of the fight against Covid-19.
Pour Moi is now a successful international brand but has not forgotten its Cheshire roots and has launched a #LetsDoThis campaign featuring staff showing Love Heart signs.
Age UK, Samaritans and RISE, a domestic violence charity in Brighton, where the company is now based, are the other charities to benefit.
Michael said: "These four charities do amazing work all year round but are now suffering from the double whammy of massive increased demand for their services and a dramatic drop in funding – both caused by the Covid-19 pandemic.
"Like lots of people, we were wondering what we could do to help the many vulnerable people in this time of urgent need and the Charity Edit collection is our response. It'll provide much-needed funds for the charities in their greatest hour of need as well as help publicise the sterling work that each of them does."
The hospice has estimated it will lose more than £1m in income after cancelling fundraising events.
Corporate Fundraiser Kate Bowmar said: "We'd like to thank Pour Moi and its staff for their generous gesture. The response from the corporate world and the general public during Covid-19 has been amazing and shows once again just how much the community cares for the Hospice."
For more details, visit pourmoi.co.uk/charity-edit.
Main image:
Pour Moi Head of Operations Rachel Kirk Lockley and Warehouse Supervisor Danielle Dover (right).
WE ARE A COMMUNITY!
With the majority of people now staying safe indoors, it's important we use this time to stay safe, but to also stay positive and come together! We're going to share nothing but positive and uplifting stories from the people and businesses in our community in a dedicated 'We Are A Community!' section of our website here: https://www.questmedianetwork.co.uk/news/we-are-a-community/.
To tell us all about your feel-good stories, head to https://www.questmedianetwork.co.uk/we-are-a-community/ and we'll be in touch!