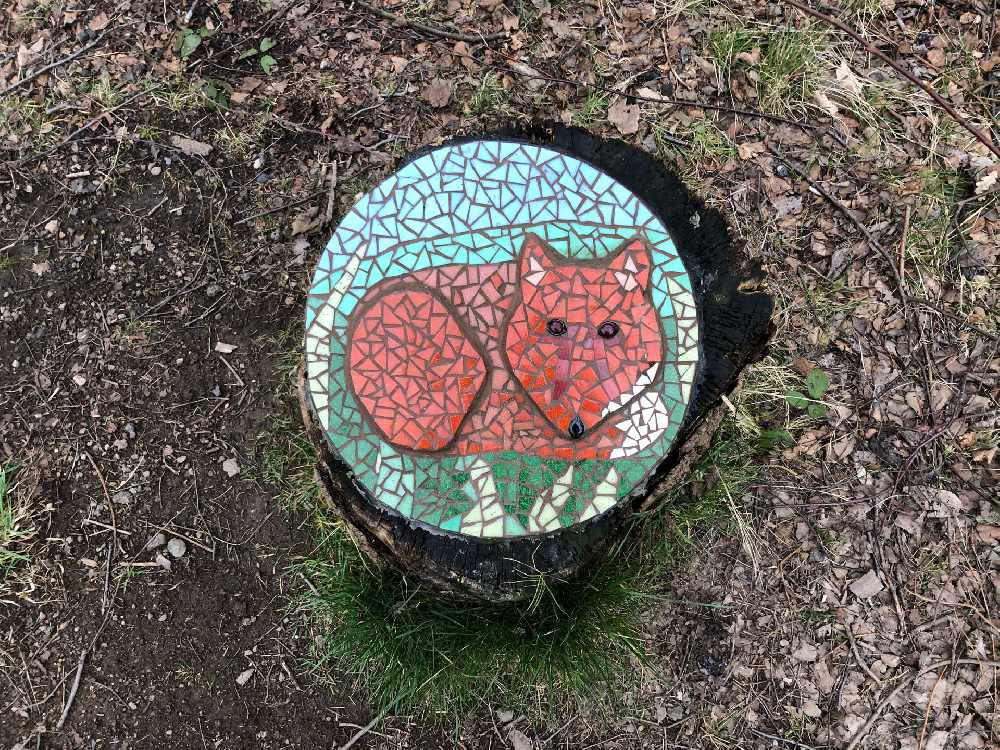 If you have been taking your one hour of permitted outdoor exercise along the trail which runs between Simmondley and Charlesworth, you're bound to have noticed some eye-catching mosaics along the route.
In total, there are 15 different mosaics to be found on the loop of the Gamesley Woodlands path - from foxes to poppies, with some of them large and others small.
This month marks the fifth anniversary since the mosaic artwork was unveiled as part of a collaborative project.
They were created by participants in Project eARTh working with artist Debra Tracey.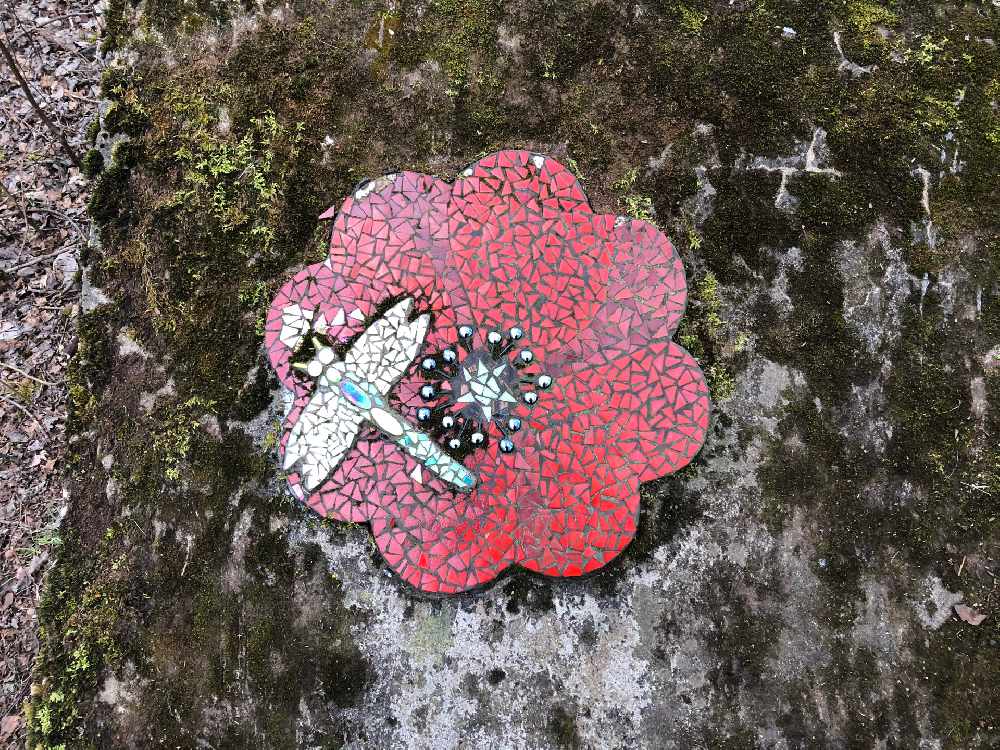 Just one of the mosaics to be found in the woodland.
Project eARTh - environmental arts and health - is a programme for adults experiencing mental distress or other long-term conditions, with the aim of improving wellbeing.
It is a partnership between High Peak Community Arts, High Peak Community Mental Health Team, High Peak Mental Health Project and High Peak CVS - funded by The Big Lottery.
If you're walking around the trail with your children for your daily outdoor exercise, why not see if you can spot and photograph all of the mosaics? It's another way you could keep your kids occupied during this coronavirus lockdown, while getting some fresh air and enjoying the brilliant artwork on display.
Just make sure you take care and wash your hands afterwards, in line with the Government guidelines.
Gamesley Woodlands is part of the trail which runs between Simmondley and Charlesworth - which is also now the home of the Glossopdale Community Running Track, which officially opened last month.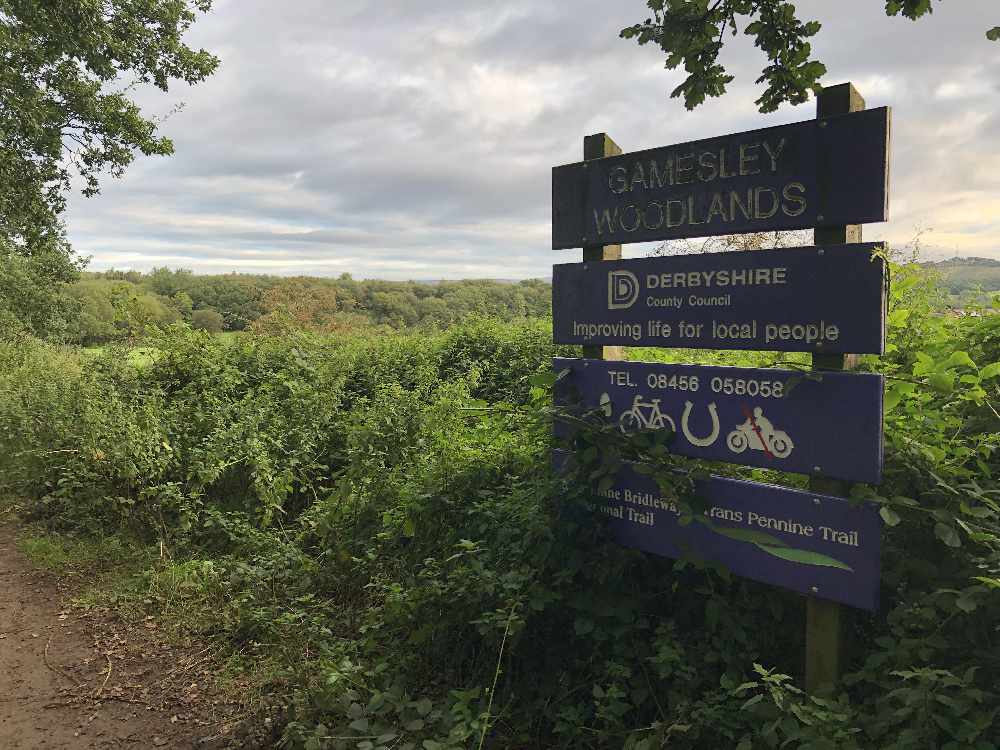 WE ARE A COMMUNITY!
With the majority of people now staying safe indoors, it's important we use this time to stay safe, but to also stay positive and come together! We're going to share nothing but positive and uplifting stories from the people and businesses in our community in a dedicated 'We Are A Community!' section of our website here: https://www.questmedianetwork.co.uk/news/we-are-a-community/.
To tell us all about your feel-good stories, head to https://www.questmedianetwork.co.uk/we-are-a-community/ and we'll be in touch!