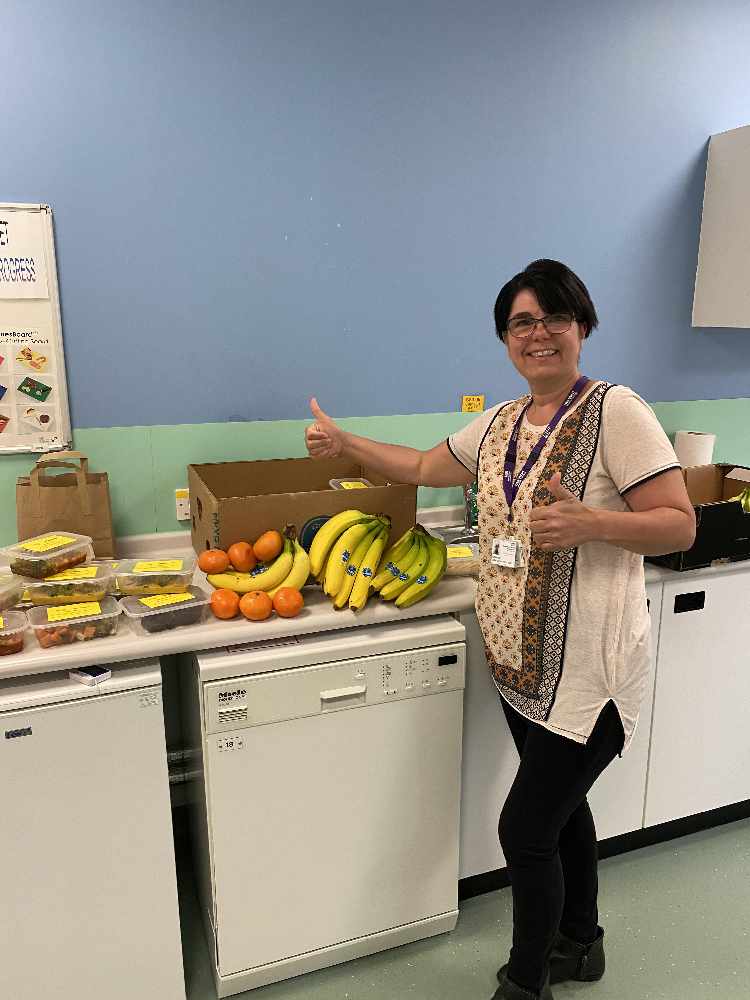 Pennine Care NHS Foundation Trust, which provides mental health and learning disability services across Tameside, says it has been overwhelmed by gifts, kind-hearted donations and support over the past few weeks.
Hard working NHS staff have continued to treat and care for thousands of vulnerable patients on both Tameside Hospital mental health wards and in the community throughout the pandemic.
Local communities and businesses have supplied handmade scrubs, chocolates, cakes, toiletries, takeaway meals, comfort packs, fresh fruit, technology and much more to the grateful NHS heroes.
Pepino Deli in Glossop generously gave food box donations to Tameside's community mental health team, Saxon ward at Tameside Hospital were delighted to receive free fish and chips from Old Mother Hubbard's Chip Shop in Oldham, and staff at Taylor ward were also gifted some designer planners from Coronation Street star Brooke Vincent's stationery business Oh So B.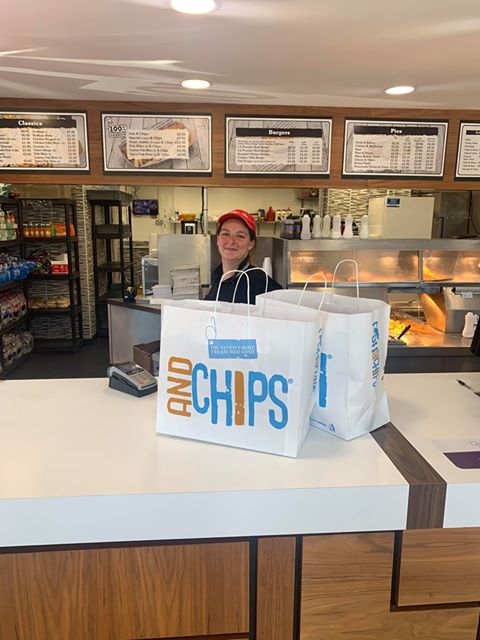 Old Mother Hubbard's preparing fish and chips for the Saxon ward
Clare Molloy, chief executive of Pennine Care NHS Foundation Trust, said: "The outpouring of kindness and generosity from the Tameside community has been overwhelming and so heart-warming. As well as helping in many practical ways, it's really lifted the spirits.
"Our staff are doing a fantastic job, in exceptionally difficult circumstances, and I am incredibly proud of the way they have stepped up to meet the demands of running our services during the pandemic. The donations, gifts, messages and support mean so much at a time like this, so we'd like to say a huge thank you."
Main image:
A community mental health team member with the Pepino Deli food box donation.
WE ARE A COMMUNITY!
With the majority of people now staying safe indoors, it's important we use this time to stay safe, but to also stay positive and come together! We're going to share nothing but positive and uplifting stories from the people and businesses in our community in a dedicated 'We Are A Community!' section of our website here: https://www.questmedianetwork.co.uk/news/we-are-a-community/.
To tell us all about your feel-good stories, head to https://www.questmedianetwork.co.uk/we-are-a-community/ and we'll be in touch!