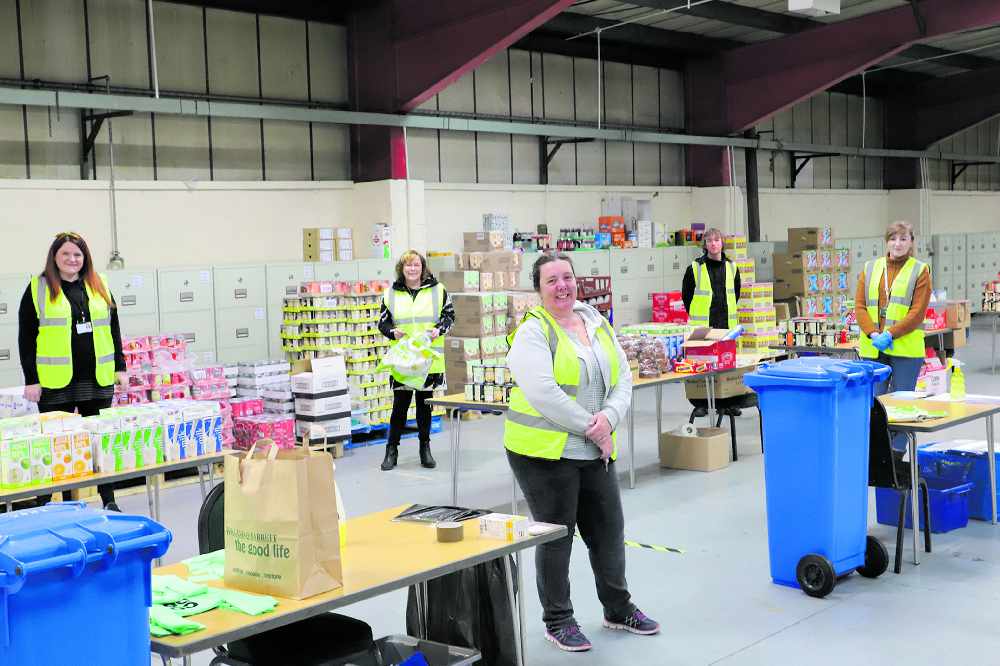 Deliveries of essential food and medicines as well as support for the lonely have been offered to thousands of vulnerable residents throughout lockdown.
Tameside Council has been working with Action Together, NHS Tameside and Glossop Clinical Commissioning Group, the hospital and other partners to provide the emergency support to those affected by the Coronavirus pandemic.
The council also continues to run its dedicated helpline for those who are in self-isolation and find themselves vulnerable with no family, friends or neighbours to support them.
Residents are encouraged to call 0161 342 8355 if they – or someone they know - needs emergency support. This could be for the delivery of essential items such as food or medication or to arrange some wellbeing support.
Members of staff have been redeployed – with many volunteering their own time at the weekend – to package up food parcels and make deliveries.
The large scale effort has also been supported by donations and help from the business community - including the Tameside Reporter - with free newspapers being included in all of the food parcels being distributed.
Tameside Council Executive Leader, Cllr Brenda Warrington said: "This is no easy task and certainly one that wouldn't be possible without the dedication and support of our workforces and volunteers. I've been overwhelmed with the level of generosity so far - from both the amount of time people are dedicating to this operation and the number of donations of goods we have received direct from our local suppliers and outlets. I can't thank everyone involved enough."
Thanks to the following businesses for donating items or working to support us in this collective effort: Challenger Site Services, Weedons, Park Cakes, ASDA (Hyde), Kerry Foods, Stamford taxis, Hyde Accessible taxis, Robertsons, Brakes (food supplier to Robertsons), FSN security.