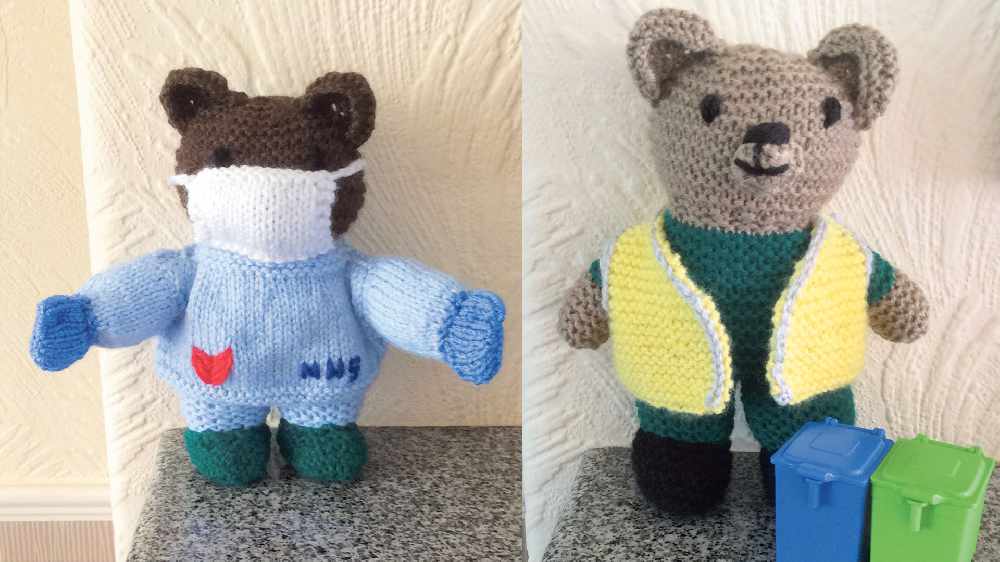 A grandmother from Denton has been crocheting key-worker teddy bears, in a bid to keep busy as she shields during lockdown. 
Florence Oliver, 71, first started making NHS bears for family and friends, and proved to be an instant hit online once Denton and Reddish MP Andrew Gwynne shared a snap to social media. One has even made it so far as Scotland!
"I started making them when I was shielding seven weeks ago. When my grandson was young (and he's 30 now!) I made teddies and then when the younger ones came along, I made them too.
"So it's been on and off – I've tried to do it at Christmas for decorations," added Florence.
Her teddies range from fundraising-superstar Colonel Tom to posties, firemen, dustbin men, cleaners, delivery drivers, teachers and more – all vital keyworkers keeping the country going during the coronavirus pandemic.
Each one can take up to a day to make as Florence has no pattern for them, working out what they are going to wear as she goes along - even sourcing a tiny trolley to accompany her supermarket worker.
"My grandaughter, who is nine, absolutely loves them. She says they're all hers and wants them for her memory box," she said.