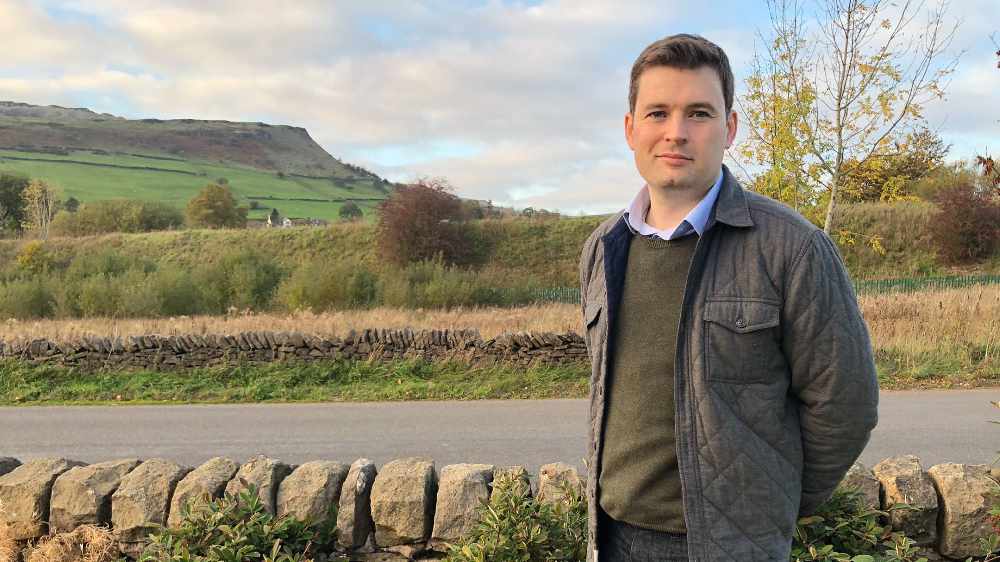 In his latest column, High Peak MP Robert Largan praises communities throughout the borough for the way they have responded in these tough times during the coronavirus pandemic.
We have seen the state exercise extraordinary measures to fight the coronavirus and to protect the economy. But the national effort against this virus is not just being driven in Whitehall. It's running at full throttle thanks to local communities.
I have seen and heard so many incredible stories of people helping each other, and this community spirit has been amazing to witness.
This has been a difficult time for so many, yet the crisis has not stopped people in High Peak from helping their neighbours and communities. These unsung heroes deserve recognition.
To raise awareness of this community effort, I invited local people to nominate their High Peak hero. You can nominate someone by visiting my website and completing the online form at www.robertlargan.co.uk/highpeakheroes.
I really want to hear your stories and make sure everyone in High Peak can celebrate the extraordinary acts of kindness that are taking place right now.
I've already received nearly 250 nominations from across the High Peak. So many people are going above and beyond, in so many different ways. The mutual aid groups that have sprung up in almost every town, village and neighbourhood are doing brilliant work. We have a huge number of NHS volunteer responders who have signed up locally. Local scrub hubs are helping make scrubs for health workers. Pub landlords are delivering food to vulnerable and isolated people.
Support from both central government and local councils is, of course, essential. But the grassroots level is well equipped to identify local needs and the most isolated or vulnerable people.
In the High Peak we are lucky to have a vibrant collection of organisations like The Bureau in Glossop, Connex Community Support in Buxton and the New Mills & District Volunteer Centre. Last month, I wrote to the Council in support of their bids for better funding settlements.
Before the coronavirus pandemic, the country was looking ahead to the task of levelling-up the regions. Although the national effort against the virus is our most pressing concern, that does not diminish the need to help communities that have been left behind for too long.
The legacy of this crisis should be a country that emerges stronger and more united than it was before. It is my hope that this community spirit can endure long after the virus has been defeated.