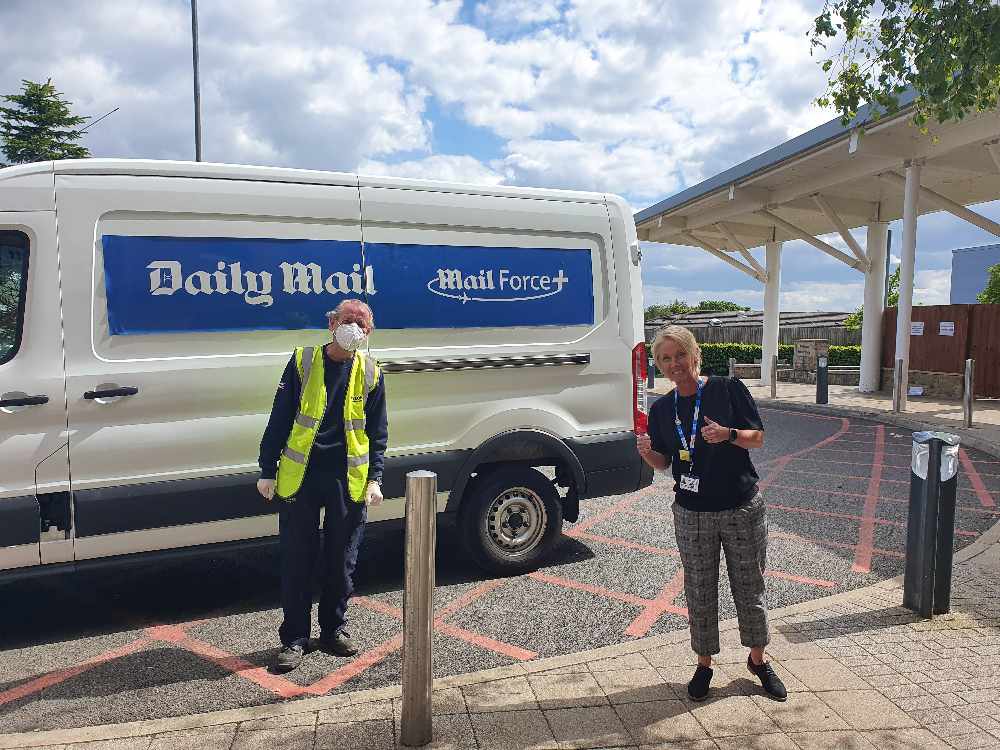 Another 30,000 items of Personal Protective Equipment (PPE) have been delivered to Tameside Hospital, thanks to more kind donations from members of the public. 
The consignment of aprons, visors and hand sanitiser was received by Tameside and Glossop Integrated Care NHS Foundation Trust last week.
It was delivered by Mail Force, the charity established and supported by the Daily Mail and General Trust to help support NHS staff, volunteers and care workers in the battle against Covid-19. They collect donations from the public and then use the donated money to buy and deliver PPE.
The vital items have since been distributed throughout the Trust to key workers who need it, including the hospital and community staff.
We've just received a consignment of #PPE courtesy of #MailForce which includes aprons, visors and pocket sized hand sanitiser for our community colleagues. We really appreciate the donation and thanks to everybody involved in making this happen. pic.twitter.com/3F9djNpSOr

— T&G Integrated Care (@tandgicft) May 14, 2020
It's been well documented throughout this crisis that there's been a constant need for PPE items for NHS and social care staff across the country in all settings - and supply hasn't always met demand.
Although it's not the case everywhere, the Trust say the Ashton-based hospital remains fairly well stocked with PPE - which is thanks to the tireless effort and 'can do' attitude of its Director of Operations, Jackie McShane.
As part of its series to shine a light on the hospital's #hiddenheroes, the Trust say its PPE stocks have remained consistent to help its teams fighting Covid-19 on the frontline, and a great deal of that is thanks to Jackie - who has also been helped by the expert assistance of the Trust's procurement team.
Karen James, the Trust's Chief Executive, said: "We are delighted to be in receipt of this PPE delivery from Mail Force and for the very generous contributions made to the charity by members of the public.
"The outbreak of COVID-19 has seen the whole country come together, a real show of community and this is another fantastic example of that. This PPE consignment will be of great help to us, especially given the fact we don't know if we will see a second peak in new infections of the virus."
We will bring you more stories about the hospital's #hiddenheroes in the coming days.
Main image:
Jackie (right) receiving the delivery of PPE from Mail Force.
WE ARE A COMMUNITY!
With the majority of people now staying safe indoors, it's important we use this time to stay safe, but to also stay positive and come together! We're going to share nothing but positive and uplifting stories from the people and businesses in our community in a dedicated 'We Are A Community!' section of our website here: https://www.questmedianetwork.co.uk/news/we-are-a-community/.
To tell us all about your feel-good stories, head to https://www.questmedianetwork.co.uk/we-are-a-community/ and we'll be in touch!