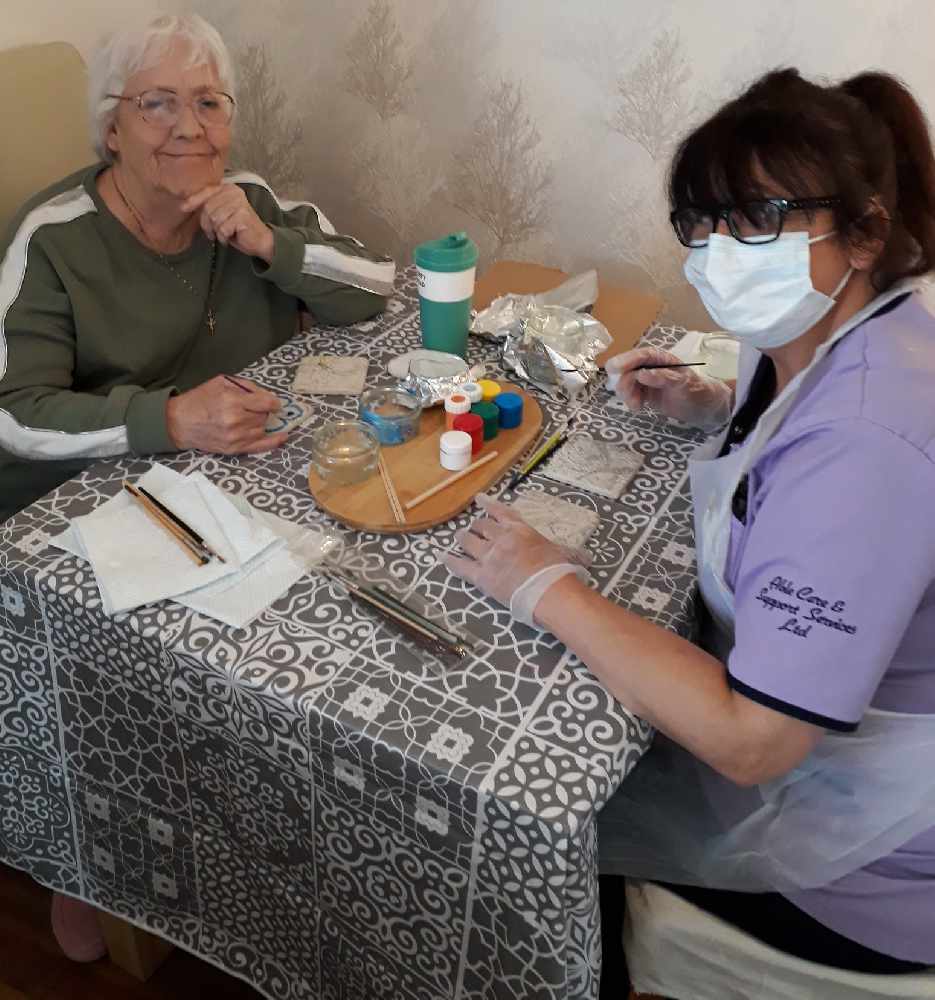 The fact that Teresa McHale from Denton is living with dementia has done nothing to stifle her creativity.
With the help of Sandra Hughes, her Able Care community enabler, Teresa has been using the quiet of lockdown to make summer coasters (pictured below) for the garden during her sitting and support service.
Able Care and Support, who provide homecare across Tameside, but mainly in Mossley and Stalybridge, have also come up with a very popular idea at Melbourne Court, Stalybridge.
Staff members Claire and Michaela have been keeping people entertained with a pub quiz. They ask the questions over the public-address system and residents answer on slips of paper.
It's gone down an absolute storm and done a great deal to replace the usual social activities and gatherings that have had to be suspended.
Tameside Council's executive director for adult service, Stephanie Butterworth, said: "Care staff work hard at all times but during lockdown they have upped their game even more to make sure residents have something to keep them occupied and enjoy."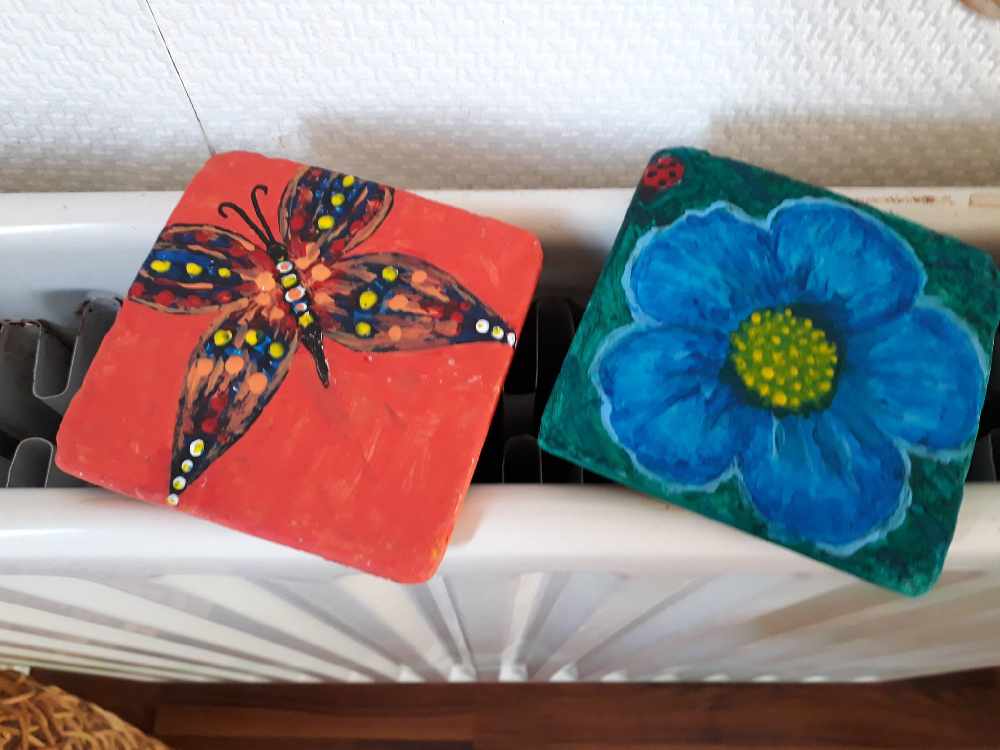 WE ARE A COMMUNITY!
With the majority of people now staying safe indoors, it's important we use this time to stay safe, but to also stay positive and come together! We're going to share nothing but positive and uplifting stories from the people and businesses in our community in a dedicated 'We Are A Community!' section of our website here: https://www.questmedianetwork.co.uk/news/we-are-a-community/.
To tell us all about your feel-good stories, head to https://www.questmedianetwork.co.uk/we-are-a-community/ and we'll be in touch!