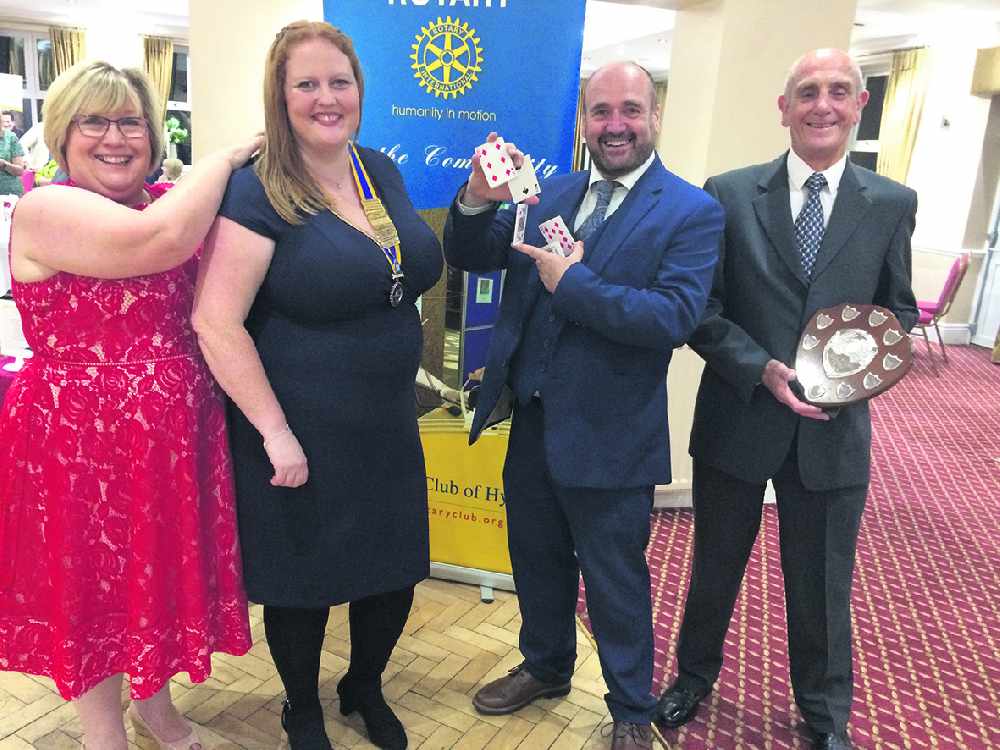 Although Hyde Rotary are at present on a temporary lockdown, the club's president Vicky Gaunt and community chairman Kevin Maddox are proactively supporting organisations who need help.
When the club read about the closing of Hyde Foodbank, based at Central Methodist Church, Hyde, on social media, the club donated £500 to help it get back on its feet when the lockdown is over.
In these difficult times when most charities are also struggling for funds just to keep going, the club stepped in to help Hyde-based Blood Bikes who provide a vital service, transporting blood to local hospitals.
Tracey Redfern, from Blood Bikes, said: "We would like to thank Rotary Hyde for the fantastic donation of £500 which will certainly help us at this time due to all our fundraising events being cancelled."
Over the years Rotary has supported the Christie hospital fund and to boost morale on the wards the club sent a supermarket voucher to the hospital to treat the nurses to chocolates, biscuits and a variety of toiletries.
Kevin Maddox said: "We are constantly reviewing the news and social media and we have reacted as a club very quickly when local people need our help to support the needs that they may have it also increases morale in these very difficult times."
WE ARE A COMMUNITY!
With the majority of people now staying safe indoors, it's important we use this time to stay safe, but to also stay positive and come together! We're going to share nothing but positive and uplifting stories from the people and businesses in our community in a dedicated 'We Are A Community!' section of our website here: https://www.questmedianetwork.co.uk/news/we-are-a-community/.
To tell us all about your feel-good stories, head to https://www.questmedianetwork.co.uk/we-are-a-community/ and we'll be in touch!