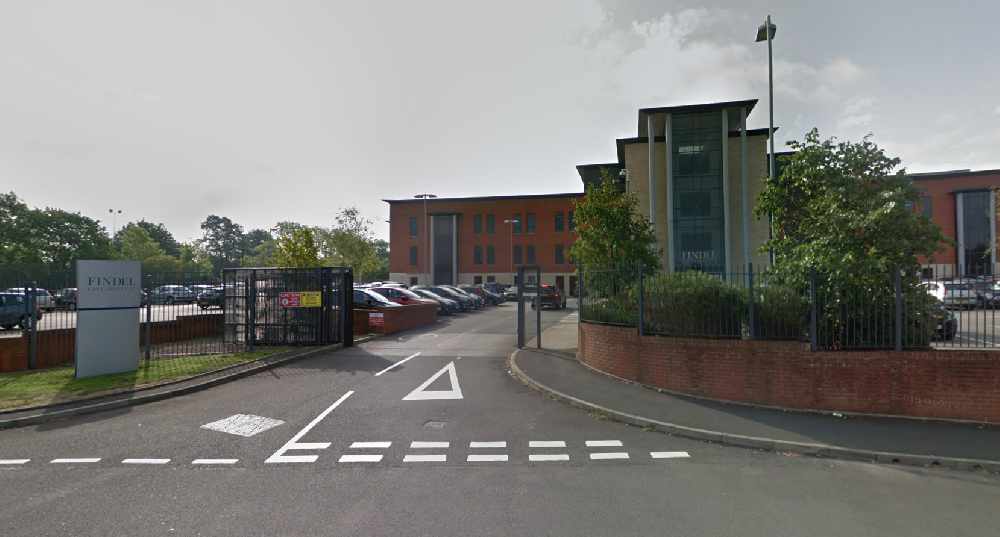 Hyde-based Findel Education team members will be stepping out this weekend to raise money for a good cause by walking the distance from Lands End to John O Groats. 
Last year, the business based on Gregory Street (pictured) raised an amazing £10,000 in just one day in a major fundraising event for Derian House Children's Hospice.
The fundraiser saw managing director Chris Mahady and Mark Whittaker, deputy managing director, taking part in a 'Bail Me Out' event where they braved being locked in cells at Leyland Police Station - with donations pledged to release them.
The present coronavirus lockdown situation has of course forced a rethink for fundraising - but Findel have once again pledged to support the hospice.
Chris explained: "Derian are projecting that they will lose around £350,000 in fundraising this year from large events that they have unfortunately had to cancel, and with the added pressure of PPE requirements they are struggling to achieve the standard of care they provide day in day out. So they need our help more than ever."
With that in mind, the Findel team is taking on a mammoth sponsored walking challenge – aiming to walk from Lands End to John O Groats and back in miles, so around 1,700, all in their own solo walks, adhering to the government social distancing policy to raise as much as possible for Derian.
If you would like to make a donation, please head to https://www.justgiving.com/fundraising/findel-education-lockdown-walk
Derian House, in Chorley, provides care for children and young adults with life-limiting conditions, as well as support for their families, supporting hundreds of families across the North West.
The hospice, set up in 1991, aims to create happy memories for children and young adults through things like music therapy, hydrotherapy and visits from pet therapy dogs.
The Derian House Care Team includes registered nurses, play specialists, clinical support workers, physiotherapists, social worker, family counsellor, bereavement support, sibling support worker and volunteers.
WE ARE A COMMUNITY!
With the majority of people now staying safe indoors, it's important we use this time to stay safe, but to also stay positive and come together! We're going to share nothing but positive and uplifting stories from the people and businesses in our community in a dedicated 'We Are A Community!' section of our website here: https://www.questmedianetwork.co.uk/news/we-are-a-community/.
To tell us all about your feel-good stories, head to https://www.questmedianetwork.co.uk/we-are-a-community/ and we'll be in touch!