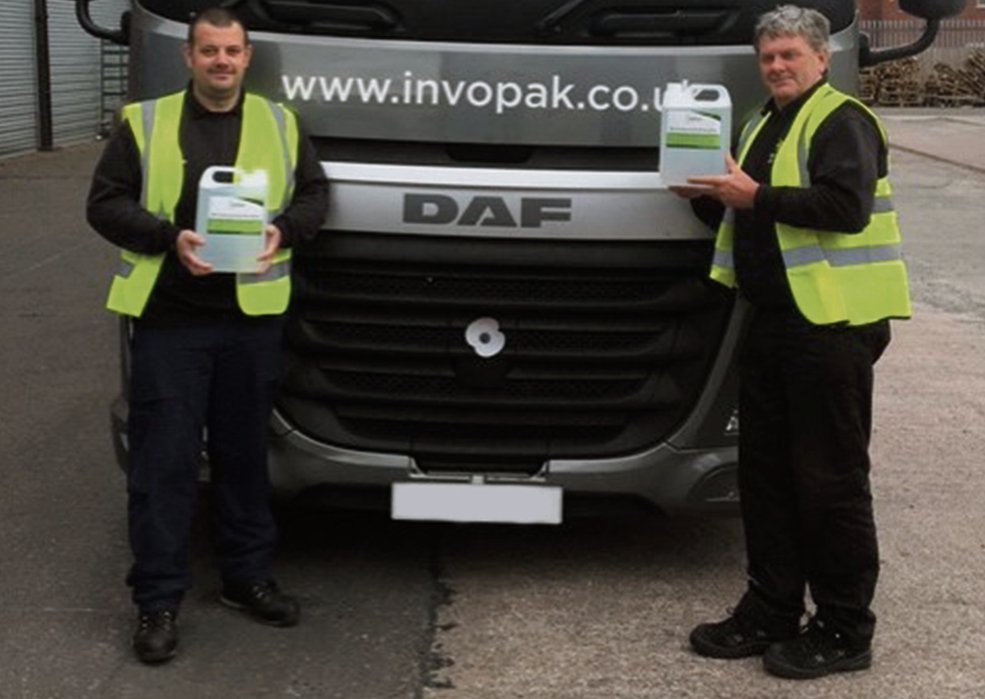 A business with a depot in Hyde is inviting local applications for a huge donation of hand sanitiser.
Invopak is donating 600 litres of the product to care homes, food banks and other social care and charitable organisations near its distribution centres.
The company is inviting places in need who are local to its depot in Hyde to apply to have one of the 120 five-litre jerry cans of the product.
The sanitiser has been provided free by Invopak's customer Hybrisan, an Advanced Antimicrobial Specialist based in Port Talbot. Hybrisan's WT Surface and Hand Sanitiser is a water based sanitiser offering prolonged protection against bacteria and viruses.
The worthy causes selected will be able to pick up their jerry cans safely from Invopak's car park and then dispense the contents in whatever way is best for them.
Invopak owner Arjen Cooper-Rolfe: "We've been working flat out through the coronavirus outbreak to keep vital supplies of packaging coming through to the NHS, local authorities and businesses of all kinds throughout the nation – so it's great to be able to put our packaging network to such a good use.
"We are looking to distribute the sanitiser to places like care homes and food banks who can make good use of a bulk supply, rather than individuals."
To apply for one of the packs, please contact Kinsey at kinsey.petyt@invopak.co.uk.