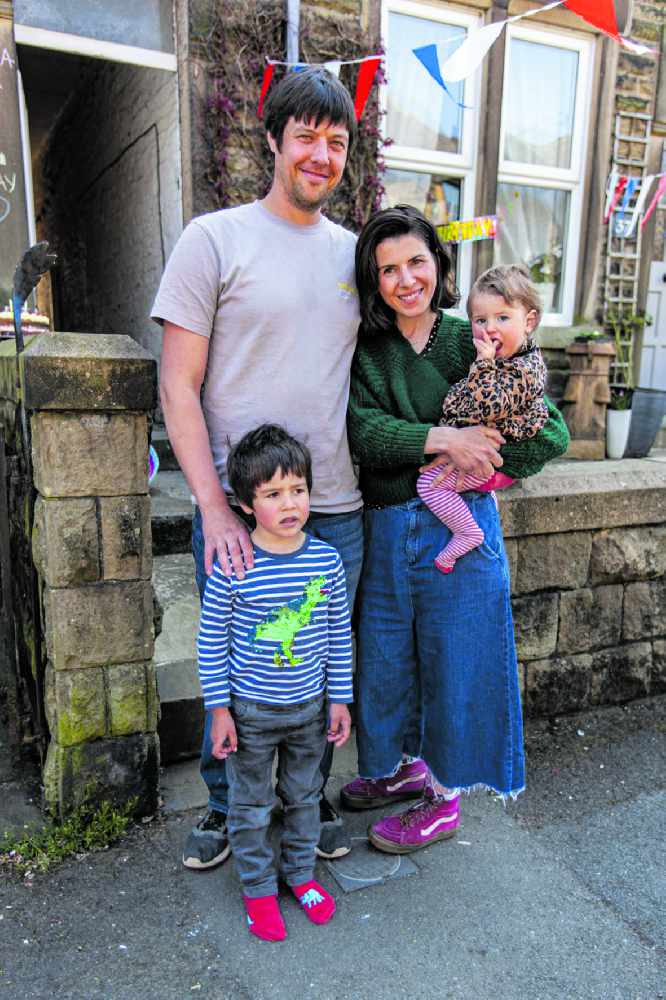 The coronavirus pandemic which has forced the country into a complete lockdown has seen communities banding together to help each other. 
That's certainly the case in Glossopdale, where neighbours have formed groups to make sure no one is suffering and that everyone is staying cheerful.
The one covering the Tredcroft Street area, co-ordinated by Fiona Polloitt, is one of many committed to look after the needs of vulnerable and elderly people.
It recently went one better - by organising a 'sing out' on little Enza Pia's first birthday.
Friends and neighbours left their homes for a few minutes and, observing social distancing guidelines, gathered outside number 35 to sing Happy Birthday.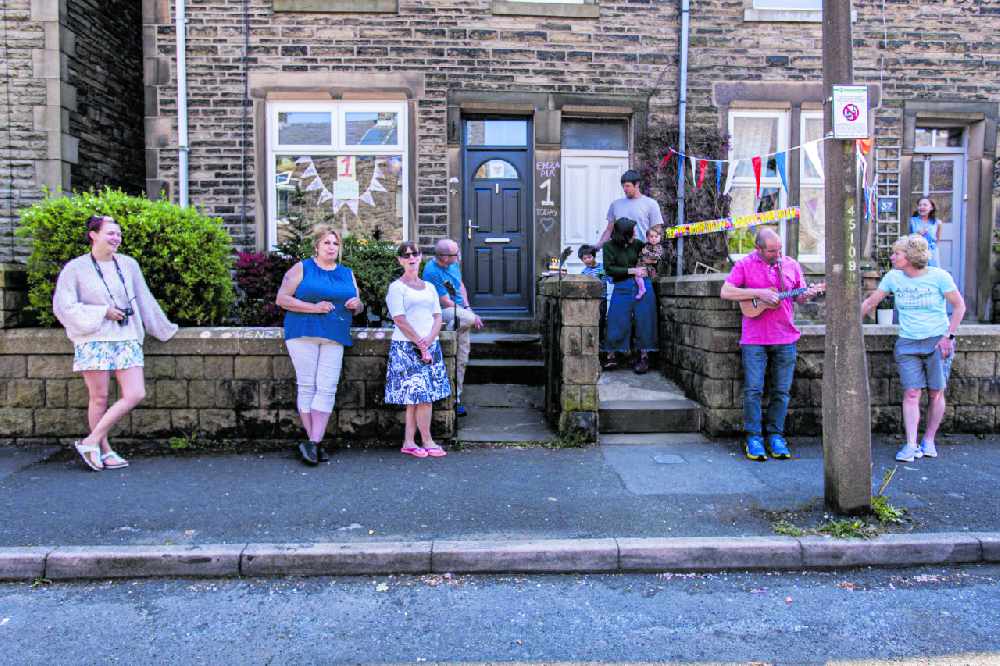 Mum Claudia Fulchtini said: "We are all quite close on the street.
"We are all good neighbours, we always have been even before coronavirus.
"We all help and look out for each other."
Claudia, son Valentino, four, and partner Gary Willis, knew exactly what time the singers were going around.
So when they spotted them outside the front window they went to the door with Enza Pia to publicly celebrate her birthday.
It might not be the last time there is a celebration sing-out on Tredcroft Street.
Other birthdays could be in the pipeline.
WE ARE A COMMUNITY!
With the majority of people now staying safe indoors, it's important we use this time to stay safe, but to also stay positive and come together! We're going to share nothing but positive and uplifting stories from the people and businesses in our community in a dedicated 'We Are A Community!' section of our website here: https://www.questmedianetwork.co.uk/news/we-are-a-community/.
To tell us all about your feel-good stories, head to https://www.questmedianetwork.co.uk/we-are-a-community/ and we'll be in touch!