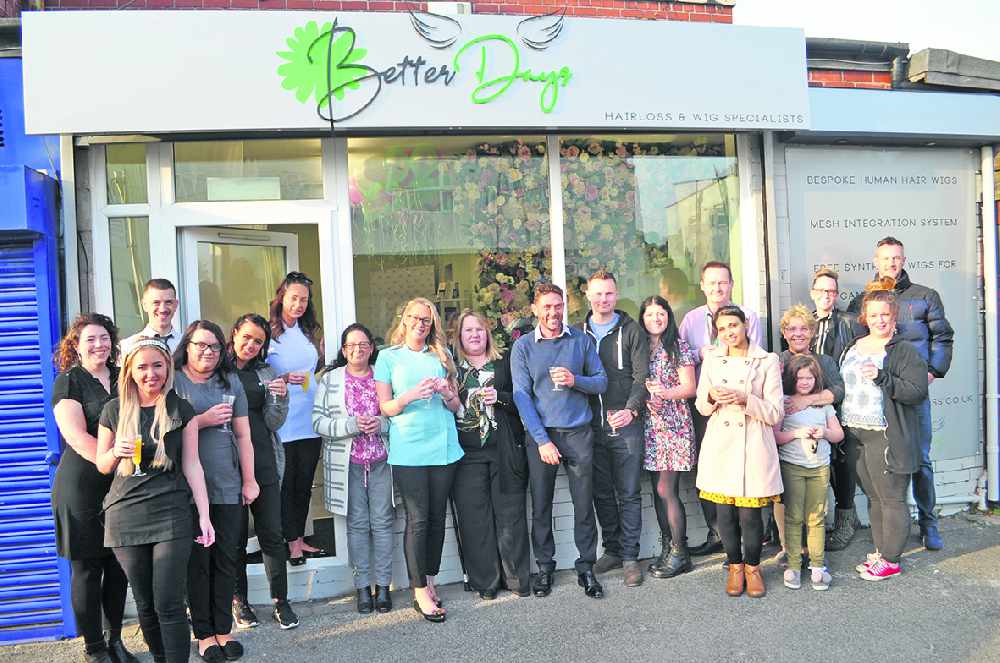 A local service which provides free wig-fitting, hair and beauty treatments for people with cancer has received a huge financial boost from the National Lottery.
Better Days, based at Tropical Palms on Chappell Road, has been awarded £25,000 from the Big Lottery Fund to expand their services online during the coronavirus crisis.
Launched by Laura and Wayne Coyle over a year ago (pictured), Better Days can now go from helping people in Tameside and Greater Manchester to becoming a national service.
Wayne said: "Due to Covid-19, all of our cancer services had to be shut down. People suffering with cancer are shielding but that they're still dealing with the same issues, such as hair loss.
"We asked for support to help get our services up and running again but in a different way. What we wanted to do was open a virtual salon, so we can do online consultations and appointments through things like Skype and Zoom.
"The hairdresser will still be in the salon to give it that professional feel while the client remains at home.
"We can show them all the wigs, send them out and do another consultation to show them how to fit it. That way, our clients can still access our services from the safety of their home. It also means we can increase the number of people we're helping."
The new online services have already been a hit, with Better Days supporting cancer patients in Northern Ireland, Wales and across the UK.
"Our clients are delighted with the service," Wayne added. "It shows how far and wide this service can go. Better Days has grown phenomenally since we launched. We've seen so many people who appreciate the service that is more catered to their needs.
"Normally, they come down here and enjoy some one-to-one time in the salon. We pride ourselves on not being part of a hospital and it being a real salon. It's as normal an experience as they could get within the difficult time they are going through."
For more details, visit www.facebook.com/betterDaysHairSpecialists.