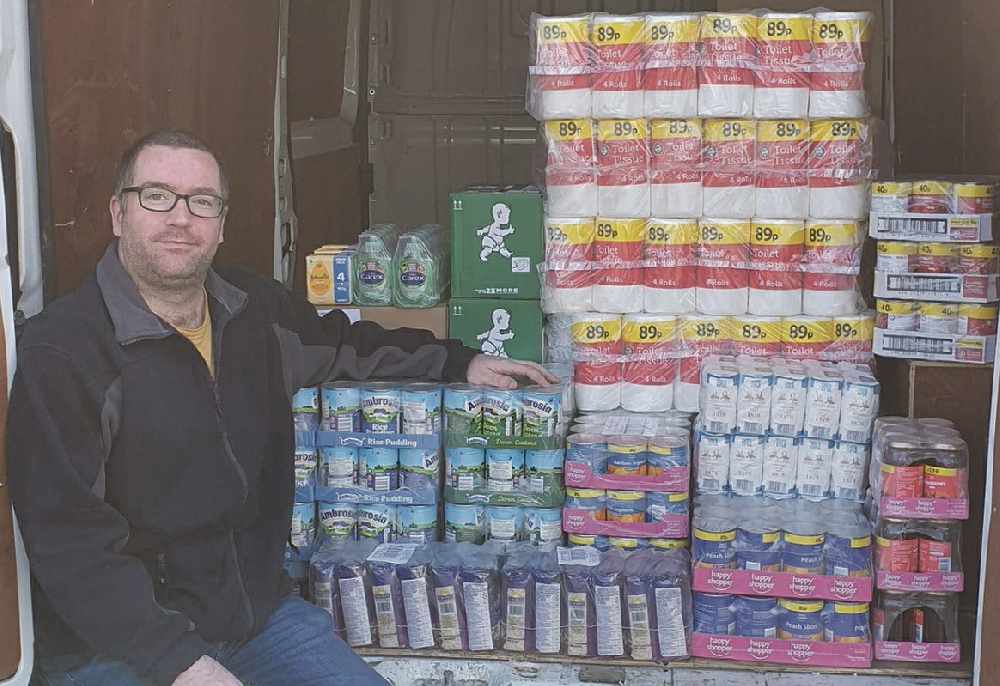 A Droylsden councillor has raised hundreds of pounds for a local foodbank by turning a virtual family gathering into a fundraising opportunity.
Cllr David Mills hosted a virtual race night for his family last month as a fun way of keeping in touch during the ongoing lockdown.
He then had the idea to use it to raise money for Droylsden and District Foodbank. He approached local wood recycling company ENVA (formerly Hadfields) who were all too happy to help, donating £150.
The rest of the money was raised from splitting the race profits and other donations, bringing the total up to £400.
Cllr Mills, who represents Droylsden East, said: "I decided to hold the family race night via Zoom as a get-together to try and raise spirits during these awful times as we would normally see each other all the time.
"I then thought it would be good idea to support the local foodbank as it was being hit hard during this current pandemic.
"I asked if ENVA would like to contribute for which they had no problem and I was overwhelmed with their generous donation.
"In total I raised £400 for the foodbank. I would like to thank all my family and especially ENVA for what was a fun night with a serious undertone."
Vicki Hughes, Group Bussiness Development Director at ENVA, said: "When David asked us if we would sponsor a race for a charity race night he was holding, with his family and friends to raise money for the local Droylsden foodbank, we didn't hesitate.
"We have an excellent working relationship with David and are happy to continue to support our local community through these difficult times and beyond.
"Well done to everyone who took part and of course David for organising it.
"An amazing amount of money was raised for the foodbank, which provides an invaluable service."