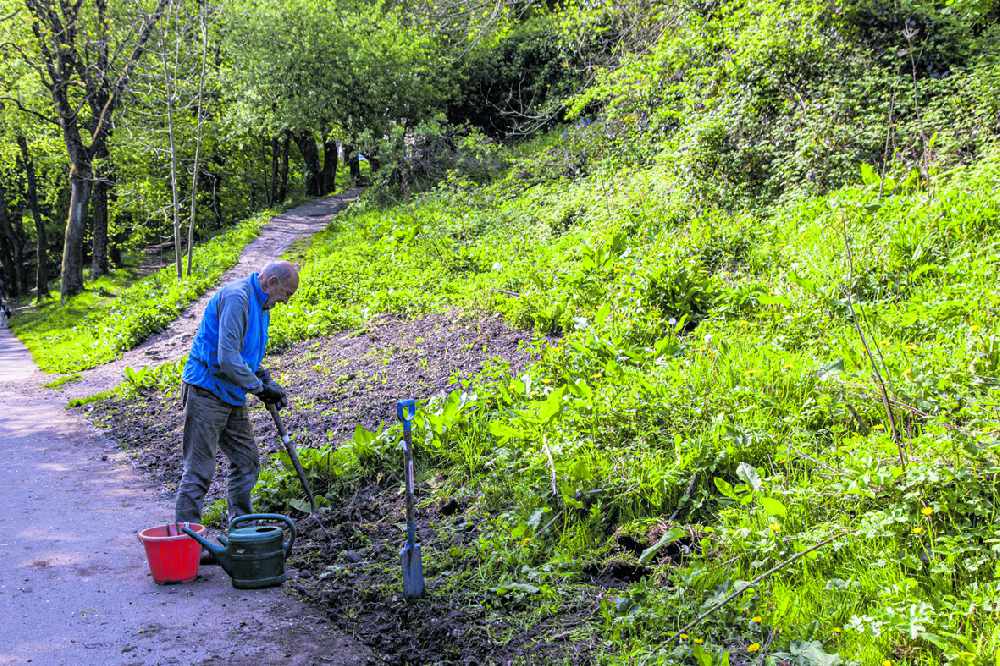 Keen gardener Mike Webb from Shrewsbury Street in Glossop is making full use of his government-allowed daily exercise time by improving part of Harehills Park. 
Mike, 73, has got the permission of High Peak Mayor Cllr Ed Kelly to clear a stretch of land at 'Sandholes' and plant wild flowers.
If you would like to join him, he will be working the land close to the High Street West entrance from 10am to noon most days.
But don't forget to take a spade or fork.
WE ARE A COMMUNITY!
With the majority of people now staying safe indoors, it's important we use this time to stay safe, but to also stay positive and come together! We're going to share nothing but positive and uplifting stories from the people and businesses in our community in a dedicated 'We Are A Community!' section of our website here: https://www.questmedianetwork.co.uk/news/we-are-a-community/.
To tell us all about your feel-good stories, head to https://www.questmedianetwork.co.uk/we-are-a-community/ and we'll be in touch!