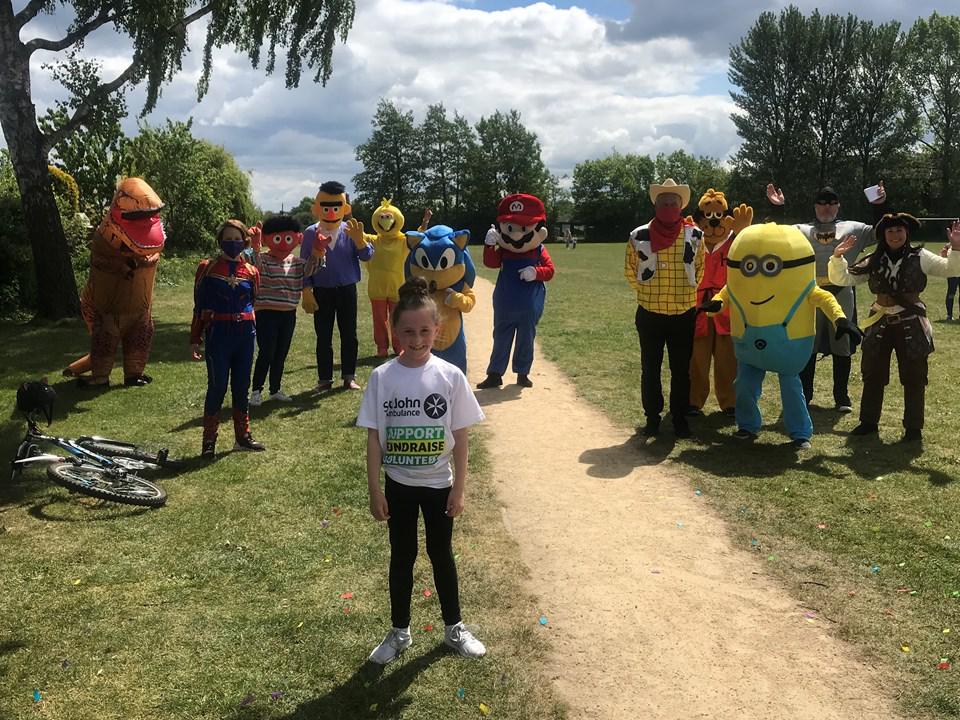 A young girl and her mum, from Denton, have raised almost £3,000 for St John Ambulance by running an epic 100k in the space of a month.
On 16 April, seven-year-old Brooke Healey set out to run 50k over four weeks to support St John, where her mum Lauren has been an active volunteer at the Denton unit for just over a year.
They smashed that target in just two weeks so decided to set the bar even higher by doubling their aim to 100k - the equivalent of almost two-and-a-half marathons!
Brooke, who is in Year 3 at Denton West End Primary School, had initially hoped to raise £100 but has since been inundated with donations from kind-hearted people.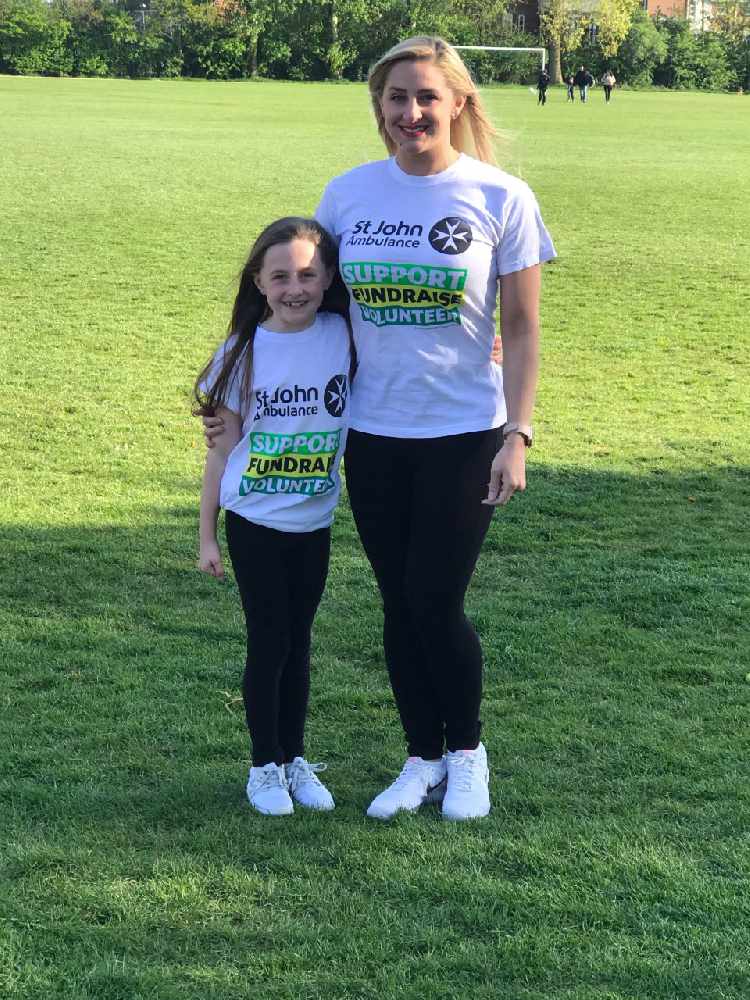 Brooke and mum Lauren wearing their St John Ambulance t-shirts
With close to 200 supporters on her JustGiving page as well as £500 of matched giving, she has now raised a fantastic £2,800.
Based in Dane Bank, Lauren and Brooke have been doing their runs in their local park, Granada Park. Last Saturday, Brooke completed her challenge with a 4k run, during which she was cheered on by friends and locals dressed up as familiar cartoon characters!
Mum Lauren, who is also an advanced first aider, said: "Brooke has raised an incredible amount for St John with some amazing and generous last-minute donations. For each and everyone of them we are so thankful!
"Thank you to all the characters and all our friends for cheering us on our final run (whilst remaining socially distant). I am so lucky to have shared this amazing journey with Brooke.
"She worked so hard and was so committed. I can't believe how much she's now raised! I'm very proud of her."
All proceeds will go to St John Ambulance - a volunteer-led, charitable non-governmental organisation dedicated to the teaching and practice of first aid in England.
WE ARE A COMMUNITY!
With the majority of people now staying safe indoors, it's important we use this time to stay safe, but to also stay positive and come together! We're going to share nothing but positive and uplifting stories from the people and businesses in our community in a dedicated 'We Are A Community!' section of our website here: https://www.questmedianetwork.co.uk/news/we-are-a-community/.
To tell us all about your feel-good stories, head to https://www.questmedianetwork.co.uk/we-are-a-community/ and we'll be in touch!