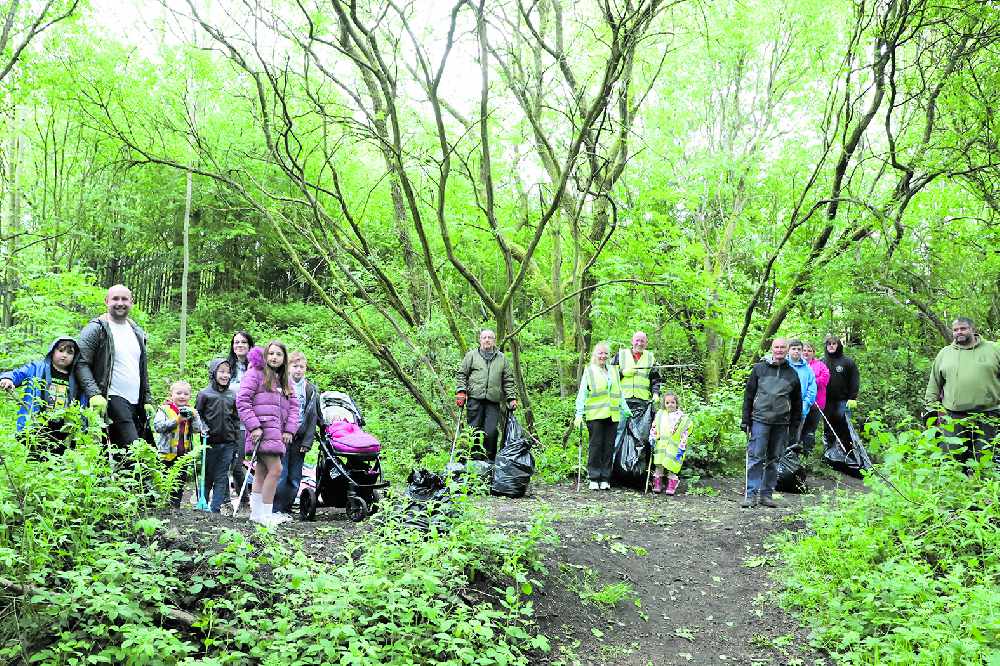 An area of Carrbrook received a much-needed clean-up last Sunday thanks to a 40-strong team of volunteers.
Local residents joined members of Carrbrook Angling Club to clear Crowswood Drive, along the passageway to the fishing lake.
Organised by Angling Club chairman, Gary Rothwell, the clean-up saw more than 30 rubbish bags filled with litter.
"There has been a lot of anti-social behaviour in the area since lockdown," Gary explained. "People have been gathering there, camping down there and generally causing a nuisance.
"There was rubbish everywhere. Normally, we clean it up daily, but that hasn't been possible during lockdown so it has built up. People have taken advantage of that and used it as a tip.
"Around 30-40 people turned up to help clean it and we did really well, the place is spotless."
Another clean-up will take place this Sunday, May 31 at 10am. Anybody is welcome to join in and volunteers will be given litter-pickers, gloves and a hi-viz vest.
Carrbrook Angling Club has also reopened after some lockdown restrictions were lifted. The club is also welcoming new members and you can contact Gary Rothwell on 07921771602 for more details.