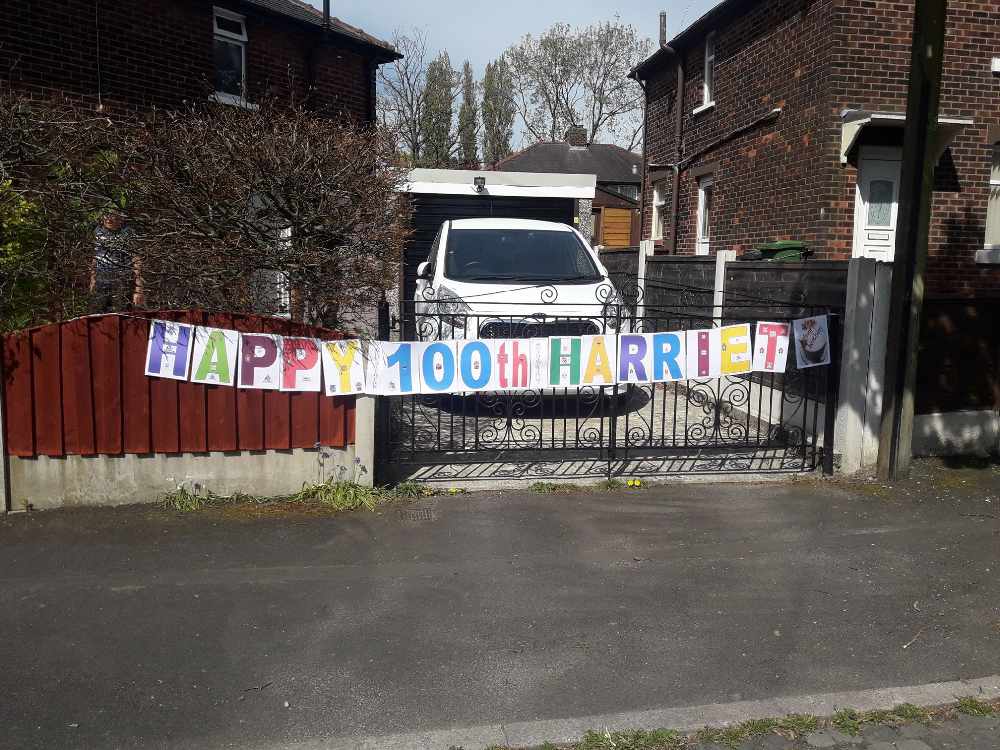 You can't let a 100th birthday pass by unnoticed, even in times of national emergency, so care staff made sure they arranged a little celebration for Harriet Williams – even if social distancing had to be observed.
Harriett, who lives in Ashton, is supported by Careline and her two homecare workers, Marie Spahija and Eleanor Roberts, organised a surprise party.
There were flowers, chocolates and a cake – thanks to donations from staff – and a big card which everyone signed.
Stephanie Butterworth, Tameside Council's director of adult services, said: "It's touches like this that make our carers so special and demonstrate the relationships they forge with the people they look after.
"Even though they work to a very busy schedule they made sure Harriet's special day was properly celebrated."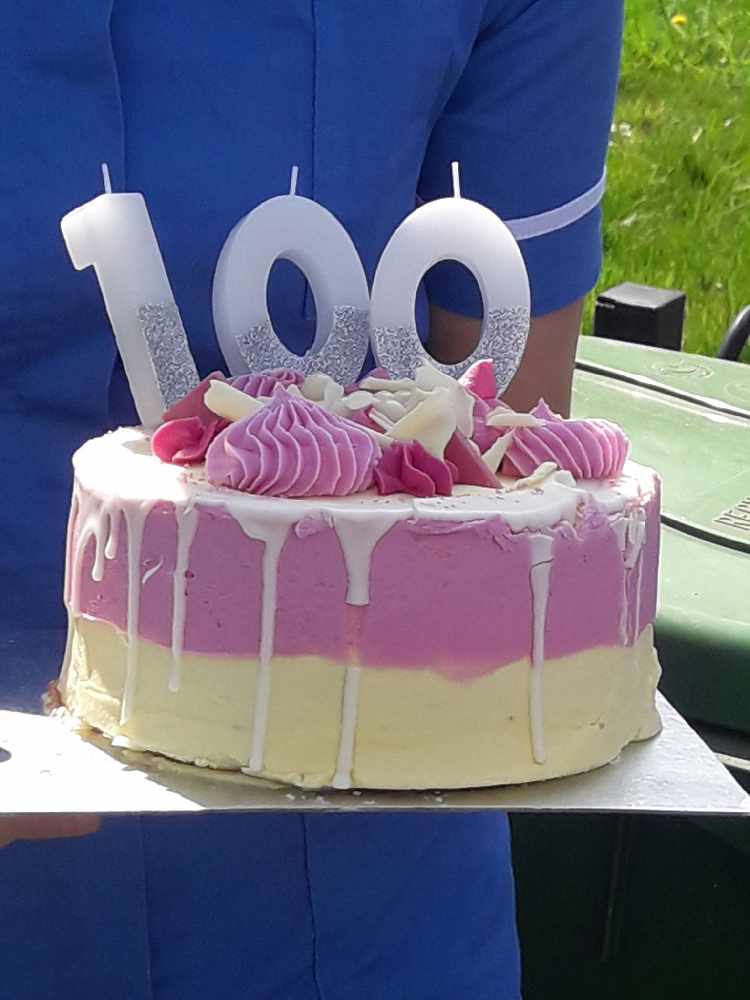 Harriet's rather camera-shy but, if you look closely below you can see her reflection...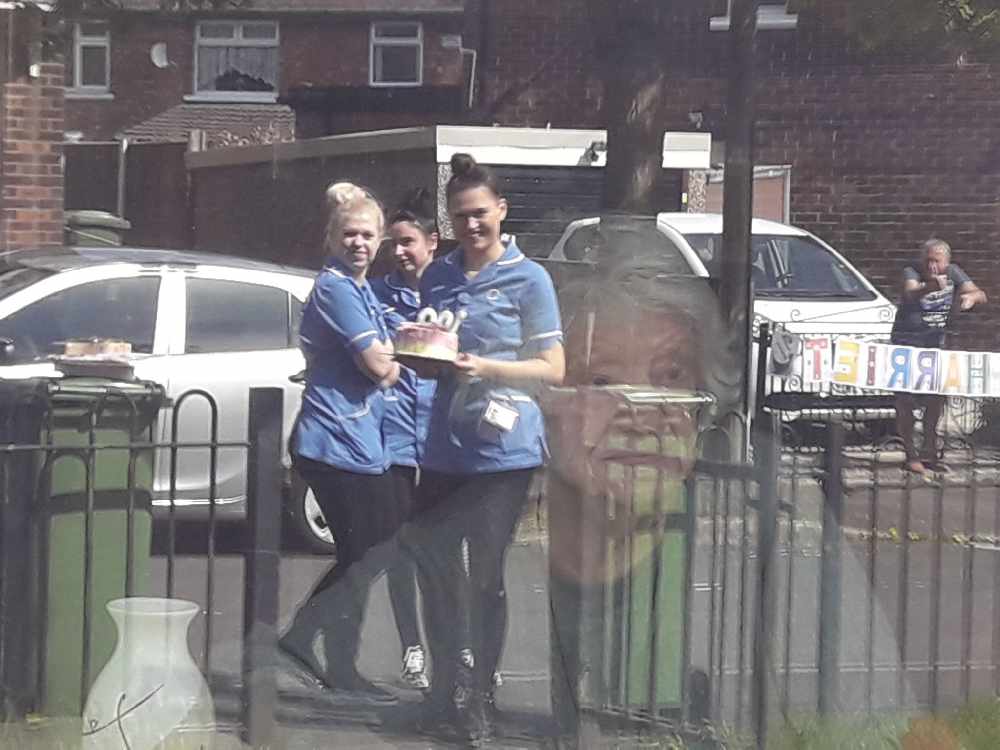 Images: Tameside Council
WE ARE A COMMUNITY!
With the majority of people now staying safe indoors, it's important we use this time to stay safe, but to also stay positive and come together! We're going to share nothing but positive and uplifting stories from the people and businesses in our community in a dedicated 'We Are A Community!' section of our website here: https://www.questmedianetwork.co.uk/news/we-are-a-community/.
To tell us all about your feel-good stories, head to https://www.questmedianetwork.co.uk/we-are-a-community/ and we'll be in touch!