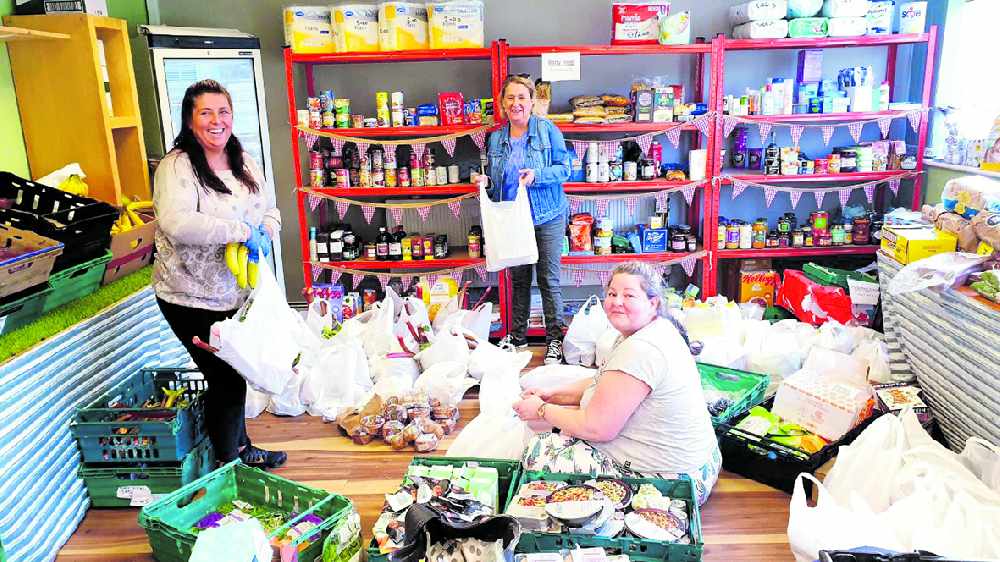 Since being in lockdown, the dedicated G52 community group staff have been working flat out to meet the increasing needs of Gamesley residents.
It has meant adapting and changing ways of working to continue serving the community, while also keeping everyone safe.
G52 co-ordinator Maggs Winterbottom said: "All activities involving face-to-face contact has unfortunately been suspended, including the Old Men's Group and the Extra Auntie Project, but all the G52 team are going over and above to meet the needs of local residents as the situation develops.
"Hot meals are still being freshly made by our community chef Kerry, and delivered by our community connector Corinna, on Tuesday and Friday each week, apart from Bank Holidays.
"Corinna is staying in touch with the members of the Old Men's Group by phone to make sure they are safe and well and instead of social visiting, she is in regular contact with the people and ensuring they have everything they need."
Extra Auntie Nicola isn't carrying out home visits at the moment, but is in regular contact via phone and dealing with any issues that arise, including liaising with schools and health workers.
Pantry coordinator Kerry, with support from Nicola, is keeping the pantry open on Thursdays from noon to 3pm with all the groceries being pre-packed and handed out at the door.
Maggs added: "During the official school holidays we have been delivering food bags to families to enable them to make lunches for the week and we have also been delivering food parcels to older people on Gamesley who have been brought to our attention.
"We have also been supporting other localities at the request of local councillors by delivering bags of food essentials – all delivered by local volunteer drivers.
"In summary, G52 are working hard to meet the increase in demand and to support statutory services to deal with urgent situations that have arisen as well as continuing with our usual projects.
"We are very grateful to Aldi and Tesco for their regular food donations and to the general public, Derbyshire County Council and High Peak Borough Council for their support."
If anybody living in Gamesley needs any support, they can contact Maggs on 07745 642482.
Main image:
HELPING THE COMMUNITY: The G52 team of Nicola Francis, Maggs Winterbottom and Kerry Francis are keeping busy in the Winster Mews Hub as they prepare to keep Gamesley people well fed and happy during the coronavirus lockdown.
WE ARE A COMMUNITY!
With the majority of people now staying safe indoors, it's important we use this time to stay safe, but to also stay positive and come together! We're going to share nothing but positive and uplifting stories from the people and businesses in our community in a dedicated 'We Are A Community!' section of our website here: https://www.questmedianetwork.co.uk/news/we-are-a-community/.
To tell us all about your feel-good stories, head to https://www.questmedianetwork.co.uk/we-are-a-community/ and we'll be in touch!