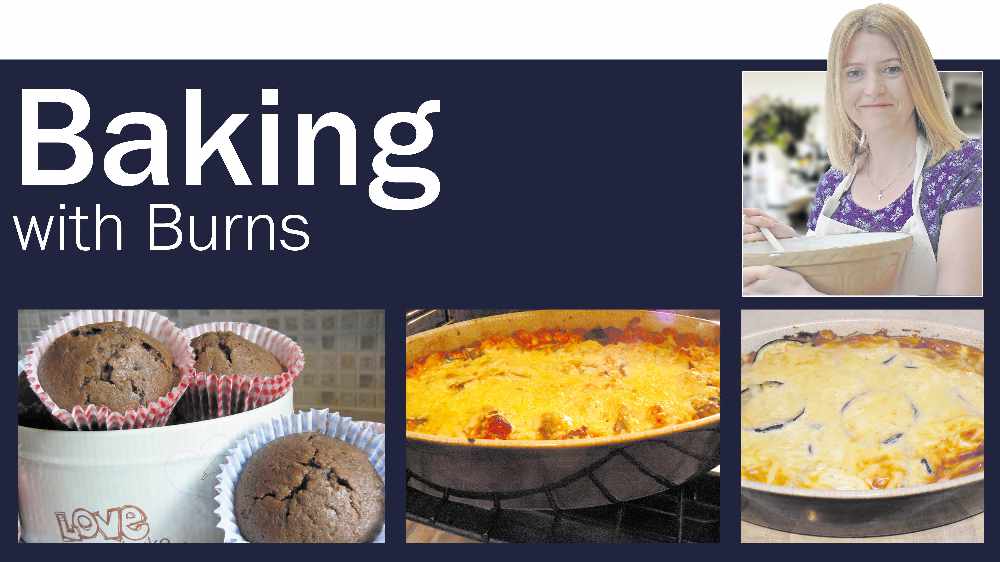 Quest Media Network's baker extraordinaire Lisa Burns has made one of her favourite desserts this week - and you can give it a go too.
WHAT IS BAKING WITH BURNS?
In the Reporter and Chronicle, our very own Lisa Burns has her own 'Baking with Burns' column dedicated to baking, bringing you a different recipe every week - a mixture of seasonal sweet and savoury dishes - to satisfy everyone's tastebuds.
As part of a series designed to keep your spirits up in these tough and uncertain times, we're digging through our archives to bring you a few of Lisa's recipes on our website every week - so you can try your hand at some baking. Good luck and enjoy!
STRAWBERRY CHEESECAKE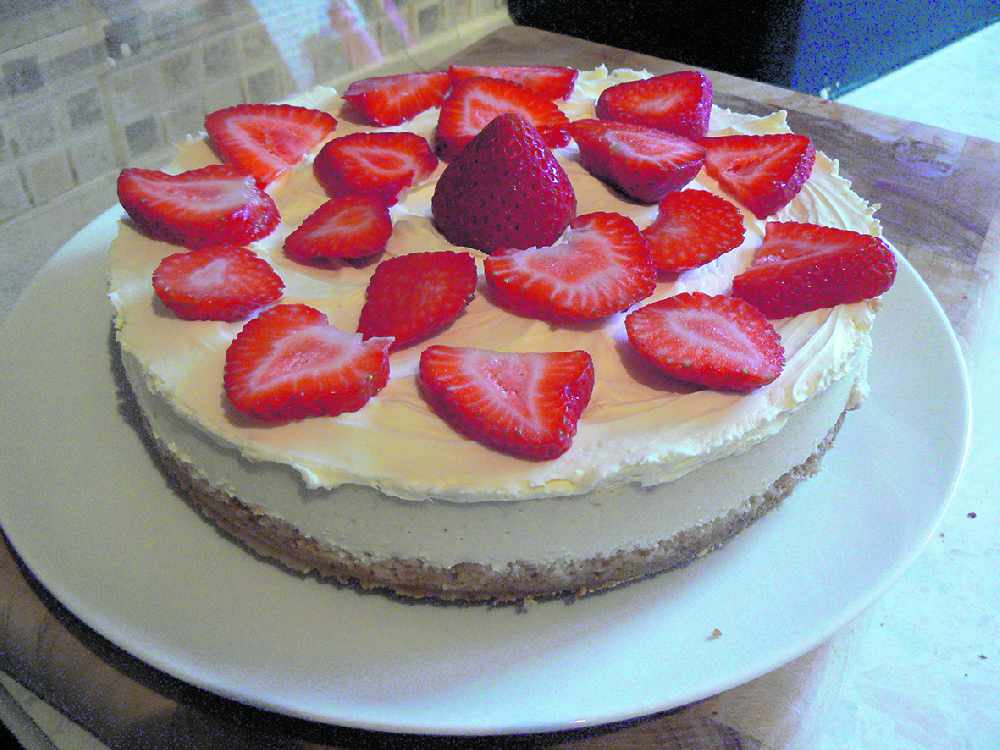 Lisa writes...
One of my favourite desserts has to be strawberry cheesecake.
When I was a child, my mum used to buy frozen supermarket ones. I couldn't wait for them to defrost and used to pick the icy strawberries off the top.
Then I discovered homemade cheesecakes at a restaurant in Uppermill called the Village Manor.
Their sweet trolley was the best I have ever seen. Unfortunately, the Village Manor has long since disappeared, but the memories of their cheesecakes lingers on.
I think this version is the closest I have ever got to tasting the Village Manor's creamy dessert.
I have made it many times and thought I would revisit it as summertime beckons.
INGREDIENTS
250g/9ozs digestive biscuits
100g/3ozs unsalted butter (melted)
Half a teaspoon of ground ginger
200g/7ozs chopped strawberries
180g/6ozs caster sugar
600g/1lb 5ozs full fat cream cheese (don't use light or half fat as the cheesecake won't set)
Two eggs
One tsp vanilla essence
100g/3ozs mascarpone cheese
20g/three quarters of an ounce icing sugar
100ml/3ozs double cream
A handful of fresh strawberries or strawberry syrup to decorate
You will also need a 20-23cm/8ins spring form cake tin
METHOD
1. Line the base of the tin with baking paper.
2. Put the biscuits in a plastic bag, seal and crush them with a rolling pin.
3. Put the crushed biscuits in a bowl, add the melted butter and ginger and mix. Pour the mixture in the tin and press down evenly with the back of a metal spoon. Put it in the fridge to chill for at least 30 minutes.
4. Put the strawberries in a pan with 80g/3ozs of the sugar and 30ml/1fl oz of water and bring to the boil. Lower the heat and let the mixture simmer until the strawberries are soft and the liquid has greatly reduced. Set aside until the strawberries are cold.
5. Preheat the oven to 160C/320F/ gas mark 3.
6. Beat together the cream cheese, vanilla and remaining sugar until smooth. Add the eggs one at a time, mixing well after each addition. Add the cooked strawberries and a little of the sugar/syrup mixture and stir in slowly with a metal spoon. Reserve some of the syrup mixture in case you want to drizzle it on top of your cheesecake instead of using fresh strawberries.
7. Pour the mixture into prepared tin. Wrap the tin in foil and then place in a roasting tin. Carefully pour water into the roasting tin about two thirds up the sides of the cake tin.
8. Bake for 30 minutes or until the top is firm. Remove from the oven and let the cheesecake cool in the tin at room temperature, then put in the fridge to chill overnight.
9. The next day, beat the mascarpone and icing sugar until smooth. In a separate bowl whisk the double cream until soft peaks are formed then fold into the mascarpone. Spread evenly over the cheesecake and put back in the fridge for a few hours to set.
10. Carefully remove the cheesecake from the tin and put on a serving plate.
11. Slice the strawberries and decorate the top of the cheesecake just before serving or just drizzle the strawberry syrup on top (or both!)
WANT MORE BAKING WITH BURNS?
Find other recipes in our series here:
How to make chocolate sponge pudding
How to make chocolate chip muffins
WE ARE A COMMUNITY!
With the majority of people now staying safe indoors, it's important we use this time to stay safe, but to also stay positive and come together! We're going to share nothing but positive and uplifting stories from the people and businesses in our community in a dedicated 'We Are A Community!' section of our website here: https://www.questmedianetwork.co.uk/news/we-are-a-community/.
To tell us all about your feel-good stories, head to https://www.questmedianetwork.co.uk/we-are-a-community/ and we'll be in touch!