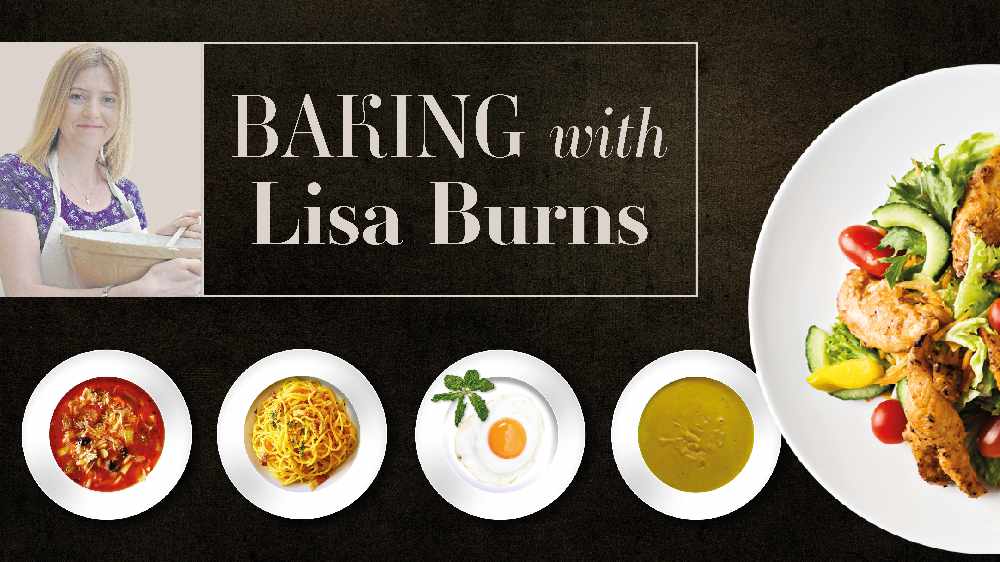 To mark the Reporter's 165th birthday this week, our resident baker Lisa Burns has made a light lemon cake, which can be used for a birthday or any special occasion.
WHAT IS BAKING WITH BURNS?
In the Reporter and Chronicle, our very own Lisa Burns has her own 'Baking with Burns' column dedicated to baking, bringing you a different recipe every week - a mixture of seasonal sweet and savoury dishes - to satisfy everyone's tastebuds.
As part of a series designed to keep your spirits up in these tough and uncertain times, we're digging through our archives to bring you a few of Lisa's recipes on our website every week - so you can try your hand at some baking. Good luck and enjoy!
LEMON ICED SPONGE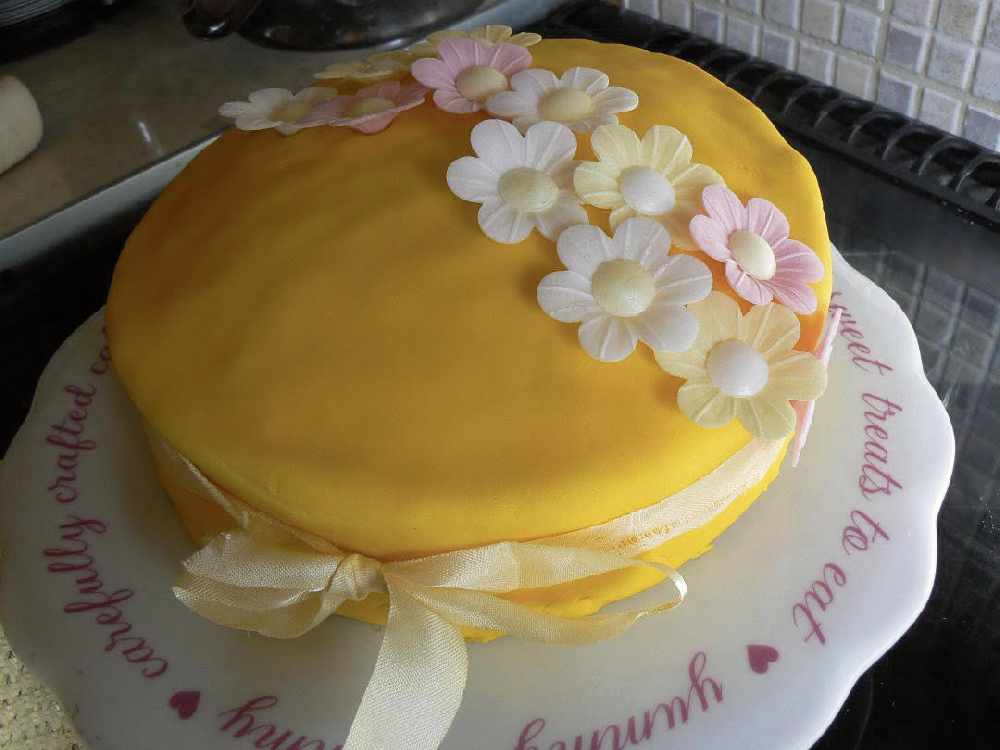 Lisa writes...
We all enjoy a bit of cake when we celebrate a birthday and none come bigger than the Reporter's 165th birthday this week.
I grew up with the Reporter. My mum bought it every week when I was a little girl and I remember my small hands struggling to get to grips with the large broadsheet pages as I searched for the Uncle Ben page. Both myself and my younger sister were members of the Uncle Ben club, just like my daughter is today.
I also remember my picture being in the Reporter when I was in a Christmas play at Hurst Knoll nursery school in Ashton. There I was, on the front row of the picture in my little fairy outfit. I was probably about three at the time.
My mum proudly cut the picture out and stuck it in my baby keepsake book.
Little did I know, all those years ago, that one day I would be the deputy editor of the paper. My parents would have been so proud.
Members of my family also featured throughout the years. My Uncle John, who had emigrated to Australia, had a story written about him when he had an accident at work which left his right hand severely damaged. The story told how he learned to write with his left hand because of the damage to his tendons.
Then there was my grandad who featured when he had damp on the walls in his hallway and then again when he was spotted on Ashton Market by a group of college art students who wanted him to pose for them because he had an 'interesting face.'
My daughters have all graced the pages of the Reporter with fund-raising and sporting stories – proving that the Reporter really is a family newspaper.
I am sure many readers also have fond memories of the Reporter over the years.
To celebrate this fantastic milestone, I have made a light lemon cake which can be used for a birthday or any special occasion.
Happy birthday to the Reporter.
INGREDIENTS
6oz/170g soft unsalted butter
6oz/170g caster sugar
Grated rind of an unwaxed lemon
Half a tsp of lemon essence
Three eggs, beaten
6oz/170g self-raising flour
For the filling:
Four tbls lemon curd
10 fl oz/300ml double or whipping cream
Small pack of fondant icing plus extra decorations
METHOD
1. Pre-heat the oven to 350F/180C/gas mark 4.
2. Grease and line the base of two 8ins sandwich tins with baking paper. Also grease around the edges.
3. In a bowl, whisk the butter and sugar together until pale and fluffy, then beat in the grated lemon rind.
4. Gradually beat in the eggs and lemon essence and mix well.
5. Sift the flour on top and fold in gently with a metal spoon.
6. Divide the mixture between the two tins and spread evenly on top.
7. Bake in the oven for around 25 minutes until the cakes are golden brown and firm to the touch.
8. Leave in the tins to cool slightly before turning out onto a wire rack. Remove the baking paper.
9. Leave to cool completely.
10. Spread the lemon curd over one of the cakes.
11. Whip the cream until it forms soft peaks, then spread over the other cake. Carefully place the cake with the lemon curd on top.
12. Spread lemon curd on top and around the sides of the two cakes.
13. Roll out the fondant icing until it is large enough to cover the sandwich cake.
14. Carefully lay the icing on top of the cake and smooth out over the top and sides. Trim off any excess icing with a sharp knife.
15. Decorate the cake as you wish
This cake should be eaten the same day.
WANT MORE BAKING WITH BURNS?
Find other recipes in our series here:
How to make chocolate sponge pudding
How to make chocolate chip muffins
WE ARE A COMMUNITY!
With the majority of people now staying safe indoors, it's important we use this time to stay safe, but to also stay positive and come together! We're going to share nothing but positive and uplifting stories from the people and businesses in our community in a dedicated 'We Are A Community!' section of our website here: https://www.questmedianetwork.co.uk/news/we-are-a-community/.
To tell us all about your feel-good stories, head to https://www.questmedianetwork.co.uk/we-are-a-community/ and we'll be in touch!